Whatever Happened To Jordan From Scrubs?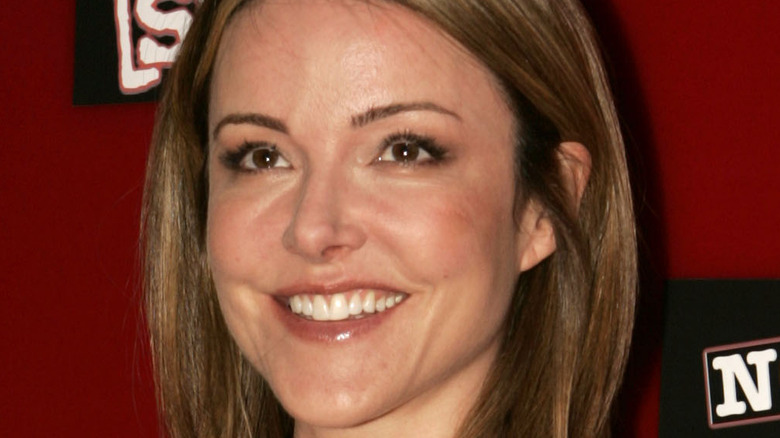 Mat Szwajkos/Getty Images
Jordan Sullivan (Christa Miller), the caustic ex-wife of Dr. Perry Cox (John C. McGinley), doesn't appear on "Scrubs" until the 6th episode of the show, titled "My Bad." But the Sacred Heart board member immediately became one of the most memorable characters on the NBC medical sitcom. Vicious and blunt, but possessing a surprising sweet side, Jordan hooks up with her ex while Perry's resident J.D. (Zach Braff) tries to conceal his own affair with her. Eventually Jordan becomes pregnant by Perry, and they get back together despite having a hilariously adversarial relationship. This is encapsulated by Jordan deciding to name their daughter Jennifer Dylan (J.D.) just to enrage her ex-husband.
As Jordan and Cox, both Miller and McGinley regularly stole episode scenes from their co-stars Braff, Donald Faison, and Sarah Chalke. At the same time, their characters changed for the better over eight seasons, even admitting they loved one another in "My Soul On Fire."
But what's Miller been up to since "Scrubs" ended in 2010?
Miller has been on Cougar Town and several other sitcoms
Prior to "Scrubs," Christa Miller had appeared on various TV shows, including "Seinfeld" and "The Fresh Prince of Bel-Air." She's also the wife of "Scrubs" creator Bill Lawrence, so when he began a new ABC show starring Courtney Cox, Miller joined "Cougar Town."
Airing from 2009 to 2015 on ABC and later TBS, "Cougar Town" originally starred Cox as Jules, a divorced "cougar," but it quickly became more of a fun hangout sitcom about middle-aged friends. The series never had a huge audience but was still a strong cult favorite (via Paste Magazine). Miller plays Ellie, the next door neighbor who, like Jordan, is sarcastic and cruel, but also truly loves Jules.
After "Cougar Town" ended, Miller played roles in two films, including the 2018 Gabrielle Union thriller "Breaking In" and indie "Hot Air," but has mainly stayed busy on television. She guested on three episodes of NBC sitcom "Undateable" as two different characters, Allie and Jackie. Miller also had a recurring part as the principal of Meadows Creek High School on the 2021 HBO Max revival of "Head of the Class" until it was canceled.
Evidently Miller hasn't slowed down since "Scrubs." The actress is even planning to appear as one of the leads of the upcoming Harrison Ford series "Shrinking," executive produced by Lawrence (via Deadline). Certainly a performer who made Jordan Sullivan's lines even funnier deserves all the work she can get.