The Only Two Actors To Star In Every Episode Of Scrubs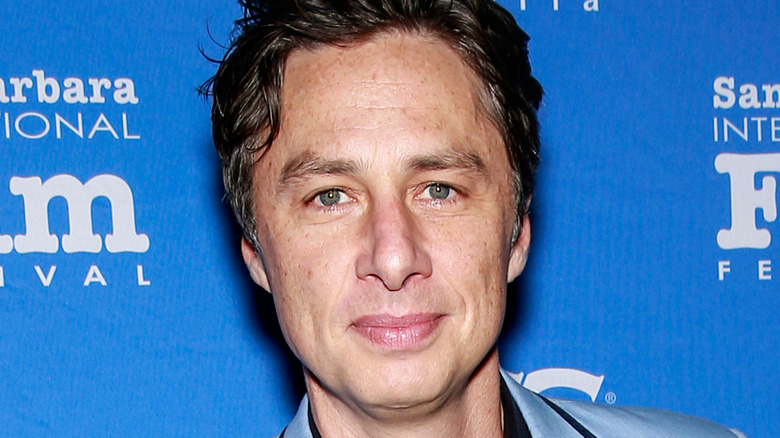 Ovidiu Hrubaru/Shutterstock
For a certain segment of the television-loving populace, ABC's long-running medical dramedy "Scrubs" was a generation-defining series. As it happens, the series was also a career-defining venture for much of its central cast, with the likes of Zach Braff, Sarah Chalke, Donald Faison, and John C. McGinley not only finding perfect on-screen counterparts on "Scrubs," but delivering arguably the best work of their careers while playing them.
Over the series' 9-season primetime run, Doctors J.D. Dorian (Braff), Reid (Chalke), Turk (Faison), and Cox (McGinley), as well as RN Carla Espinosa (Judy Reyes) endured more hilarious hijinks and dramatic highs and lows than any medical team the small screen has ever seen. And yes, they did a fair amount of good, old-fashioned TV doctoring as well. 
However, while that whole team of doctors and nurses were the focal point for much the narrative throughout the series' 182-episode tenure, just two of them managed to appear in every single episode of "Scrubs" — and neither of them, believe it or not, were played by Zach Braff.
Doctors Turk and Cox were the only full-time residents in the Scrubs Cast
You might be surprised to learn that "Scrubs" breakout star Zach Braff is not one of the two actors to appear in every episode of the series. As it was, the goodly Dr. John "J.D." Dorian only made it into 175 of the show's 182-episodes, making his series departure about halfway through the show's 9th and final season. As for J.D.'s onscreen paramour Dr. Reid (Chalke), she only made it through 173-episodes. Surprisingly, both stars were outdone in terms of episode count by Ken Jenkins, who played Sacred Heart Hospital's gruff but wise Chief of Medicine Dr. Bob Kelso. But even Jenkins' episode count maxed out at 178-episodes.
It's worth noting that Season 9 of the series, often referred to as "Scrubs: Med School," was essentially more of a spin-off that a true continuation of the series, which reached its natural finale with the Season 8 closer, titled (appropriately enough) "My Finale." Still, an episode of "Scrubs" is an episode of "Scrubs," and the two doctors who outlasted even Chalke and Braff were Donald Faison and John C. McGinley, who indeed appeared in every single episode of the series between its 2001 pilot and its 2010 finale. That's not entirely surprising, as their characters were hardly second-tier players. In fact, Dr. Turk's and Dr. Cox' narratives were regularly front and center in the "Scrubs" landscape. Likewise, the pair's potent on-screen chemistry helped make their often-contentious friendship both one of the series' better running gags, and one of its most rewarding relationships.
In case there was any question, "Scrubs" arguably made as marvelous use of Faison's and McGinley's abundant comedic and dramatic chops as any project they've appeared in either before, or after. And that remains true even if some argue the series' final season was not its finest hour.