A Peacemaker Spin-Off Starring A Formidable Suicide Squad Villain Is Coming To HBO Max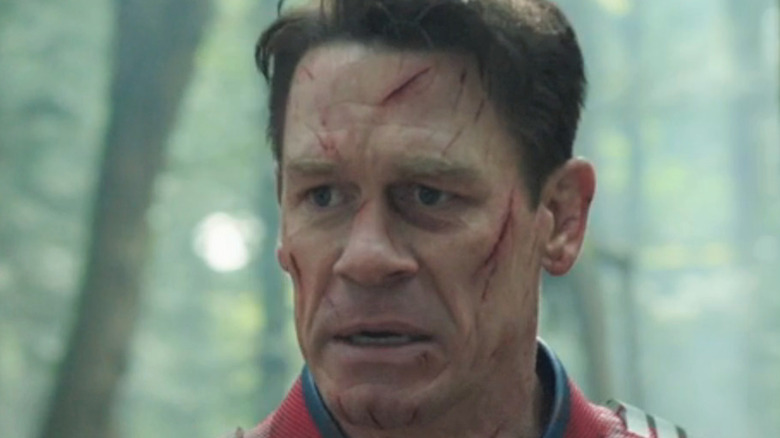 HBO Max/Warner Bros. Television
The DC Extended Universe staked out new ground with James Gunn's "The Suicide Squad," and then capitalized on that success with the HBO Max spin-off series "Peacemaker." Starring John Cena as the titular misguided vigilante, the show was a massive hit, setting new viewership records for the streaming platform and quickly receiving the green light for a second season.
Warner Bros. is following a similar strategy in the wake of "The Batman." With Matt Reeves in the director's chair and Robert Pattinson in the Batsuit, the movie was a massive hit in pandemic-era terms. Naturally, The Penguin (Collin Farrell) is already slated to get his own HBO Max series. Interestingly, the growing slate of DCEU television programming reflects similar efforts on the part of DC's largest rival, Marvel, which has expanded the Marvel Cinematic Universe onto the small screen with a raft of series on Disney+.
However, as fans wait for Season 2 of "Peacemaker" and Season 1 of Farrell's Penguin series, Warner Bros. isn't taking its foot off the gas pedal anytime soon. We now know that one star from both "The Suicide Squad" and "Peacemaker" is likely about to get a spin-off of her own.
Viola Davis is in talks for an Amanda Waller spin-off on HBO Max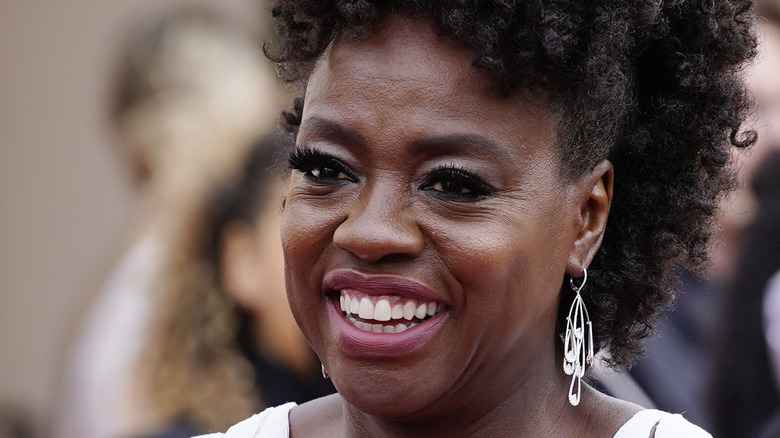 Pool/Getty Images
Viola Davis has played Amanda Waller since the character was first introduced in 2016's "Suicide Squad," reprising the role twice more in 2021's "The Suicide Squad" and 2022's "Peacemaker." As the leader of A.R.G.U.S., a government task force that deals with metahuman threats, Waller is a conniving mastermind of espionage, constantly pulling strings from behind the scenes to achieve her desired outcomes. Now, it looks like Davis is making deals in real life, as Variety reports the actress is in talks with Warner Bros. Television and HBO Max to produce and star in an Amanda Waller series for the streaming platform.
Davis, a four-time Oscar nominee, would produce the series alongside James Gunn and Peter Safran. Variety also reports that "Watchmen" writer Christal Henry would handle script-writing duties, in addition to serving as an executive producer on the project. The Amanda Waller spin-off would reportedly pick up after the events of "Peacemaker" Season 1. The final episode of that season found Waller's daughter, Leota Adebayo (Danielle Brooks), leaking proof of Waller's nefarious dealings to the public, causing massive shakeups at A.R.G.U.S. Of course, it's likely that an Amanda Waller show would deal with the fallout related to that drama.
No other casting information on the series is yet known, and neither HBO Max nor Warner Bros. Television has confirmed the project. Much like Waller's Task Force X, the details remain shrouded in secrecy.