The One Thing The Umbrella Academy Cast Can All Agree On About David Castaneda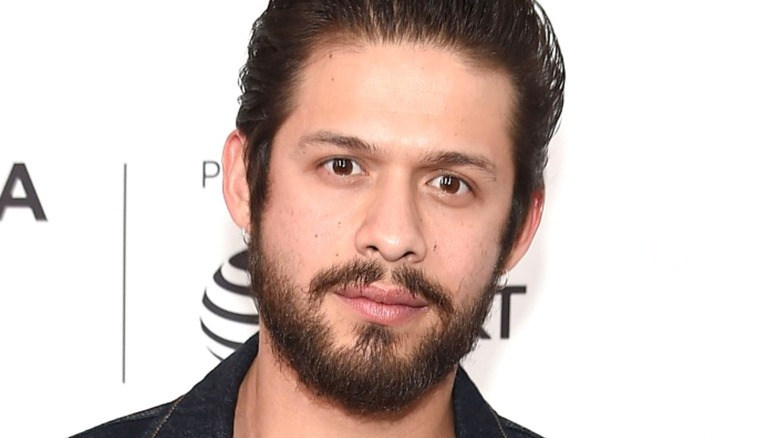 Jamie Mccarthy/Getty
When it comes to the Hargeeves children in "The Umbrella Academy," there's no denying that all of them are tough in their own way. Being trapped in a post-apocalyptic future or blowing up the moon will do that to you. However, it's a fair argument that none of this gang of gifted individuals has more of an edge than Diego, played by David Castañeda. For most of the first season, the knife-throwing hero kept his cards close to his chest and went it alone when danger was on the horizon, rarely opening up to the rest of the group. As it turns out, though, the man behind the eye mask is quite the opposite in real life.
Clicking with the cast effortlessly behind the scenes to make the wild on-screen chemistry when the cameras start rolling, you need only scan through Castañeda's Instagram account to see how much love he's got for his "Umbrella Academy" castmates. However, it's Castañeda's social media activity that also backs up the one thing all of his on-screen family agree on, as it was something that got him in trouble in the lead up to the show's second season.
David Castañeda can't keep secrets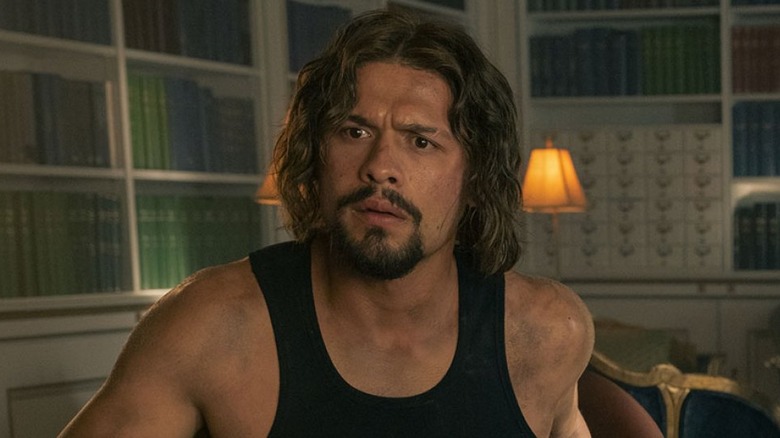 Christos Kalohoridis/Netflix
In an interview with Netflix for "The Umbrella Academy," the cast was asked who the worst person was at keeping secrets. It led to minimal hesitation from some group members who were quick to point fingers at David Castañeda, who even admitted it was an area that needed work following a spoiler-related slip-up.
During a day at work, Castañeda came across the first teaser poster for Season 2 that was yet to be shown to the public. Recalling the incident, he revealed how after seeing the image he decided to take a picture of it himself and throw it out into the chasm of social media, which turned out to be a big mistake. "I'm in London so I let my phone down, and then I notice I have like four voicemails, two messages, three emails, a few phone calls — and it's all of them like, 'can you take that down, please. Take it down,' and I was like, 'Oops.'"
We can only hope he manages to keep things under wraps before Season 3 of "The Umbrella Academy" arrives on Netflix on June 22.