The Umbrella Academy Fans Are Absolutely Loving Elliot Page's Latest Character News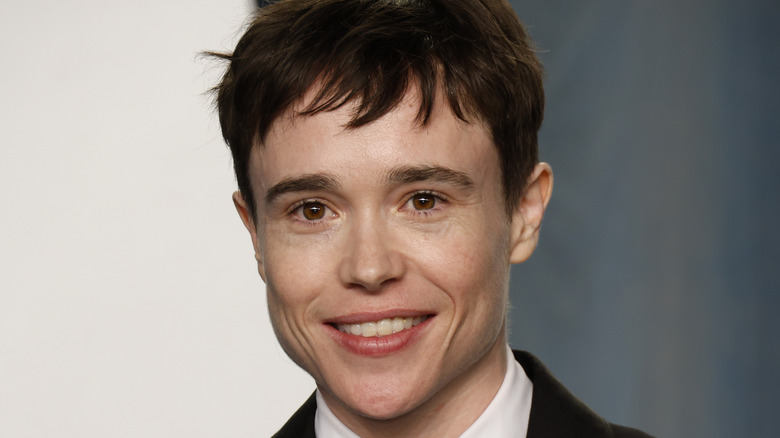 Frazer Harrison/Getty Images
Fans of Netflix's "The Umbrella Academy" are in love with the show's quirky family dynamic, which is combined with superhero-based storytelling to form a fantasy drama with comedic elements. This mixture of character development, action, and emotion has been thrilling fans of the property ever since it debuted in comic form back in 2007, the brainchild of My Chemical Romance singer Gerard Way (per Rolling Stone). 
Among those imperfect but wonderful characters whom fans have fallen in love with is Vanya Hargreeves, aka Number Seven (Elliot Page), who is also known by her superhero name The White Violin. Number Seven is a quiet, reserved type. She wrote a tell-all book about her family, which made her the black sheep among Sir Reginald Hargreeves' (Colm Feore ) seven adopted kids. It doesn't help that she doesn't have superpowers — or so she thinks. In truth, Number Seven's abilities have been toned down via hypodermic injections given to her by Hargreeves. She can translate sound waves into physical force, an incredibly dangerous ability.
In light of Page's 2020 announcement that he is transgender, there has been discussion among fans as to how Number Seven will present in Season 3. In the show's first two seasons, Vanya was a cis-female presenting character, and ahead of the announcement that Page would return to the role, there was some talk on social media about whether Vanya should be recast. That speculation ended on March 29, 2022, when Page announced via Twitter that Vanya/Number Seven will be known going forward as Viktor Hargreeves during the show's 3rd season. The official Netflix account retweeted the image Page posted, captioning it with "[w]elcome to the family, Viktor — we're so happy you're here," concluding with a heart emoji. Needless to say, fans absolutely love this development.
Fans are excited and touched by Viktor's arrival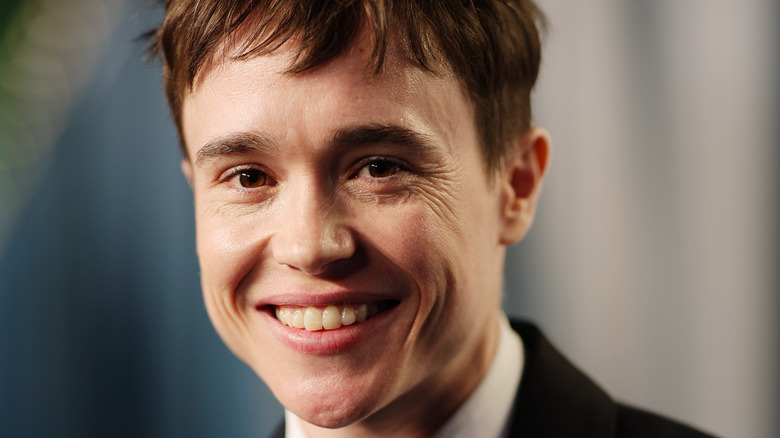 Rich Fury/vf22/Getty Images
Fans of the show are thrilled by the announcement that Elliot Page's character will also come out as a transgender man. Many fans are excited that the representation they will receive from "The Umbrella Academy" and Viktor alike, specifically trans-masculine fans of the show who are happy to be seen. "Finally a transgender character on an internationally-acclaimed TV show, who's played by a transgender actor," enthused @Clem_Marchal. "As a transmasc this makes me want to scream with joy," gushed @Sean_Wereboy. "Making space for Elliot to be who he is by also updating his charcter...my heart is going to explode!" said @mrswardy88. 
Some fans admitted that they'd been concerned about how the show would handle Viktor's appearance, such as @g0lgrim, but are pleased thus far with how Netflix has chosen to present the character. Other fans expressed their delight that Gerard Way is 100% in support of both Page and Viktor, as he revealed in an Instagram post.
"The Umbrella Academy" will return for its 3rd season on June 22, 2022, only on Netflix.