Did Marvel Just Casually Confirm Moon Knight Season 2?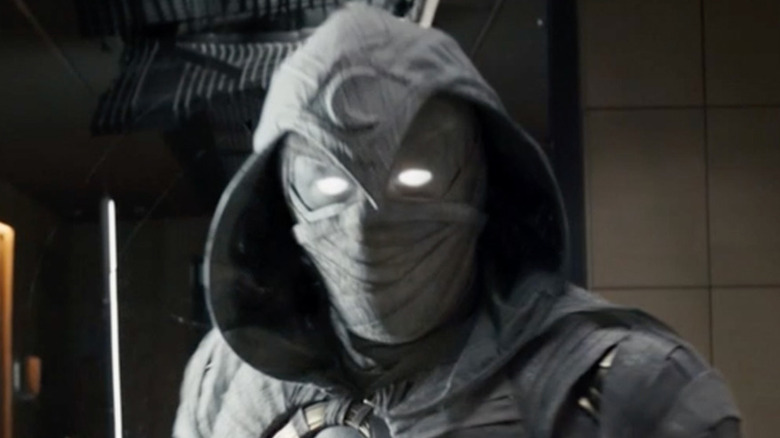 Marvel Studios/Disney+
After little more than a year of Marvel's efforts to bring the MCU to the small screen with a lineup of television shows on Disney+, the superhero franchise has conquered the living room with the same ease it conquered the box office. The shows have been highly entertaining, bringing the advanced production value of Marvel's blockbusters to the small screen. They've also been critically well-received, with Marvel's first Disney+ show, "WandaVision," netting the studio its first Emmy Awards.
Despite their massive successes, many of the MCU's Disney+ entries are self-contained miniseries. The Tom Hiddleston vehicle "Loki" is most likely getting another season, according to producer Nate Moore. However, when it comes to "WandaVision," "The Falcon and The Winter Soldier," and others, those shows will almost certainly remain contained to the episodes already available on Disney's streaming platform and continue their narratives in the MCU films.
Releasing a single season seemed to be the plan with the latest MCU show, "Moon Knight," at least until today. "Moon Knight" stars Oscar Isaac as Marc Spector, a man with dissociative identity disorder who is charged by the moon god Khonshu (F. Murray Abraham) to fight on his behalf. The show has predictably been a massive success, only beaten out by Taika Waititi's surprise hit "Our Flag Means Death" in popularity during its six-week run. Now, with a single tweet, Marvel may have subtly revealed its intentions to produce another season of the Egyptian-themed show.
A change in wording by Marvel seems to confirm a second season of Moon Knight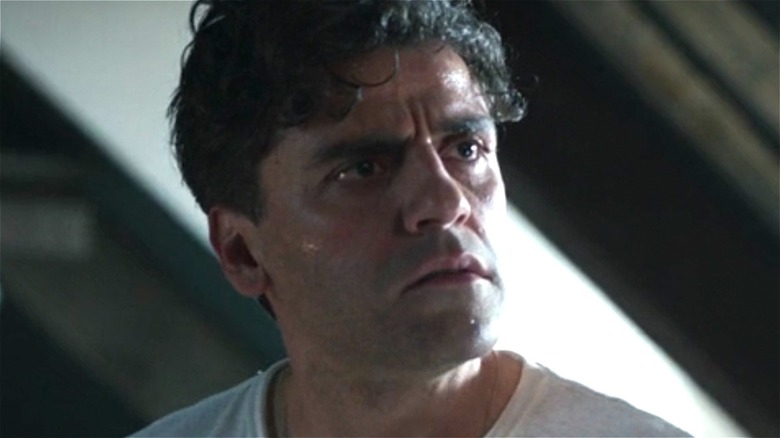 Marvel Studios/Disney+
Fans are freaking out over a tweet from the official Marvel Studios Twitter profile which invites fans to "experience the epic season finale" of "Moon Knight." At first glance, it seems like a simple promotional tweet with no new information, but fans have seized on the wording as possible proof that we haven't seen the last of Marc Spector.
Marvel Studios had previously tweeted about the "series finale" of "Moon Knight," but that tweet was deleted and replaced with the current missive in which the final episode is referred to as a "season finale." Since Marvel has tended to refer to its single-season shows as a "series," many fans believe the subtle change in wording reflects the studio's intention to produce a Season 2 of "Moon Knight." Given the show's popularity, critical reception, and the sheer value of having a massive star such as Isaac in the MCU, it would make sense for Marvel to continue "Moon Knight" in some capacity.
Fans on Twitter shared screenshots of the now-deleted tweet which referred to "Moon Knight" Episode 6 as the "series finale," along with their jubilant reactions to the potential for more Isaac action. "THEY CHANGED IT TO SEASON FINALE INSTEAD OF THE SERIES FINALE IM SCREAMING," @heavysoal wrote, including a picture of the earlier Marvel tweet. Elsewhere, @emagdyyy posted a photo of the two tweets side by side, asking "you deleted your previous tweet saying it was the series finale, now you edited it to 'season finale', is there a season 2 coming?"
Without official confirmation for Season 2 of "Moon Knight," fans will be glued to screens on Wednesday, hoping to see a promise for the hero's return at the end of the episode. But this small tweet is a big deal, perhaps signaling more of Khonshu's justice is yet to come.