Critical Consensus On Moon Knight Means Big Things For The MCU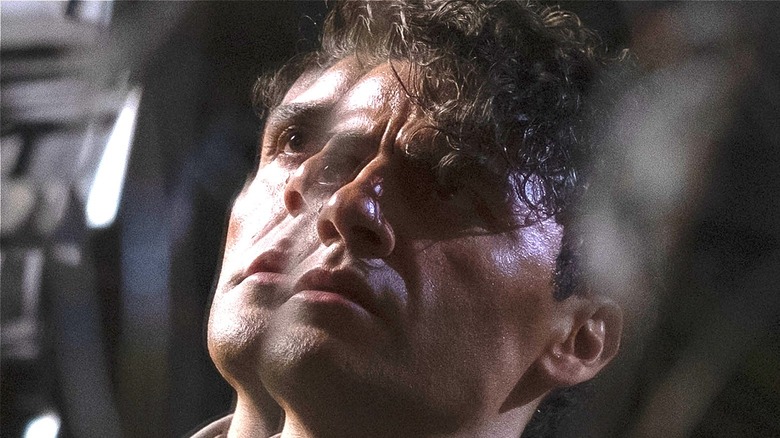 Gabor Kotschy/Marvel Studios
When "Moon Knight" hits Disney+ on March 30, audiences will finally meet the Marvel Cinematic Universe's newest — and strangest — superhero. 
"Moon Knight" is the first MCU miniseries not featuring a previously established character, as much of Phase 4 has been spent checking in on various characters' exploits after "Avengers: Endgame," tying up loose ends for the franchise's veteran actors, and in some cases, introducing their spiritual successors. Marvel has pulled out all the stops for "Moon Knight," though, from hiring a bonafide movie star in Oscar Isaac to play protagonist Marc Spector aka Steven Grant, as well as nabbing Ethan Hawke to play the series' principal villain, Arthur Harrow.
"Moon Knight" tells the story of Steven Grant, who comes to understand that he occupies the same body as an American mercenary named Marc Spector, who serves as an avatar for the Egyptian moon god, Khonshu (F. Murray Abraham). When Steven grows aware of Marc's presence, the two personalities struggle to co-exist while dealing with a mystery concerning the other Egyptian gods. It's definitely a far-out, surreal concept, but based on the wave of early reviews coming in today, it seems Marvel Studios has pulled off another successful series — and that bodes well for the MCU continuing to greenlight experimental and wild new ideas in the future.
Moon Knight is successfully paving the way for future strangeness in the MCU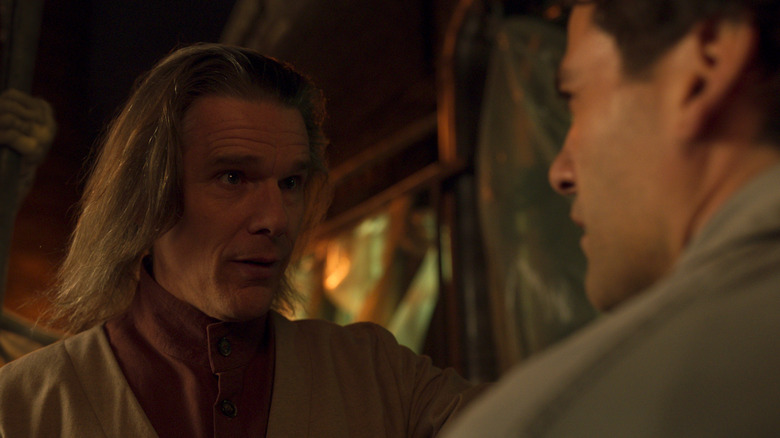 Photo courtesy of Marvel Studios
At this time of writing, Moon Knight is riding a wave of positive reviews, with a 76% rating on Rotten Tomatoes. Should this trend continue, the series will land as a critical hit, paving the way for Marvel's 2022 Disney+ slate. Not surprisingly, critics are praising Oscar Isaac's performance — an element almost all viewers are excited about — but reviews also highlighted just how different this series is from any previous MCU project to date. Tom Power of TechRadar, for instance, wrote that "Moon Knight" is "Marvel's most creative project ever." Meanwhile, NME writer Paul Bradshaw hailed it as "Marvel's best series yet."
Not every critic was so enthused — the detractors, while outnumbered, criticized what they perceived as a convoluted plotline — and it is worth noting that if this rating stays in the 70s, it would place the new series behind all four MCU Disney+ live action series that have aired to date. When considering these metrics, though, it's important to note that in the past, Moon Knight has always been a strange, complex, and unconventional property, so if the "Moon Knight" critical score on Rotten Tomatoes remains high, it's surely a win for Marvel Studios. To date, the studio has only had one property that didn't earn a fresh ranking, which was 2021's "Eternals." 
On a wider level, though, a positive reception to "Moon Knight" is a win for comic book fans that want to see the MCU try bigger, bolder experiments in the future, because this feedback will give Marvel Studios more leeway to continue pushing forward in bizarre and fascinating new directions.
What's next for Moon Knight and the MCU?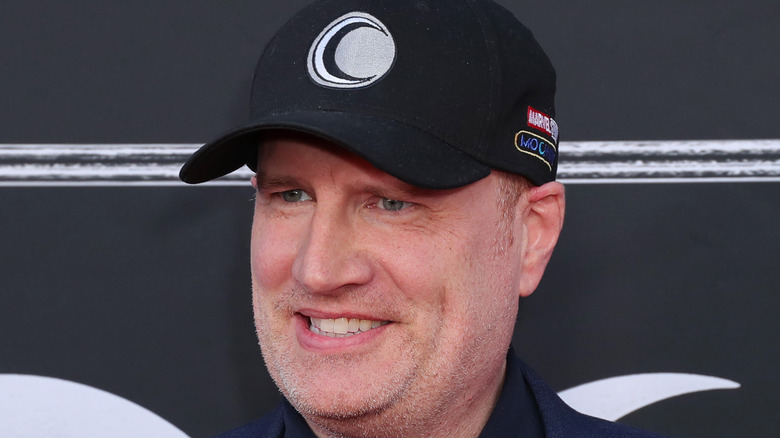 Leon Bennett/Getty Images
So as long as audiences react positively to "Moon Knight," the character is almost guaranteed to continue appearing in MCU films and television shows, moving forward. 
In November 2019, Marvel Studios head Kevin Feige told The Hollywood Reporter that Moon Knight, Ms. Marvel, and She-Hulk are each expected to appear in MCU films after their introductions via Disney+ shows in 2022. That vision is playing out most quickly with new character Kamala Khan aka Ms. Marvel (Iman Vellani), who will next turn up in 2023's "The Marvels." 
While there aren't any specific plans for the future of "Moon Knight" laid out publicly yet, everyone involved with the project appears enthusiastic about keeping the character around in the MCU for the long haul. In an interview with SFX Magazine (per Comic Book Resources), series director Mohamed Diab has said he can imagine Moon Knight playing a role in the MCU for the next decade. Isaac himself, meanwhile, expressed interest in his character one day interacting with the Hulk (another character known for his multiple personalities) and other Marvel superheroes. 
In the comics, while Moon Knight is definitely an outsider, he has interacted with plenty of other Earth-based characters in the Marvel Universe at one point or another. The character is just as likely to pop up in the Avengers as he is on the supernatural-tinged Midnight Sons. With that in mind, there are numerous places where audiences can expect to see the character turn up — and if audiences are as excited about the show's uniqueness as Marvel is hoping, then the MCU is going to continue becoming a weirder place, in all the best ways.