The Most Disturbing Case On Netflix's Mindhunter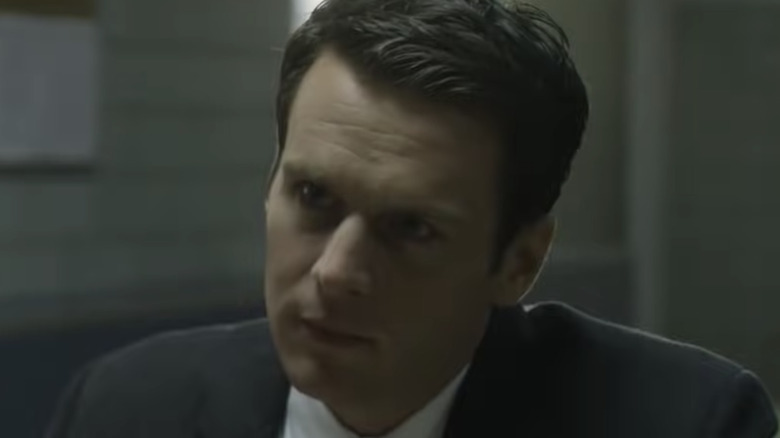 Netflix
Netflix's "Mindhunter" is a show weighted in things that disturb people. From its eerily realistic portrayals of America's most infamous serial killers to the terrifying true crimes and murders that the fictional drama series closely covers, such as the BTK killings. There's just no shortage of sadistic or twisted things to have come from showrunners Joe Penhall, Chalize Theron, and David Fincher over the past two seasons. With "Mindhunter" currently on hold, many fans have been biding their time by rewatching their some of the show's most iconic — and also terrifying — episodes. Which makes us wonder: What exactly is the most disturbing case to ever come out of "Mindhunter" in the past? 
While it's easy to immediately jump to BTK or "Co-ed Killer" Ed Kemper or perhaps the Charles Manson appearance and interview/case, there's actually a much more unknown true story that was loosely portrayed on Netflix's serial killer series that many feel is the most sinister — to the point where some have taken to social media to complain about having nightmares about it...
Season 2's Crucifixion Murder traumatized viewers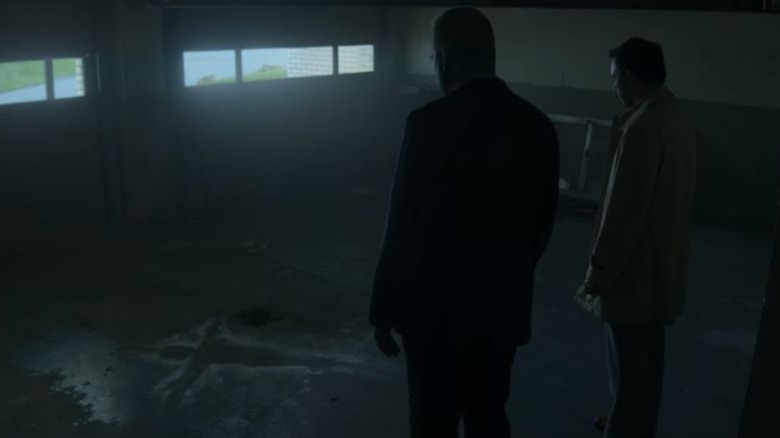 Netflix
It's a case that not only rattled the characters on the show, but viewers at home as well. FBI Agent Bill Tench (Holt McCallany) is notified of the death of a 22-month-old boy inside of a home that his wife, Nancy (Stacey Roca), is attempting to sell. The case begins during Episode 3 of Season 2. Later on during the season, Tench learns that the child was suffocated and then crucified down in the basement of the home. In Episode 3, viewers are shown a tiny physical outline of where the victim was found dead on the cross. To make matters even more disturbing, it's revealed that Tench's own adopted son played a role in the murder and had taken the toddler's two killers — a pair of older children — down to the basement where the slaying took place. 
"I can't be the only one who has Mindhunter dead baby crime scene outline flashbacks," wrote Twitter user @BossyMatilda in January 2022. User @Necia_210 said she couldn't sleep after watching everything about the crucifixion case. "I finally broke my streak of having nightmares of dead babies," she tweeted, adding: "I cant watch #mindhunter before bed anymore."
According to Oxygen, the "Mindhunter" crucifixion murder appears to be loosely based on the 1971 killing of 20-month-old Noah Alba at the hands of two older boys in San Francisco, ages 7 and 10. The children reportedly beat Alba to death because he wouldn't stop crying (via PBS and SF Gate). They then tied his body to a cross in an attempt to resurrect him. Instead of being criminally charged, the children were sent away to foster care.