Who Are The Killers In Mindhunter Season 2?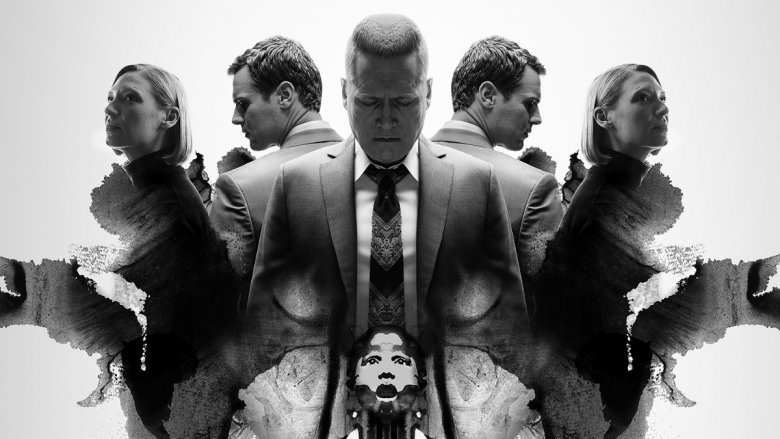 Netflix
The wait is finally over. Mindhunter season 2 has arrived after a nearly-two-year hiatus, and audiences are buzzing about the new batch of episodes — rightfully so, as the Joe Penhall-created, David Fincher-directed crime thriller is one of the most incisive series Netflix has ever put forth. With nine new Mindhunter episodes fresh for the watching, viewers undoubtedly have a few questions they'd like answered before they dive in. The most pressing of all is this: Who are the killers in Mindhunter season 2?
As fans know (and as those unfamiliar with the series are about to learn), Mindhunter follows FBI special agents Holden Ford (Jonathan Groff) and Bill Tench (Holt McCallany) as they, along with psychologist and professor Wendy Carr (Anna Torv), establish the Behavioral Science Unit in the Training Division at Quantico's FBI Academy. The first season, set in 1977 as criminal psychology and profiling was just beginning to take shape, saw the three (though the responsibility mostly fell on Ford and Tench) interviewing incarcerated serial killers to gain a clearer understanding of their thought patterns and motivations — all in efforts to obtain information that could be applied to current criminal cases. 
Season 2 of Mindhunter picks up following Ford's harrowing breakdown after realizing he grew too close to notorious murderer Ed Kemper (Cameron Britton), and covers the Atlanta Child Murders that took place between 1979 and 1981. This has led audiences to wonder which killers Ford, Tench, and Carr will interview throughout the new season. 
Without getting into spoilers, fans can expect to see the members of the BSU sit down with Monte Rissell (Sam Strike); David Berkowitz, better known as Son of Sam, a postal worker who committed a string of murders in New York City in the 1970s; Jerry Brudos (Happy Anderson); and Richard Speck (Jack Erdie), known for the murders of eight nurses at the South Chicago Community Hospital. 
There will also be at least one interview with Charles Manson, played on Mindhunter season 2 by Damon Herriman, who briefly portrayed the infamous cult leader in Quentin Tarantino's Once Upon a Time in Hollywood. Additionally, the second season of the show will feature William Pierce Jr. and William Henry Hance; Dennis Rader, better known as the BTK Killer; murderer, arsonist, and burglar William Pierce; and mass murderer Elmer Wayne Henley Jr. And, of course, Cameron Britton's Ed Kemper will be a part of Mindhunter season 2.
As with the first season of Mindhunter, the second features plenty of terrifying, true-life killers, and has actors who look scarily similar to the real people playing each one. Strap in for a spine-chilling, keep-you-up-at-night thrill ride ASAP – Mindhunter season 2 is available to stream now.