Here's Why Aquaman Is Suddenly At The Center Of Johnny Depp's Case Against Amber Heard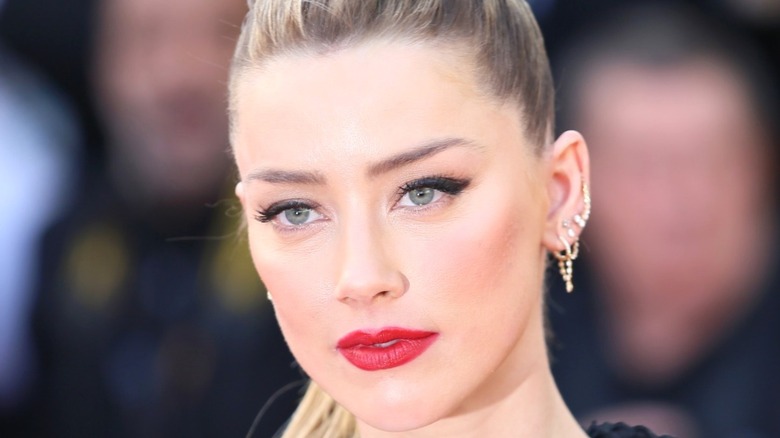 Denis Makarenko/Shutterstock
Johnny Depp's ongoing defamation case against ex-wife and fellow actor Amber Heard has taken another Hollywood turn, with lawyers now bringing up Heard's most famous blockbuster — DC's "Aquaman" — after talking about Depp and "Pirates of the Caribbean" for the past two weeks.
Over the course of the trial, Depp's role in the "Pirates" franchise has been brought up numerous times by both sides. Depp's legal team is attempting to prove that Heard caused harm to his reputation and career — prompting him to be ousted by Disney as Captain Jack Sparrow — after making domestic abuse claims in a December 2018 Washington Post article. Heard's lawyers have been trying to show that if any damage was caused it was not a result of the article, which didn't identify Depp by name, but instead his alleged actions and abuse against her, which came out in media reports before her op-ed (via Daily Mail). 
On Thursday, April 28, the focus in the defamation case shifted away from the "Pirates of the Caribbean" franchise and instead centered around Heard's "Aquaman," with Depp's lawyers honing in on something that an ACLU (American Civil Liberties Union) higher-up had previously said about the movie's importance to Heard's abuse claims and publication of her Washington Post op-ed.
ACLU says Heard op-ed was aimed to capitalize on the release and press for Aquaman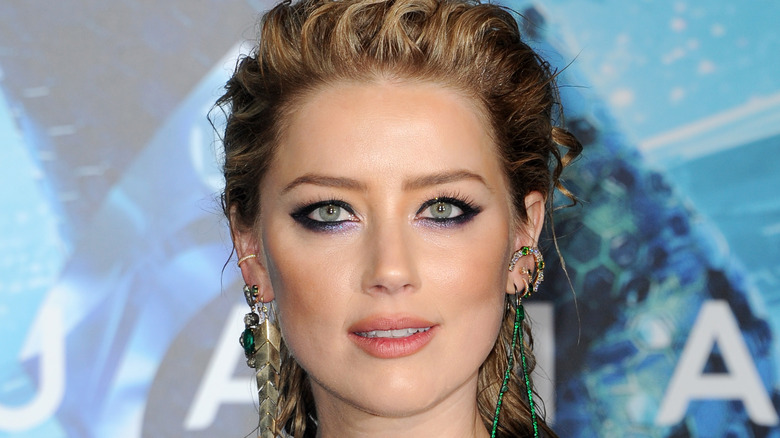 Tinseltown/Shutterstock
Speaking in an email from Dec. 11, 2018 — which was read in court by Johnny Depp's lawyers — the ACLU's director of artist engagement Jessica Weitz claimed that the release of Amber Heard's op-ed in the Washington Post was purposely timed to capitalize on the December 21, 2018, release of "Aquaman" (via Variety). The ACLU was said to have been involved in the writing and publication of the article.
"The goal is to get this out this week to capitalize on the tremendous campaign for 'Aquaman,'" Weitz wrote.
On Thursday, the ACLU's COO and general counsel Terence Dougherty spoke about Weitz's comments in a video deposition offered up by Depp's lawyers. He confirmed that Heard's mission was to take advantage of her appearance in "Aquaman" in an attempt to bring more attention to issues that the ACLU cares about, such as the Violence Against Women Act and sexual assault across college campuses, per Variety. "From the ACLU's perspective, Amber is about to receive an incredible amount of press and be in the public eye," Dougherty said. "So what better a time would it be than now to put out this op-ed so that it generates significant readership about our issues." 
The defamation trial is expected to continue into next week, with Heard slated to take the stand at some point. 
If you or someone you know is dealing with domestic abuse, you can call the National Domestic Violence Hotline at 1−800−799−7233. You can also find more information, resources, and support at their website.