Why John Wick Fans Are Worried About Ana De Armas' Ballerina Spin-Off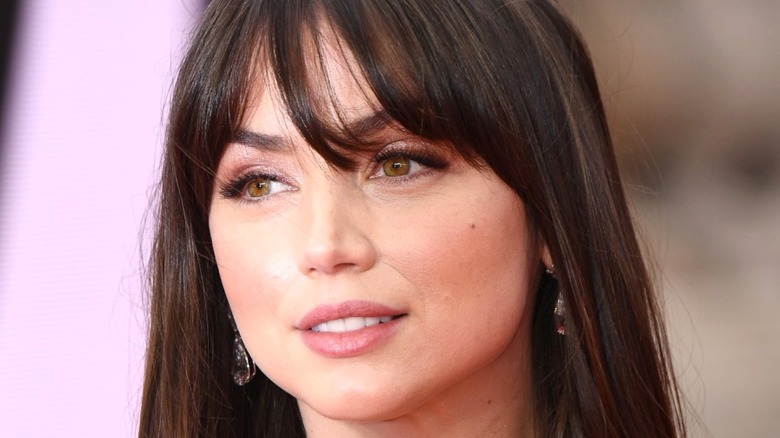 Jeff Spicer/Getty
When "John Wick" first arrived in theaters back in 2014, the Keanu Reeves vehicle was a breath of fresh air in a sea of middling action thrillers. The simple-but-effective revenge plot is emotionally compelling enough that it allows the audience to get behind Wick as he slaughters mobsters with varying degrees of brutality. Combined with killer direction from notable stunt coordinators Chad Stahelski and David Leitch, it's a rollicking action movie that really packs a punch. Then there's the ambitious world of assassins that it introduces through the Continental Hotel, a place that solely looks after the criminal underworld.
From there, the franchise flourished as "John Wick: Chapter 2" arrived in 2017, and "John Wick: Chapter 3 — Parabellum" swiftly followed in 2019. The third film raked in $326 million (via Box Office Mojo) worldwide, so it's unsurprising that Lionsgate quickly gave Stahelski the greenlight to work on "John Wick: Chapter 4," which is set for release in March 2023. And, of course, there are also a few other "John Wick" projects in the pipeline, including a TV show revolving around the Continental, and a spin-off movie known as "Ballerina."
The feature film will follow one of the ballerina assassins who briefly show up in "Parabellum," and it's going to star "Knives Out" and "No Time To Die" alum Ana de Armas in the lead role. Lionsgate recently confirmed that the movie is set to start filming later this year, but "John Wick" fans are already worried about the spin-off.
Correction: An earlier version of this article erroneously attributed "A Good Day to Die Hard" to producer/director Len Wiseman.
John Wick fans don't want Len Wiseman involved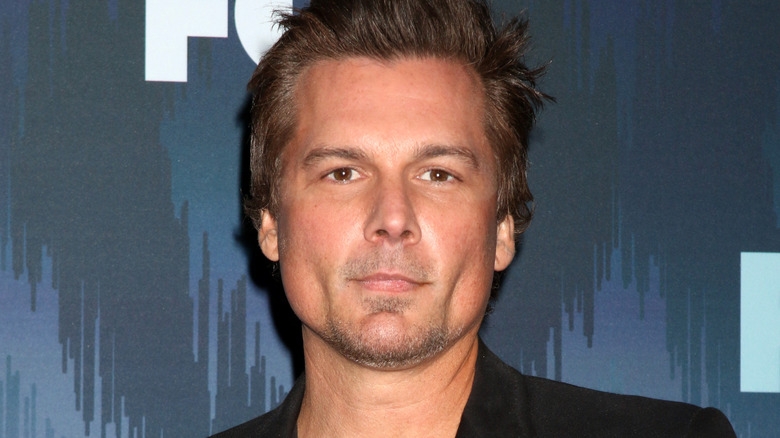 Joe Seer/Shutterstock
The news that "Ballerina" is set to start filming later this year has some fans excited about seeing more from the "John Wick" universe, but others are concerned about who's attached to the project. The film is directed by Len Wiseman, who's best known for helming the various "Underworld" movies, as well as "Live Free or Die Hard" and 2012's "Total Recall." The middling quality of these movies has fans on Reddit skeptical about what's ahead in the next chapter of the Wickverse. The director's work on "Underworld' has u/WarlockEngineer worried. They wrote, "I like Underworld but those movies got worse and worse and Len did all of them. These guys on the same project screams mindless action movie." By way of clarification, Wiseman only directed two of the first four "John Wick" films, but he did produce the set, so this commenter's point stands.
Meanwhile, u/PhilAsp thinks "John Wick: Chapter 3" and "Army of the Dead" writer Shay Hatten working with Wiseman is a bad idea. "Hatten and Wiseman films are not typically films I get hyped about. I liked John Wick 3, so if the fourth one is solid Hatten may have found his niche. But Hatten in combination with Wiseman gets me worried," they explained. And u/topdangle thinks Wiseman's work is far too predictable, adding, "half of wiseman's work is just having a hot actress carry a s****y movie." Ouch.
It's worth pointing out that it's entirely possible Wiseman has changed his directing style since "Underworld" — and a good example of his better work is the live-action "Swamp Thing" series. He served as a director for the first two episodes, as well as being the executive producer (via IMDb) — so who knows, he could still bring an interesting flair to "Ballerina."
Other fans are simply excited to see more of John Wick's universe
Regardless of how one feels about Wiseman's involvement, the "John Wick" series has been solid so far, so there are many more reasons to be excited about "Ballerina" than there are to worry. First and foremost, Ana de Armas has firmly established herself as one of the most exciting actresses working today, and fans have come out in full support of her casting. Redditor u/Maka_Oceania summed up a lot of people's feelings by writing, "I would watch this woman do her taxes."
But it's not just Redditors showing some love toward de Armas. Twitter has plenty of users, too, who are already sold on the film's idea with her involvement alone, with @english_shamar mentioning, "Ana De Armas is starring in the John Wick spin-off Ballerina. That's all the information that I need about the project. I'm sold." No doubt part of that excitement came from the actress' role in "No Time to Die," where she played a butt-kicking CIA agent. Many people seem to see her casting as an extension of that action-packed role, including @marcuscardona, who wrote, "Hollywood: Remember the fun part of that James Bond movie... alright how about we do a whole movie about that."
It's important to note that a trailer for "Ballerina" isn't even out yet, so there's still quite a lot we don't know about this project. It'd be best to keep an open mind and look at the positives than dwell on any negatives.