The John Wick Spin-Off Movie Ballerina Lands A Big-Time Star
For those clamoring for a high-octane action series, "John Wick" is an escapist dream. Born from the mind of stunt performer Chad Strahelski, the action franchise weaves an immersive world full of honor and assassins. Keanu Reeves is captivating to watch in the titular role as he fights against a system that wants nothing more than his demise. 
One of the more fascinating aspects of the world of "John Wick" is the assassin hotel, The Continental. A safe haven for many of Wick's ilk, the hotel does not allow any jobs to be carried out on its grounds. This location is so full of potential that "The Continental" is being developed as a limited series for Starz. Fans can also look forward to even more content on the horizon. 
Though still relatively shrouded in secrecy, a spin-off film from the female perspective is in the works. Entitled "Ballerina," the film will center around a character hinted at in "John Wick: Parabellum." Rumors have been circulating about who is fit to portray the new role, but at this week's CinemaCon, it was finally confirmed.
Ana de Armas is officially confirmed for Ballerina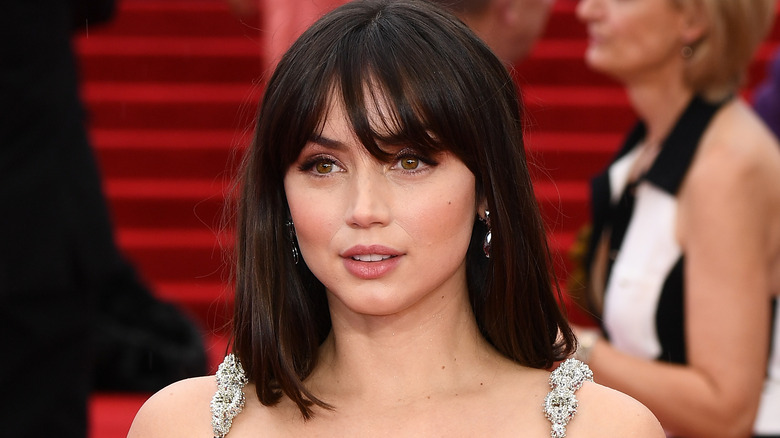 Jeff Spicer/Getty Images
In a film franchise so rich with potential, "Ballerina" must've seemed like a no-brainer. The concept was first touched upon in a scene from "John Wick: Parabellum" in which Wick reaches out to The Director (Anjelica Huston) who runs a ballet academy for assassins. This provides the backstory for the main character who will be featured in "Ballerina." Though details are being kept under wraps, the film will reportedly feature one of these academy graduates who is out for revenge after her family is murdered.
The success of "John Wick" makes a female-centric action film an exciting prospect. And there can be no better choice for the role than Ana de Armas. The actor has gained recent attention for her work in elevated action films such as "Blade Runner 2049" and "No Time To Die." Comicbook.com reported that at CinemaCon, de Armas was officially announced in the lead role. A big name like de Armas will surely bring audiences to the theater in droves. In addition to her rising popularity, the "John Wick" universe has set up a unique world that "Ballerina" can surely build upon. 
Fans may have to wait for some time for release, as the film has yet to start filming. However, new "John Wick" content is just around the corner with the upcoming fourth film in the flagship series slated to hit screens next year.