John Wick 4 Release Date, Cast And Plot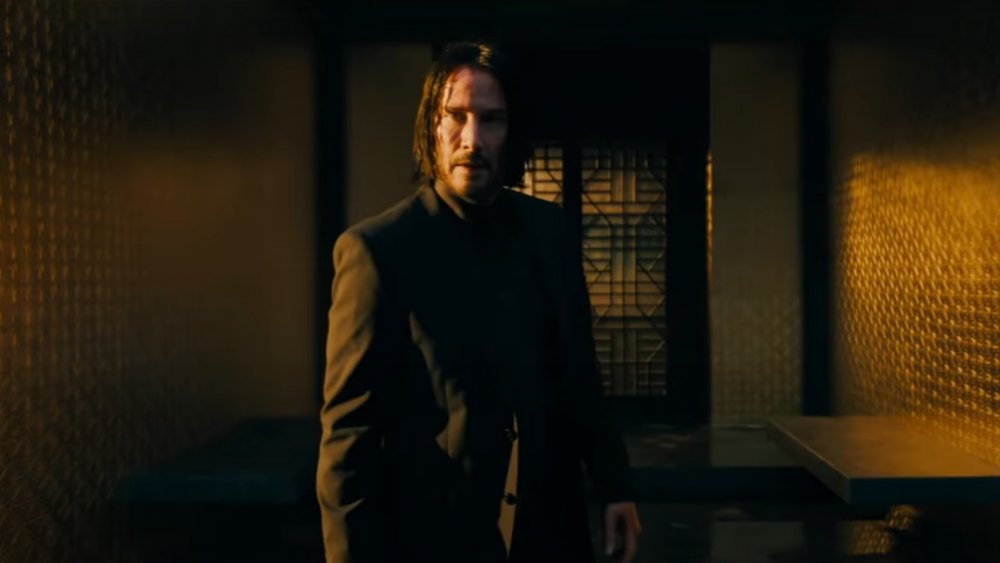 When the first John Wick film premiered in 2014, it took everyone by surprise. The movie had a slim, muscular plot to go along with its intense action set pieces, which came courtesy of stuntman and first-time director Chad Stahelski. It was also a prime vehicle for the resurgence of Keanu Reeves, whose film career had been in a post-Matrix slump. The film became an instant hit with action movie fanatics and went on to spawn two sequels, which doubled down on everything that made the first movie such a thrill.
When John Wick: Chapter 3 – Parabellum premiered in 2019, it was a huge box office and critical success, raking in $326 million and earning raves from critics. With the announcement of a spinoff TV series, The Continental, in the works at Starz, it was assumed that the third film in the franchise would be its last. But it wasn't long after the third movie concluded with an obvious setup for yet another sequel that it was confirmed we would indeed be getting John Wick 4 sometime in the future.
Now, Stahelski has dropped some details about the upcoming fourth film in the action franchise. Let's get into everything we know about the release date, cast, and plot for John Wick 4.
What's the release date for John Wick 4?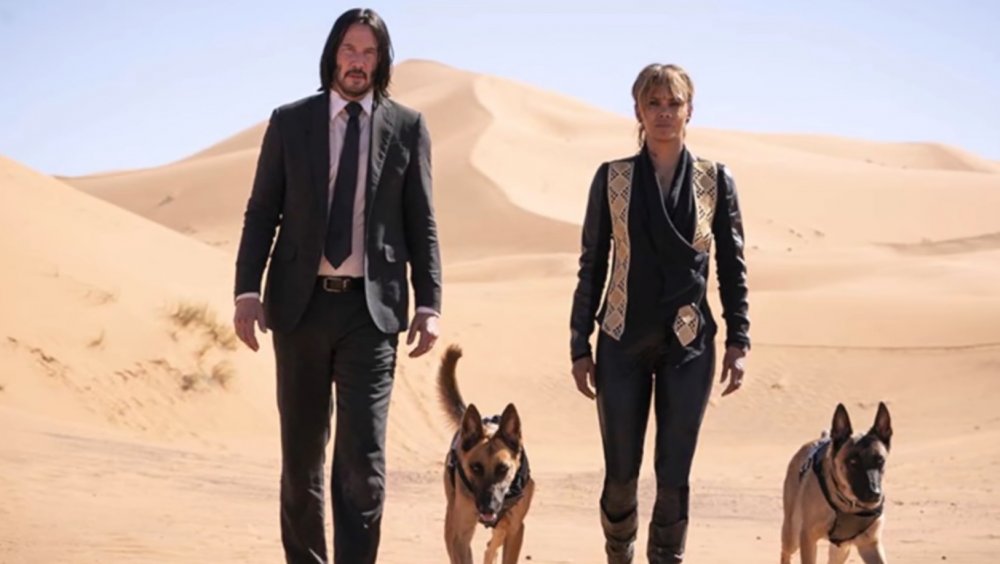 Back when John Wick 4 was officially announced in May of 2019, it was given a premiere date of May 21st, 2021 (via Variety). Later in 2019, the other big Keanu Reeves-starring sequel, The Matrix 4, was revealed to have the exact same release date. This caused some confusion, which has now been cleared up thanks to Chad Stahelski, who is both the director of the John Wick series and was the stunt coordinator on the original Matrix films.
In comments given to Collider, he said of the two films having the same premiere date: "That was a fubar thing, couple wires got crossed between studios [and] that was a misquote from someone else about how they're coming out on the same day."
He admitted that despite a release date being given, with production halted on The Matrix 4, he wasn't sure exactly when Keanu Reeves would be available to begin filming John Wick 4: "I couldn't tell you a release date for the next one... Keanu's gotta go finish his commitment up on The Matrix, which is a big deal and which I think will probably take him until the end of the year."
In May of 2020, Lionsgate set a new release date of May 27, 2022 for John Wick: Chapter 4.
Who's confirmed for the cast of John Wick 4?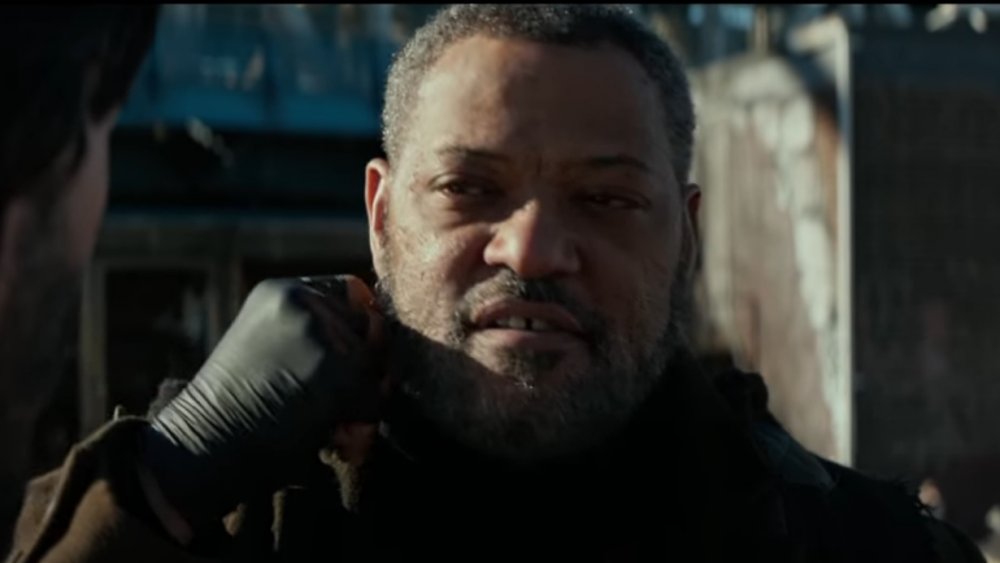 The dissolution of John Wick 4's release date is disappointing, but Stahelski's comments did confirm something important: Keanu Reeves will be returning for the next film in the series. This obviously isn't too much of a shock, but it is a relief for fans to finally have Reeves officially locked in for the next movie.
As for the rest of the cast, nothing has been confirmed just yet. Whether Halle Berry or Anjelica Huston will return to reprise their roles remains to be seen, but there are a couple of cast members who seem likely to return. We wouldn't be surprised to see Laurence Fishburne and Ian McShane coming back to play the Bowery King and Winston, respectively — the ending of Parabellum set them up as extremely relevant to Wick's next moves. It also wouldn't be a shock to see Asia Kate Dillon returning as the Adjudicator.
Given that each film in the franchise has added a bevy of new characters, expect to see a few big-name stars sign on for John Wick 4. Exactly who those stars are will remain a mystery for the time being, though.
What is the plot of John Wick 4?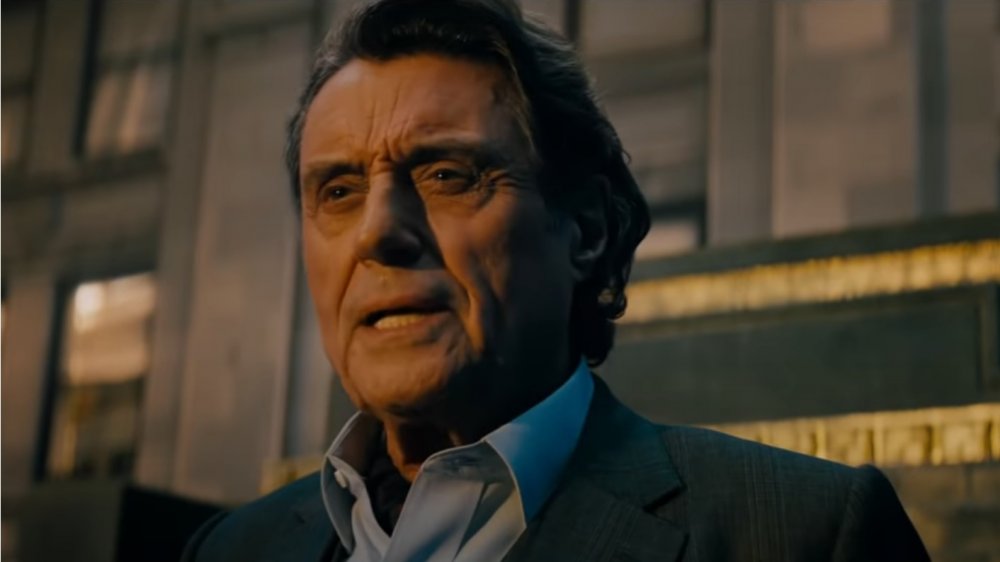 We've yet to discover any news or hints about what John Wick's next bullet-riddled adventure will be. But, if you saw the third film all the way to the end, it should be pretty clear where the story is likely to go next. And if you didn't, be wary of spoilers ahead.
After fending off a small army of foot soldiers in the decommissioned Continental Hotel, John and Winston are both alive and at the mercy of the Adjudicator. Seeing an opportunity to save himself, Winston promises to re-swear allegiance to the High Table. He states that his act of disobedience was nothing more than a show of his might, not an actual rebellion. To prove his fealty, he shoots John several times, causing him to fall off the roof of the hotel.
However, John's body disappears, and at the very end of the film, we see that he's now under the care of the Bowery King. When John regains consciousness, the Bowery King asks him if he is mad at the High Table, to which John says, "Yeah."
This ending feels like a clear setup for a sequel in which John and the Bowery King wage war against the High Table. While we can't say for sure what that will look like, we do know that we'll definitely be lining up to see John Wick: Chapter 4 to find out.