Ozark Season 4 Part 2 Not Likely To Be A Redemption Story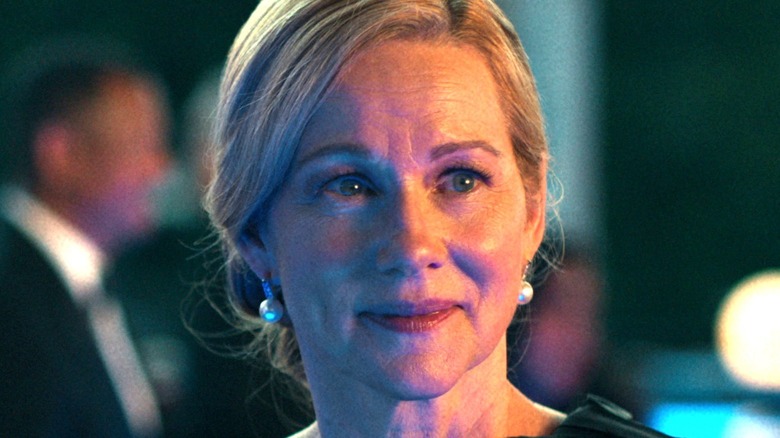 Netflix
Marty (Jason Bateman) and Wendy Byrde (Laura Linney) may be getting ready to take their final bows in Part 2 of "Ozark" Season 4 — the show's final installment — but don't expect the ruthless power couple to be given a redemption tour. 
Ever since we first met the crime-obsessed Netflix duo back in 2017, the Byrdes have been scratching and clawing their way to the top of Missouri's drug and money laundering game, making plenty of enemies in the "Ozark" universe along the way. Indeed, the two have even managed to alienate their own son, Jonah Byrde (Skylar Gaertner), and one of their biggest allies, Ruth Langmore (Julia Garner). After four crime-infested seasons, it really doesn't seem like there are any limits on this power couple's willingness to commit evil deeds.
Of course, it only makes sense that many viewers are wondering whether the Byrdes stand any chance at redemption in the show's final episodes. Luckily for fans, "Ozark" showrunner Chris Mundy has offered up some details on what to expect from the swan song of the series in a new interview with Entertainment Weekly. Unfortunately, the forecast doesn't look too good for the Byrdes.
Ozark showrunner Chris Mundy doesn't expect the Byrdes to be redeemed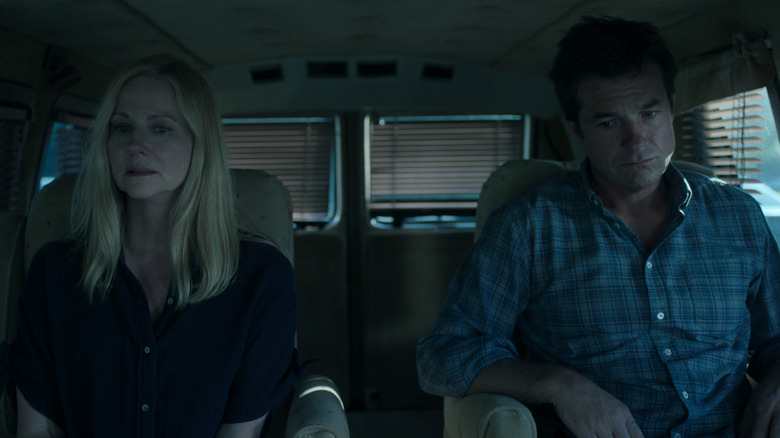 Courtesy of Netflix
According to "Ozark" showrunner Chris Mundy, fans shouldn't hold their breath when it comes to Marty and Wendy Byrde's redemption story. "I think they make a lot of terrible decisions," Mundy told Entertainment Weekly after being asked whether fans should be rooting for the Byrdes in the second half of Season 4. 
Of course, it only makes sense that the final season of the series would feature plenty of bad decisions from this couple, but are they actually irredeemable? "I don't know if I would if I was in real life with them, but I find them redeemable," Mundy said. "But I doubt they'll actually be redeemed." 
In the four seasons that viewers have been watching the fictional Netflix couple, they've both managed to leave a massive trail of violence, corruption, death, and betrayal in their wake — while also opening up a strip club, casino, lakeside resort, and funeral home. Is it perhaps too late for "Ozark" fans to start feeling bad for the Byrdes, after everything they've done? Mundy fears so. 
"I don't know if they'll ever get there," he told EW. "But I want to hope for them." There is one person, however, that Mundy thinks people should try to get behind as things come to a close. "Ruth's the easiest one to just cheer for because I think everyone cheers for Ruth," he said. "Because you love her, and she's trying to elevate [herself], and she's been underestimated her whole life." 
"Ozark" Season 4, Part 2 debuts on Netflix on April 29.