The Ruth Detail In Ozark Season 4 That Has Fans Scratching Their Heads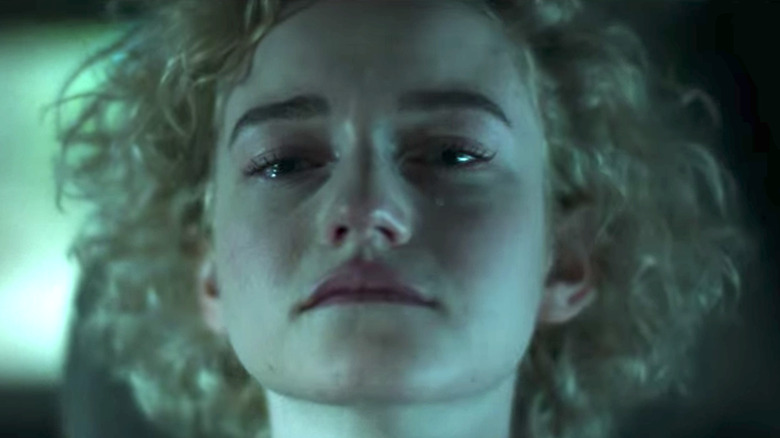 Netflix
Ruth Langmore (Julia Garner) has always been one of the most interesting and relatable characters in "Ozark." Over the course of the show's first three-and-a-half seasons, Ruth has been put through the wringer too. Not only has she had to repeatedly choose between her family's interests, her own, and the loyalty she feels to Marty Byrde (Jason Bateman), but she's also survived several truly violent encounters throughout her time on the Netflix crime drama. However, it's because of Ruth's strength, vulnerability, and loyalty that she has long ranked as a fan-favorite character on "Ozark."
That said, while they still seem to feel a lot of affection for Ruth, there's one thing the character does at the end of the first half of "Ozark" Season 4 that fans don't quite understand. The moment in question comes near the very end of "Ozark" Season 4's first batch of episodes, and it, unsurprisingly, all has to do with Ruth's reaction to one of the show's biggest deaths to date.
Ozark fans think Ruth's rage is misplaced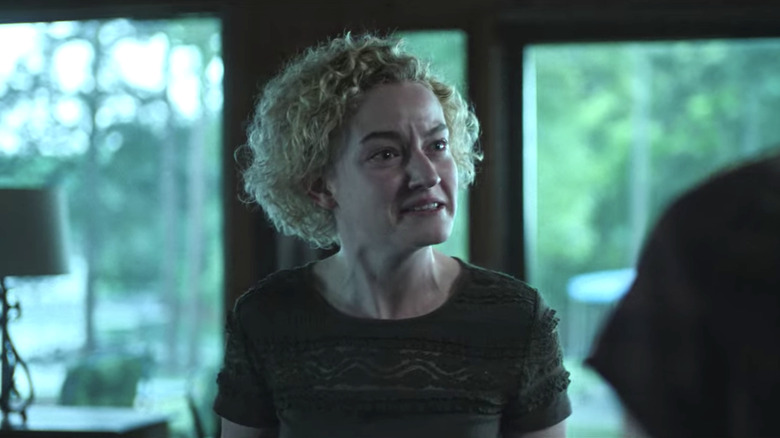 Netflix
In Episode 7 of "Ozark" Season 4, both Darlene Snell (Lisa Emery) and Wyatt Langmore (Charlie Tahan), Ruth's cousin, are brutally shot and killed by Javi Elizondro (Alfonso Herrera). After discovering Darlene and Wyatt's bodies, Ruth drives over to Wendy (Laura Linney) and Marty Byrde's house and demands to know who is responsible for her cousin's death. Marty and Wendy, realizing that it was Javi who killed Wyatt, try to talk Ruth out of seeking any kind of revenge. However, the episode ends with Ruth driving away just moments after telling Marty that he'll have to kill her if he wants to stop her from killing Javi.
While the sequence in question makes for a dramatic conclusion to the first half of "Ozark" Season 4, it also left some fans scratching their heads. Many viewers found Ruth's anger towards the Byrdes, in particular, to be misplaced considering that they'd previously warned her, Wyatt, and Darlene about what Javi's cartel might do to them if they didn't get out of the drug trade. With that in mind, in a Reddit thread dedicated to discussing the episode, u/EasyPeezySqueezy- called out Ruth's misplaced anger, writing, "I don't understand why she's mad at the Byrds tbh. Doesn't even make sense."
In the same thread, u/RedditBurner_5225 similarly noted, "Everyone told Wyatt to stay away from Darlene. This season started with Marty and Wendy telling Ruth and Wyatt exactly that." Meanwhile, u/ITGuy420 observed that "​​Ruth is too stubborn to admit her own faults."
But regardless of whether or not her anger is justified, Episode 7 of "Ozark" Season 4 ends by setting up Ruth to be a force to be reckoned with in the season's second half. Indeed, all that remains to be seen is what her anger will lead her to do next.