The Real Reason Fans Won't See More Of Hetty Until NCIS: LA Season 14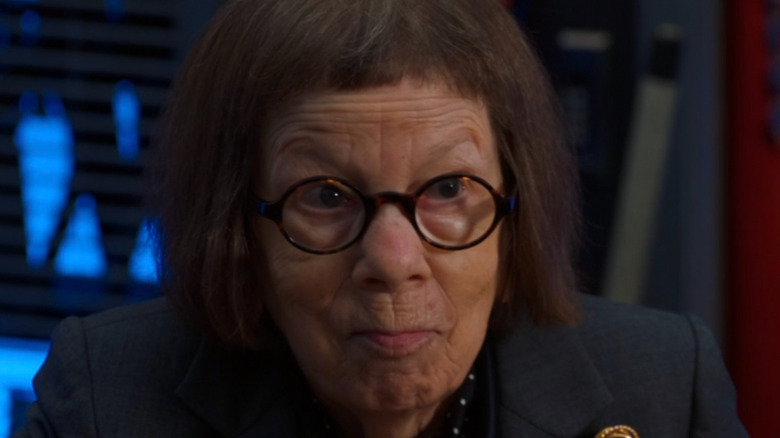 CBS
Linda Hunt, who portrays Hetty Lange in "NCIS: Los Angeles," has been steadily working and earning awards and acclaim ever since she made her film debut in "Popeye" as the "Mudder" of Oxblood Oxheart (Peter Bray) in 1980 (via IMDb). The actress became the first star to win an Oscar for playing a member of the opposite sex when she won best supporting actress in 1984 for her portrayal of Billy Kwan, a Chinese-Australian man with dwarfism (via The New York Times). The same year she also received her first Tony Award nomination for her role as Audry Wood in "End of the World" (via Playbill). Hunt, whose parents had urged her to get a teaching degree, proved to the world that acting was her calling (via The Daily Beast).
A beloved staple on "NCIS: LA" since 2009, Hunt was thrilled when the role of Hetty Lange first came along, because the eclectic and storied nature of the character allowed her to stretch her acting muscles again. "You can do things with [Hetty] that you wouldn't normally be able to do, but because of the mythology of the character and what the audience has seen her do, it becomes, well, Hetty can do this because she's Hetty," creator Shane Brennan told The Daily Beast. 
With the voracity in which viewers respond to and love the character, fans have wondered why she's disappeared again. Unfortunately, fans will have to wait a little longer to get a full return from Hetty.
NCIS: LA is preparing for a major storyline involving Hetty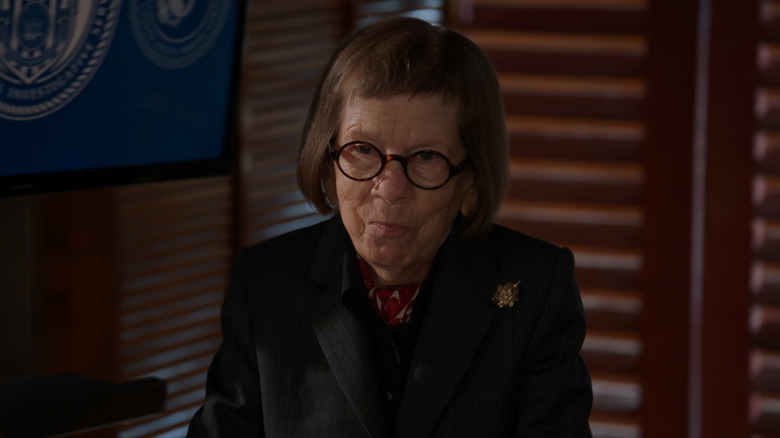 CBS
When the COVID-19 pandemic hit, Linda Hunt was 75 years old, which meant in an attempt to keep her safe, writers quickly sent her character off to manage a situation in the Middle East. After the situation on set seemed safer, Hetty Lange made an appearance in the Season 12 season finale. While her appearance in Season 13, Episode 1 seemed to reassure fans that she was really back, she left to go to Syria to wrap up unfinished business and hasn't been seen since. According to showrunner Scott R. Gemmill, it's all part of a bigger storyline next year (via Parade).
"We've pitted her a little bit against Callen (Chris O'Donnell) in terms of what he went through as a child, so that's something we're very eager to explore and have fun with," Gemmill said. "We saw a little bit of that confrontation earlier this year, but before they could really have it out, she disappeared again. That'll be [the] focus for us in season 14 when we come back."
"NCIS: Los Angeles" fans just need to hold on a little longer. It looks like next year, we'll see a pretty big face-off between Callen and Lange, as he finally gets the chance to confront her about her part in the secrets of his past, and we can finally get a full return of the beloved Hunt.