Why Hetty's Scenes From NCIS: LA Were Filmed In Linda Hunt's Driveway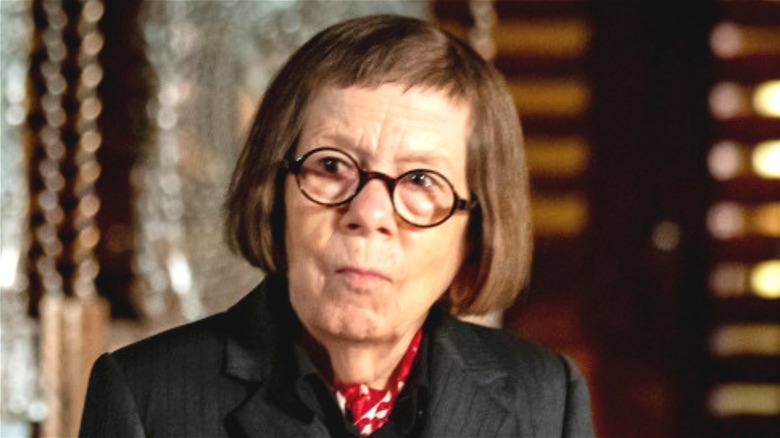 CBS
You can't say that seasoned character actress Linda Hunt doesn't give her all every time she steps on screen. The Oscar-winning performer has appeared on "NCIS: LA" for all of its seasons as Special Agent Hetty Lange (via IMDb) and left behind a memorable impression. Hetty only popped up a few times during Season 12, but according to set reports (via TV Line) the character will return in a much larger capacity for Season 13.
There's a reason why Hetty doesn't appear very often in Season 12. Fans of the series will remember most of her appearances took place through video conference calls, as the character was off on assignment in the Middle East throughout the year. In order to include more of Hetty, several scenes from this mission were filmed in the driveway of Hunt's home. Why did the show take this measure, and what does it mean for Hunt's (and Hetty's) future on the show?
The pandemic played a major role in Hunt's Season 12 appearance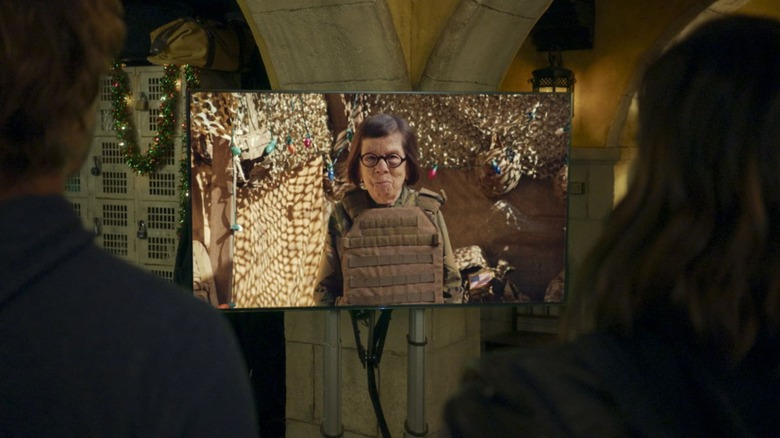 CBS
According to a recent interview with TVLine, "NCIS: LA" executive producer R. Scott Gemmill admitted the COVID-19 pandemic factored into how the show used Linda Hunt during the 2020-2021 season. Gemmill explained that they were "trying to keep [Hunt] safe" from the virus, which required all of her scenes to be filmed remotely before vaccines were readily available. Thus, one of the only ways for Hunt to be safely included was to film Hetty's scenes in locales such as her own driveway.
Fortunately, Hunt has been fully vaccinated and is filming on a soundstage with the show's other actors for Season 13. Gemmill remembered the joy Hunt had when she was able to return to work with her colleagues. "She had been gone for so long and hadn't really interacted with anyone, so she was just so thrilled to be back on set," he told TVLine.
Gerald McRaney had been brought in during Season 12 as the grumpy Admiral Hollace Kilbride to pick up the narrative slack left behind by Hunt's slim availability, and McRaney has been promoted to the show's main cast for Season 13 (via Deadline). But that won't mean there'll be less Hetty in the offing. In fact, expect Kilbride and the equally strong-willed Lange to bump heads.