The Worst Mistake Carisi Ever Made On Law & Order: SVU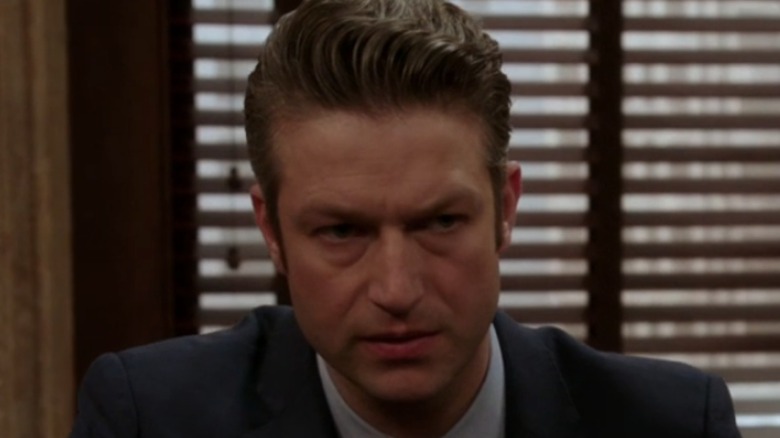 NBC / Amazon Prime
Since joining the elite squad of "Law & Order: Special Victims Unit" in Season 16, Peter Scanavino's Dominick Carisi Jr. has earned a following all his own. Whether he's sparring with Raúl Esparza's Raphael Barba, bending over backwards to please Mariska Hargitay's Olivia Benson, reminiscing about his large, Italian family, or acting as a rock to former partner and current girlfriend Amanda Rollins (Kelli Giddish), there's something about the guileless and earnest A.D.A. that fans seem to love (even if many of them would prefer he go back to being a detective). 
Of course, like any compelling character, Carisi is not beyond reproach. While the majority of his mistakes, as of late, have come from his inexperience in the courtroom, there was a time when the endearing detective was prone to a whole different kind of blunder.
In Season 19, Episode 15 ("In Loco Parentis"), Carisi makes the classic "Special Victims Unit" mistake of working on a case in which he's far too close to the victim — his niece, Mia (Ryann Shane). His inability to stand down and the lack of objectivity and reason with which he navigates the situation puts him at odds with his team and Captain, brings him dangerously close to suborning perjury, and, in the end, only serves to hurt Mia's case and cause further damage. What's more, since he'll later become a prosecuting A.D.A, his missteps could come back to haunt him down the road.
Carisi gets too close to the case in Season 19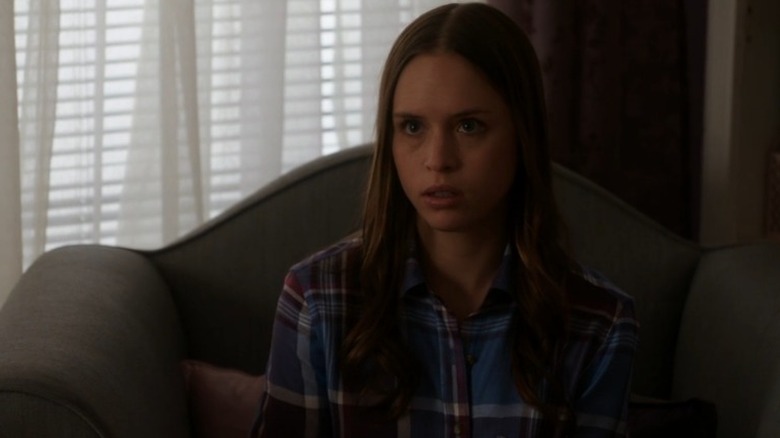 NBC / Amazon Prime
Trigger warning: sexual assault
In the episode, Mia accuses fellow student Eli Hartley (Sam Vartholomeos) of sexual assault, and he's ultimately suspended after being found responsible by the Hudson University college tribunal. When an angry Eli lashes out and threatens Mia, her mother Teresa (Rachel Bay Jones) reluctantly informs her brother of the situation. Understandably, a protective Carisi brings his niece's case to the Special Victims Unit so that criminal charges can be brought against Eli. Over the course of the investigation — which, for some reason, Carisi continues to participate in, despite the rather obvious conflict — Mia recants, and admits to her uncle that she gave Eli her full consent. 
Here's the point where Carisi begins his slide down a slippery slope that, given his proximity to the victim, comes as a surprise to absolutely no one. 
On some level, Carisi makes the right call, by telling Mia that she needs to make things right. Unfortunately, he does nothing on his end to assist this. Instead, he places the burden of clearing Eli's name on a vulnerable and confused teenager, and he says nothing to the rest of his squad or to A.D.A. Peter Stone (Philip Winchester) about her recanting. Then, when Mia invites Eli over to apologize, he retaliates by actually sexually assaulting her. To be clear, it's neither Carisi's nor Mia's fault that Eli does this — that decision was Eli's and Eli's alone. However, had Carisi gone to both Hudson and Stone immediately, he'd have been able to shield Mia from further involvement in the case. It's unclear why he decides to do nothing, but what he does next makes things even worse.
Carisi's lie of omission has lingering consequences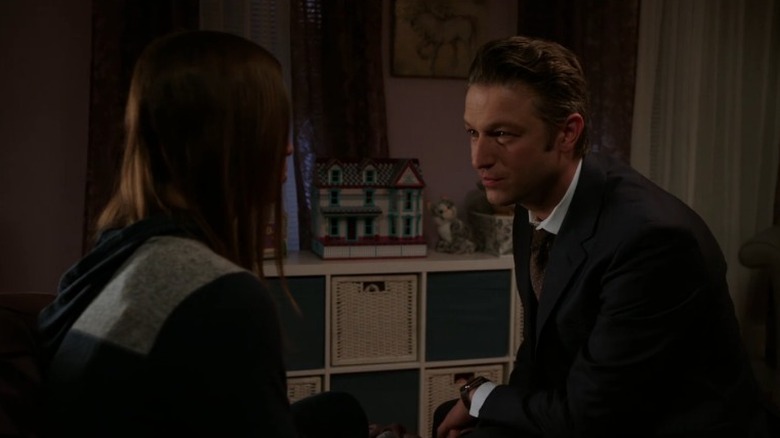 NBC / Amazon Prime
Though Carisi tells Mia not to lie on the stand, he also tells her not to tell anyone that her first accusation was false, and not to say anything at all if not asked. Though Stone is able to coax a confession out of Eli for the actual assault, Carisi's actions seriously endangered Mia's credibility and case. If audiences have learned anything about the mechanics of a trial by watching "SVU," it's that the A.D.A. must know everything about the victim in order to protect them from the defense attorney. By keeping the information from both Benson and Stone, Carisi allows his niece — now genuinely a victim — to be torn to shreds on the stand. What's more, now that he's an A.D.A., any defense attorney who does a modicum of research could use Carisi's past to call his credibility into question. By working his niece's case, then lying to protect her, Carisi endangered all of his future cases, which could lead to a litany of offenders being acquitted. 
Finally, and as several fans have pointed out on the series' subreddit, neither Mia nor Carisi faced any legal consequences for making a false allegation or obstructing justice. Mia did, undoubtedly, suffer grave consequences, but the fact that false allegations (however unfairly, given their rarity) hurt the credibility of actual victims is never addressed in the episode. That Mia ultimately becomes a victim matters, but it has nothing to do with Carisi's willingness to let her get away with a false accusation, since he made that decision prior to her assault. 
If you or anyone you know has been a victim of sexual assault, help is available. Visit the Rape, Abuse & Incest National Network website or contact RAINN's National Helpline at 1-800-656-HOPE (4673)