The Law & Order: SVU Cast Confirms What We Suspected About Peter Scanavino's On-Set Behavior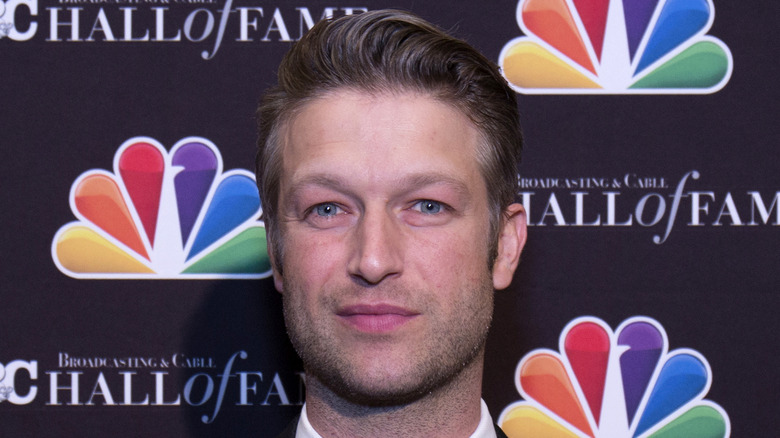 Santiago Felipe/Getty Images
"Law & Order: Special Victims Unit" may not be the original police procedural drama in creator Dick Wolf's portfolio, but the spin-off series is arguably the most beloved of his shows. The NBC series began airing in 1999 and is currently wrapping Season 23, which includes the milestone 500th episode.
The cast of detectives and attorneys on "Law & Order: SVU" has changed significantly over the years. The show is currently led by Captain Olivia Benson (Mariska Hargitay), Sergeant Fin Tutuola (Ice-T), Detective Amanda Rollins (Kelli Giddish), and Assistant District Attorney Dominick Carisi Jr. (Peter Scanavino).
Scanavino joined the cast in Season 16 and was initially disliked by fans for replacing Detective Nick Amaro (Danny Pino). However, this backlash faded over time. Fans may have taken a while to warm up to the brash character, but the "Law & Order: SVU" cast confirmed that Scanavino is a gem behind the scenes.
Peter Scanavino keeps the cast entertained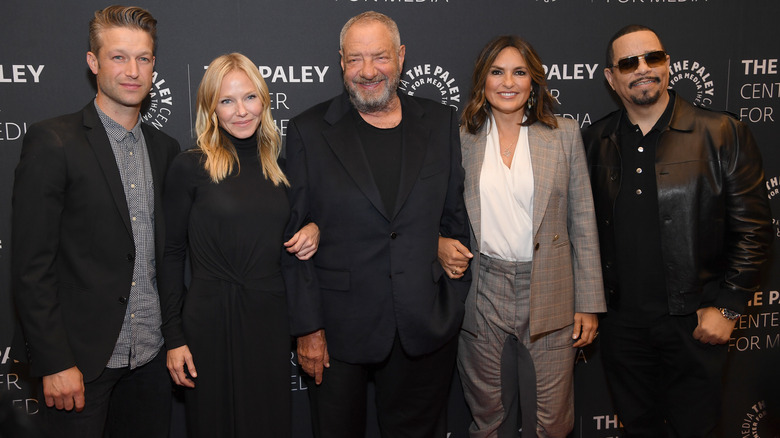 Dimitrios Kambouris/Getty Images
In a video interview with USA Network, the cast of "Law & Order: SVU" played 21 Questions and dished on everything from their dream guest stars (for Ice-T, it's Brad Pitt) to why they believe women love the show so much (as Kelli Giddish aptly answers: "Mariska").
Ice-T, Giddish, Mariska Hargitay, and Peter Scanavino spend the video answering rapid-fire questions about salty versus sweet snacks and which guest appearances left them starstruck. The cast also shared which costar makes them laugh the most on set: Scanavino.
While the actor said Ice-T makes him laugh the most, everyone else pointed to him. "(Scanavino) does, like, characters all day long and you don't know where they come from," said Hargitay.
"He drives me crazy sometimes, he's out of his mind," answered Ice-T, who added that Hargitay is another funny costar.
Hargitay confirmed that the "SVU" cast is constantly laughing behind the scenes, joking that she even cracks herself up.