What Has Philip Winchester Been Up To Since Chicago Justice Was Canceled?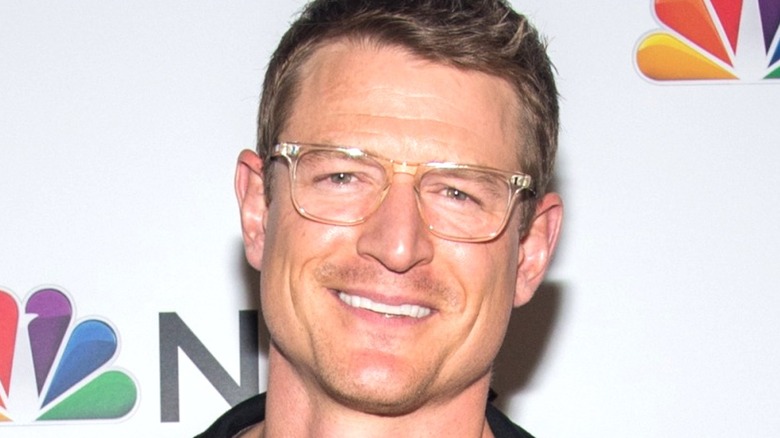 Mark Sagliocco/Getty
"Chicago Justice" was a short-lived series set in the same world as the other One Chicago shows from noted drama scribe Dick Wolf. Focusing on courtroom battles and legal drama, "Chicago Justice" overlapped with character and stories from "Chicago P.D.," and both shows shared characters like Antonio Dawson (Jon Seda).
After running for a single season in 2017, "Chicago Justice" was canceled due to the similarities to another Wolf-helmed franchise, "Law & Order," and a lack of space on NBC's schedule. As NBC Chairman Robert Greenblat explained to Deadline, "We didn't need it. I said to Dick, 'We may not have room for all the 'Chicagos,' do you really want to try and find room for another spinoff?' We just decided that it didn't make sense." 
Assistant State Attorney Peter Stone, as played by Philip Winchester, was one of the main characters of "Chicago Justice." So, what has the actor been up to since the show's untimely cancellation?
Winchester continued to appear as Peter Stone in Law & Order SVU
Luckily for fans of Winchester's Stone, the character continued to appear in other Wolf productions, particularly "Law & Order: Special Victims Unit." 
Winchester appeared in 36 episodes of "SVU" between 2018 and 2019 (via IMDb). In this time, Stone is put in charge of the New York County District Attorney's Special Victims Unit, though the character struggles through several heartbreaking cases that eventually see him turn to vices to deal with the increasing guilt he feels about the outcomes. In an exclusive interview with One Chicago Center, Winchester spoke about the character of Stone moving from one show to another, and said, "When the framework of this was being hammered out by people above my pay grade, the conversation with them was look we want you over on 'SVU,' we don't know what it looks like yet, would you be interested?" 
He added, "I didn't actually know for all intents and purposes what my role would look like in the 'SVU' universe. Whether I would come on as a second chair, whether I would be popping in and out and doing something in Chicago. I really didn't know."
That said, Stone (and by extension, Winchester) departed the show in the 2019 episode "End Game."
Winchester has continued acting in movies and TV shows
Since then, Winchester has appeared in several movies, and even has an upcoming show in the works. 
In 2020, Winchester starred alongside Megan Fox in the movie "Rogue," which is about a mercenary group's attempt at a hostage rescue which spirals out of control (via IMDb). Later in 2021, Winchester appeared in the movie "Endangered Species" with Rebecca Romijn, which follows a family's safari trip in Kenya that goes very wrong after a rhinoceros totals their vehicle, thereby forcing the characters to survive in the hostile wilderness (via IMDb). In a departure from avoiding wild animals and gunfire, Winchester is also one of the main stars of the 2022 romance film "A Week in Paradise," involving a movie star and her director husband finding out about the latter's philandering. The movie also stars Malin Akerman and Connie Nielsen (via IMDb). 
Winchester's next upcoming project is a television series known as "Leopard Skin," which stars Carla Gugino, Ana de la Reguera, and Amelia Eve (via IMDb). "Leopard Skin" has a release date of June 1, 2022, and it is about a gang of jewelry thieves who are hiding out after a robbery attempt.
With that said, it seems then that Philip Winchester has kept himself plenty busy since his tenure as Peter Stone. As for whether his "Chicago" and "SVU" character will ever return, Winchester has not addressed, but his departing comments on Twitter in 2019 sounded pretty conclusive: "Sadly for me, Peter [S]tone and his 'the facts don't care about you're feelings' attitude will not be returning. A huge tip of the hat to my amazing fans and not so big of fans. You ALL make me work harder. Thank you! See you on the next adventure."