Yellowstone Cast Confirms That Ryan Bingham Brings Something Special To The Set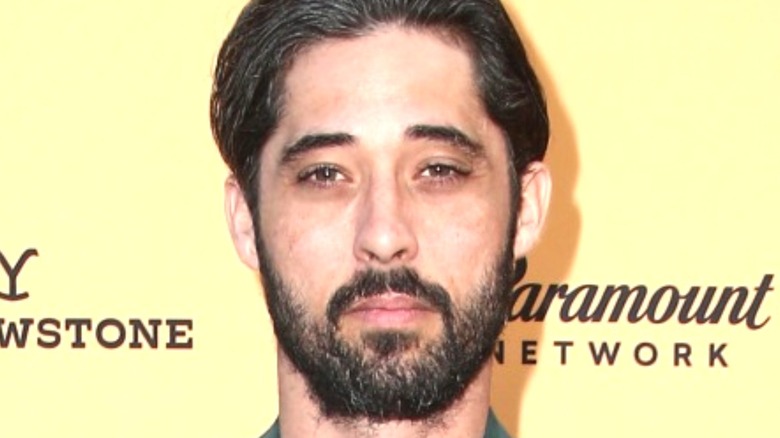 Tommaso Boddi/Getty
Over the past four seasons, Grammy Award-winning country artist Ryan Bingham has been a welcomed mainstay in Paramount's "Yellowstone," with both fans, producers, and castmates publicly singing his praises (via Los Angeles Times). But there's a lot that people don't know about the music star and what he's done behind the scenes that makes him even more of an asset to Taylor Sheridan's Western drama.
Sporting a guitar and criminal past, Bingham's ex-con character Walker is currently slated to show up again in "Yellowstone" Season 5, though the specifics and circumstances surrounding his appearance are ultimately unclear. Sheridan had previously told Bingham that he would keep giving the singer-songwriter cameos under one very important condition. "If you do good, I'll keep you in there," Sheridan said, according to Bingham (via Wide Open Country). "And if you suck we'll just kill you off."
While it's obviously Bingham's acting skills that keep Sheridan coming back for more, you can also look at what the New Mexico native and former bull rider has done on the set of "Yellowstone" — in between takes — that has also made him cherished by his castmates and peers.
Ryan Bingham has no ego, according to castmates
According to his castmates, Ryan Bingham is someone who is not only super easy to work with on camera, but he's also a true joy to be around when he's on set with his constant crooning and laid-back attitude.
"He's just so chill," actor Ian Bohen, who plays Ryan, explained in a "Yellowstone" featurette. "He doesn't pull a phone out, he pulls out a guitar and he'll just get off in his own world, and everyone stops what they're doing... and just listens to him," Bohen said. "It's a dream. Like our own private concert in our bunkhouse."
Actors Jefferson White and Denim Richards, who play Jimmy Hurdstrom and Colby, respectively, described Bingham as a real cowboy who has no ego and refuses to show off, despite having incredible roping and riding skills. "He would never tell you about it," Richards explained. "He just blends... He blends so effortlessly... And to come in with no ego, and just be a part of [the cast]... It's been a tremendous blessing to have him a part of the project. He's awesome." 
Season 5 of "Yellowstone" is expected to air sometime this fall, with production reportedly set to begin in May (via Variety). Executive producer David Glasser, who is a big fan of Bingham's, has said that viewers can expect a lot of "incredible ideas" from showrunner Taylor Sheridan to be on display in the next chapter.