The Award-Winning Song You Didn't Know Yellowstone's Ryan Bingham Created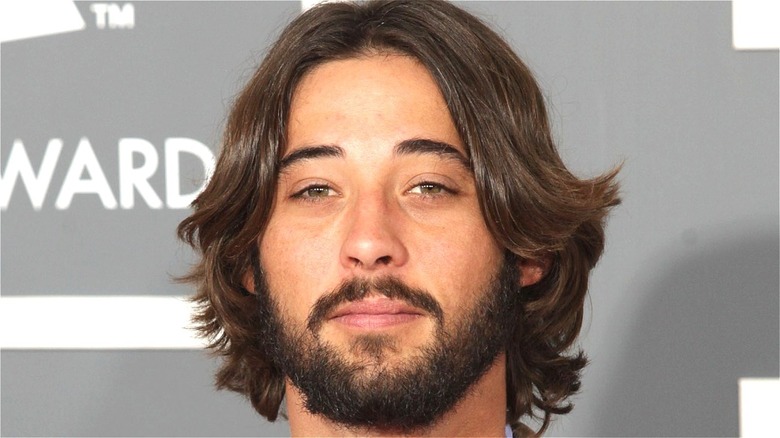 DFree/Shutterstock
Ryan Bingham isn't new to either the world of music or the western way of life. Long before he was making music, he was riding bulls and performing in rodeos (via Wide Open Country). So the fact that he now has a role in "Yellowstone," a show about ranching, doesn't seem that surprising, given his trajectory in life.
"I knew the guy that's directed and written the show, Taylor Sheridan, from a few years back," he said in an interview with Repeat Replay. "When 'Yellowstone' came about, he initially just contacted me about writing some songs for the show. Once we met and hung out a bit, he found out that I used to rodeo and grew up ranching... He said, 'Man, I got to get you in the show if you can do all that stuff." 
For many people that are more familiar with Bingham as the character Walker on "Yellowstone" than they are with him as a singer and songwriter, it was pleasantly surprising hearing him play "Take it Easy Mama" for Colby (Denim Richards) and Teeter (Jennifer Landon). In Season 4, when Beth (Kelly Reilly) asks Walker to play her a sad song, he obliges by playing "Hallelujah" to her.
A search of the "Yellowstone" music catalog will show that several of Bingham's songs have played during the show's four seasons, and Bingham himself has won awards for one of his tunes. 
Ryan Bingham has won an Oscar, Golden Globe, and Grammy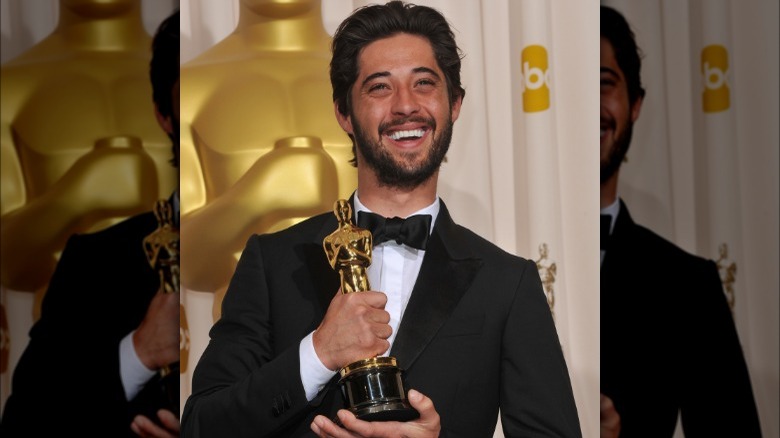 Featureflash Photo Agency/Shutterstock
Ryan Bingham's music career began to take off after his debut album "Mescalito" was released in 2007, with the songs "Southside of Heaven" and "Bread & Water" proving to be very popular commercially. A few years later, he wrote his award-winning song "The Weary Kind" for the movie "Crazy Heart." The song won an Oscar for Best Achievement in Music Written for Motion Pictures, and also a Grammy for Best Song (per The LA Times).
After his success with "The Weary Kind," Bingham began getting more requests for soundtracks. According to The Hollywood Reporter, in 2013 he wrote "Until I'm One with You," which became the theme song for the series "The Bridge." Later that year, he wrote "For Anyone's Sake" for the film "Joe." In 2014, Bingham also wrote the title track for the independent film "A Country Called Home." 
Bingham specified that he loves the freedom Taylor Sheridan gives him on the set of "Yellowstone." In an interview with the Yellowstone Official Podcast about what it's like making music for the show, Bingham said, "I'd get on set and it would sink in the reality of what's going on and the mood of what your guys' characters are going through and what I'm feeling right now. And I could take that to Taylor and say, 'You know, what do you think about this?' I think that makes it a little more fun, a bit more creative, you know, like you can at least try it."