Heath Ledger's Career Left Him With A Massive Net Worth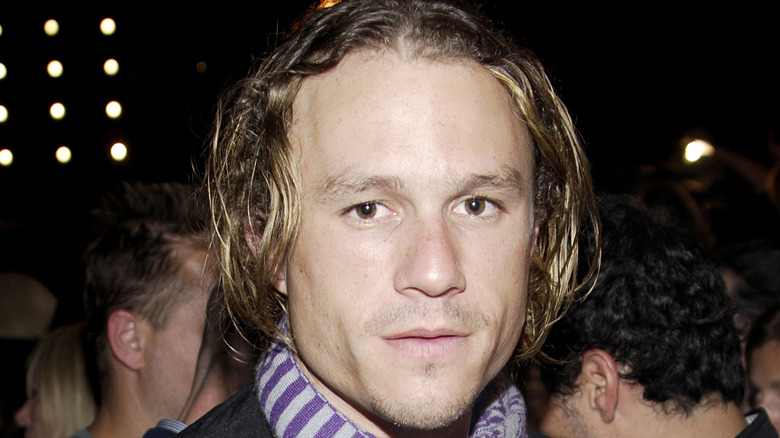 Kirstin Sinclair/Getty Images
The career of the late and great Heath Ledger is filled with blockbuster movies, even though he passed at the young age of 28. The Australian-born actor broke into the entertainment industry in 1992 with a small role in "Clowning Around," moving quickly into Australian television with the series "Sweat" and "Ship to Shore." However, as most fans who grew up in the 1990s know, Ledger truly had his breakout part in "10 Things I Hate About You" as Patrick Verona. Almost overnight Ledger became a heartthrob for many fans, and he would start to rapidly grab lead movie roles moving into the early 2000s (via IMDb).
Beginning with films like "The Patriot" and "A Knight's Tale," Ledger was on a roll. He would start to show his range as a performer with serious dramas like "Brokeback Mountain" alongside Jake Gyllenhaal in 2005, receiving the recognition of The Academy with his first nomination for best performance by an actor in a leading role for his character of Ennis Del Mar. Three years later, he would appear in his most recognized performance ever before his passing — The Joker in Christopher Nolan's "The Dark Knight."
Ledger would win an Oscar for his role as The Joker posthumously, along with a BAFTA, solidifying himself as an actor who gave what is arguably one of the best performances of all time. Even at 28, Ledger had been a busy man with plenty of big projects to his name, likely leading to a decent amount of compensation. Here's what we know about the net worth of Ledger at the time of his death.
Heath Ledger's career left him with about $20 million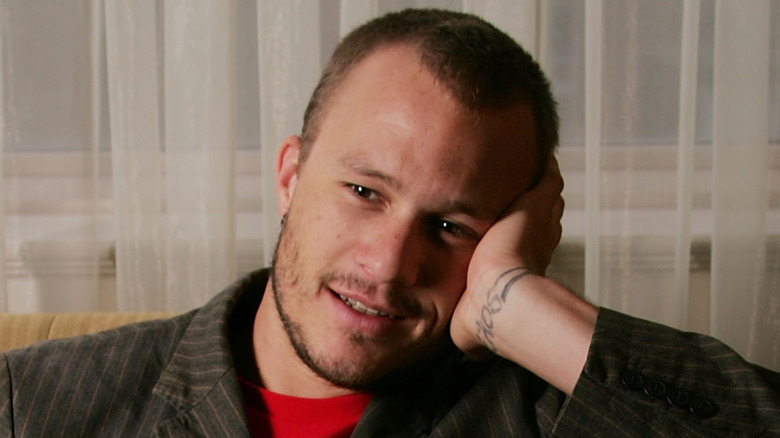 Carlo Allegri/Getty Images
After only 16 years in the entertainment industry and only 23 acting credits to his name, it is estimated that Heath Ledger had about a $20-million-dollar net worth at the time of his passing (via Celebrity Net Worth). According to recorded information, the total was about $16 million in Australian currency, translating with inflation to roughly $20 million in United States dollars. Of course, the additional compensation and royalties that Ledger would have received from "The Dark Knight" would likely increase this total considerably. Having this kind of net worth at what seemed to be the beginning of Ledger's career definitely showed promise for what was to come, though that potential was sadly never realized.
Ledger certainly left behind a legacy of not only family and those who loved him, but a career that impacted many people — including his co-stars. In a recent interview with Vanity Fair exploring his career, Jake Gyllenhaal noted his respect for Ledger during their time filming "Brokeback Mountain" and the way he held himself during interviews and press during comments and controversy about the film. "The Dark Knight" co-star Aaron Eckhart also voiced how much the cast loved watching him work (via Entertainment Tonight). Clearly, the net worth that Ledger had at the time of his death is reflective of not only his ability as an actor but the way he was able to connect with audiences.