The Credence Detail That Has Fantastic Beasts 3 Fans Scratching Their Heads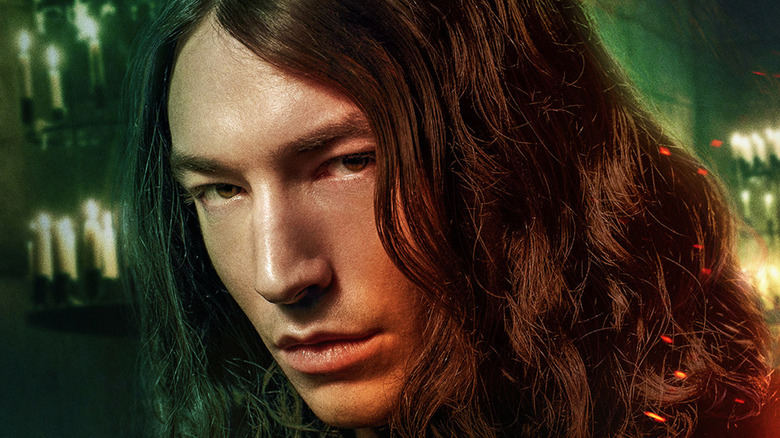 Warner Bros. Pictures
Contains spoilers for "Fantastic Beasts: The Secrets of Dumbledore."
Newt Scamander (Eddie Redmayne) is back again for another adventure through the Wizarding World in "Fantastic Beasts: The Secrets of Dumbledore" as he works to stop Gellert Grindelwald (Mads Mikkelsen) from starting a violent war against the muggles. The film also follows Albus Dumbledore (Jude Law) who still grapples with his feelings for the dark wizard — as they were in love years before the film picks up. Unfortunately, in recent news, Warner Bros. has edited out the few minor references to their relationship for the Chinese release of the film so that it can get past the country's notoriously strict censorship laws.
But the complicated connection between Dumbledore and Grindelwald is the reason why the Hogwarts headmaster assembles a talented team of witches and wizards to stop the villain's plans. However, Grindelwald has plenty of loyal followers, especially since he's found a way to appeal to the global wizarding community — although he still relies on an inner circle of confidants, including Credence Barebone (Ezra Miller). The misguided young wizard first appears in 2016's "Fantastic Beasts and Where to Find Them," which reveals that he develops a parasitic entity called an Obscurus, thanks to the unstable magic within him.
Credence's story in the sequel is all about finding his place in the world, while also questioning whether he really wants to be allied with Grindelwald. But there's one detail about Credence that doesn't make sense.
How do Credence and Aberforth start talking?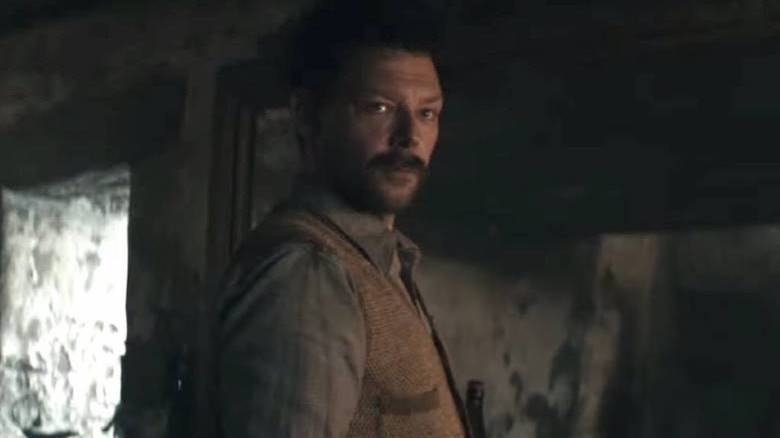 Warner Bros. Pictures
One of the big reveals in "Fantastic Beasts: The Secrets of Dumbledore" is that Credence Barebone is actually the long-lost son of Aberforth Dumbledore (Richard Coyle) from a brief fling with a girl from Godric's Hollow. The unnamed girl and her child were sent away from the Hollow — although the film doesn't explain why — but the important thing is that Aberforth doesn't know Credence is his son until Albus tells him one night in the Hogs Head Inn. But the mystifying part of it is that Aberforth and Credence have already been sending messages to one another via magical mirrors.
If Aberforth had no idea that Credence was his son, why was he talking to him through mirrors? Sure, Credence might've made a point of revealing who he technically is to Aberforth, but then the bartender probably wouldn't have been as shocked as he is during the dramatic conversation with his brother. It's clear the mirror subplot is just used to keep audiences guessing the reason behind the pen-pals, but it doesn't explain how the dialogue started.
Fans online are infuriated by the plot hole, as @kalmarileikki tweeted, "how did the mirror messaging start in the first place?" Meanwhile, @wheretty added, "I just want to know what is going on with Aberforth's mirror and how Albus knew who he was talking to."
Ultimately, Aberforth saves Credence, embraces the young wizard as his son, and presumably takes him back home to Hogsmeade — so at least there's a happy ending to all this confusion.