What Has Jon Seda Been Doing Since Leaving Chicago P.D.?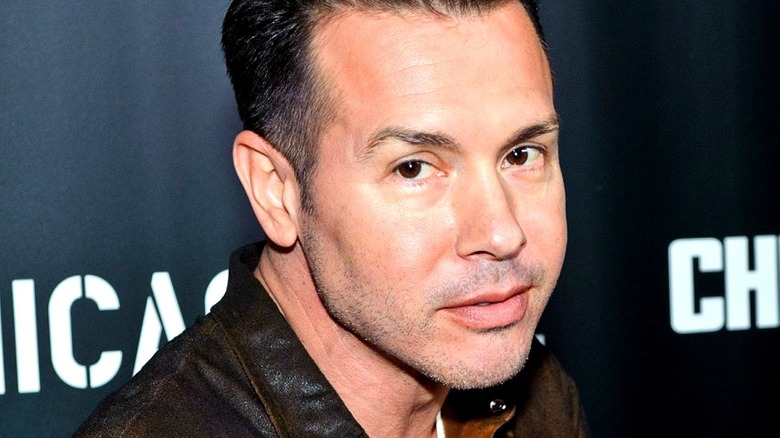 Timothy Hiatt/Getty
After appearing in 15 episodes of "Chicago Fire" as detective Antonio Dawson, Jon Ceda helped launch the Chicago One franchise's police department-based spin-off when "Chicago P.D." first aired in January of 2014. In well over 100 episodes and for six full seasons, Ceda portrayed the flawed and dynamic detective, who was second-in-command only to Jason Beghe's Hank Voight. 
When the actor left the series in 2019, it was amidst a minor franchise exodus that included actors Norma Kuhling and Colin Donnell, and reported in Deadline as the result of, essentially, creative differences. Fans of the actor and his character were naturally disappointed, particularly since his disappearance from the storyline occurred off-screen. "I never did get why they sacrificed his character," wrote a user on the series' subreddit, adding "Seda's a really good actor and Antonio's character certainly could have expanded into a broader role somewhere. More crap writing." 
His departure from the popular NBC procedural may have left many scratching their heads, but as it turns out, fans of the actor didn't have to wait long to watch Ceda take on a whole new role in a whole new (and very different) series on the same network. 
Jon Ceda is now starring in NBC's La Brea
Ceda joined the cast of NBC's "La Brea" in its pilot episode, and will be returning for the rumored (though not confirmed) Fall 2022 premiere of Season 2 (via TV Line). As the actor revealed in an interview with New York Live, his character Sam Valez is a doctor with a military background who, along with his daughter Riley (Veronica St. Clair), falls prey to the series' central mystery.
Season 1 of creator David Applebaum's "Lost"-like, strangers-trapped-in-a-strange-place series debuted in September of 2021, and garnered enough of a following to have its second season green-lit after airing just seven episodes (via Variety). The premise of "La Brea" is at once surreal and oddly believable given the part the (very real) La Brea Tar Pits play in its plot and inciting incident. In Season 1, a giant sink hole opens up beneath the ice age excavation site, plummeting hundreds of people into a primeval world. In other words, it's not unlike the premise of the 1974 film and hit 90s kids' show, "Land of the Lost," but exponentially more menacing and less family-friendly. 
Season 1 revolved largely around its central protagonists' (the Harris family's) attempts to reunite after being separated during the disaster, but Season 2 will continue to focus on a series of other characters as well, Ceda's Valez among them. In his New York Live interview, the actor said the show was, at its heart, largely character driven, and "a really great drama amidst the action and adventure."