The Real Reason Jon Seda Left Chicago P.D. After Season 6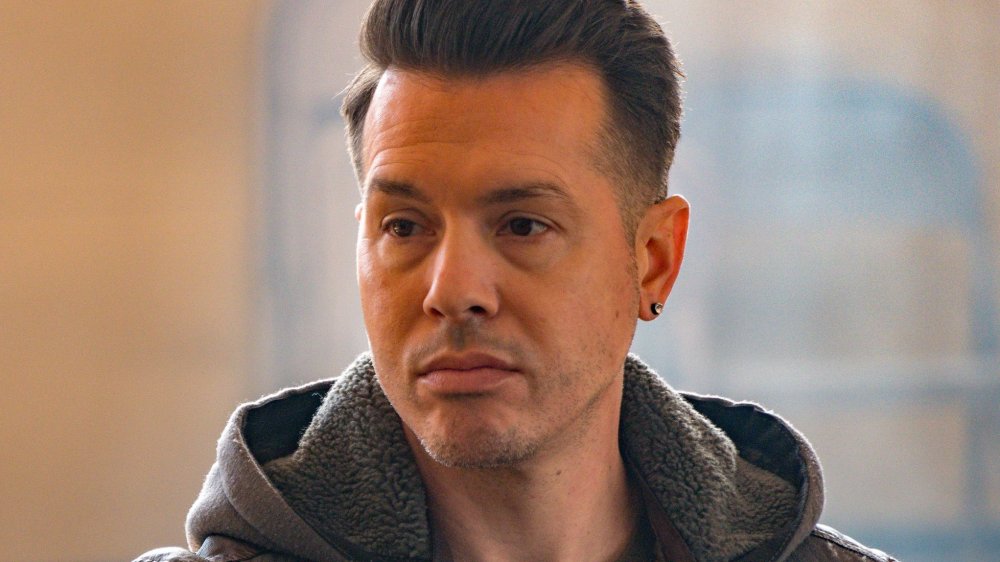 In April 2019, it was announced that Jon Seda, who portrayed Detective Antonio Dawson across much of the One Chicago franchise on NBC, would be departing from Chicago P.D. after season 6. The news came as an abrupt blow to fans who had been following his character's progress for years, and Seda's eventual exit from Chicago P.D. coincided with two other major departures from the franchise: Colin Donnell and Norma Kuhling, who played doctors Connor Rhodes and Ava Bekker on Chicago Med. 
Where Chicago Med's Rhodes and Bekker were surrounded by superiors, Chicago P.D.'s Detective Dawson was second only to Detective Sergeant Harry Voight (Jason Beghe) — meaning there was a huge chance Seda's departure would leave an irreparable hole in the series' narrative. (After all, Dawson and Voight's professional-slash-philosophical conflict as good cop and bad cop was a major emotional underpinning on the show.) But if the departure of such a major personality was announced before production on the next season even began, what could have happened behind the scenes to bring it about? Here's the real reason Jon Seda left Chicago P.D.
Confused priorities behind the scenes of Chicago P.D.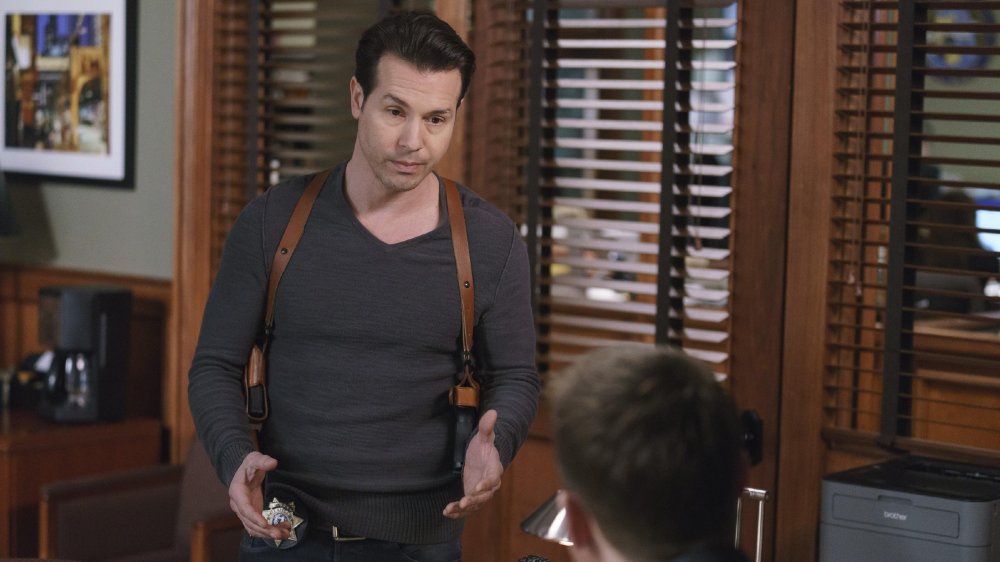 The simple answer for why Jon Seda exited Chicago P.D. is a time-honored euphemism: creative differences. At the time word of Seda's impending exit went public, sources close to Deadline indicated that the reason for it stemmed "from creative reasons related to the character's story evolution." The outlet also reported that Chicago P.D. producers, whom Seda was said to have a strong working relationship with, felt that Detective Dawson "had been played out," which ultimately led to his series exit. 
Though Seda was "well liked" by producers and seemed level-headed when addressing the news of his Chicago P.D. departure – calling his time as Detective Dawson "an honor" and not appearing to regret leaving the show – it feels unfair that he had to walk away from the series immediately after showrunners wrote in an addiction relapse for his character. (We'll get back to that later.)
That said, the possibility remains for Seda to reprise his role at an unspecified point in the future. Chicago P.D. showrunner Rick Eid told CinemaBlend following Seda's departure, "I think the door's always open for someone like Jon. Everybody here loves him, thinks he's a great actor. Of course." Oddly enough, the series' creative team even attempted to wrangle Seda for the first episode of Chicago P.D. season 7. 
So, let's get this straight: The Chicago P.D. crew went through the whole process of announcing that Seda was done, the actor gave his heartfelt goodbye, the producers went to what sounds like significant trouble to get him back for an episode (a thing that could have been decided during the last contract negotiation as a last hurrah before writing him off), then said that it's totally cool if he wants to come back? Those are some seriously mixed messages. It's generally considered polite practice to rhetorically permit the possibility that a character might return in non-committal public statements, but in this case, the producers and/or the network come off as very confused in dropping a main star and then suddenly scrambling to bring him back just before filming actually starts.
Did Chicago P.D. want to avoid "the clown car" problem?
Pascal Le Segretain/Getty Images
While have some information about Seda's Chicago P.D. departure (and NBC's indecipherable intent behind it), we're still left asking ourselves what really happened. Here's where that whole relapse chestnut comes into play.
At the end of the sixth season of Chicago P.D., the plot revisited Detective Dawson's continuing struggle with prescription opioids by having him relapse. To make matters worse, the show then let that particular thread go off into the wild blue yonder at the end of the season without so much as a whisper beyond Dawson leaving his shield behind for his partner Adam Ruzek (Patrick Flueger) to find. 
When Chicago P.D. season 7 premiered, Detective Sergeant Voight basically explained to everyone that Detective Dawson (who never appears on the premiere despite producers' reported attempt to get Seda back) was totally fine — he just went through a short rehab stint, then decided to resign and return to his home in Puerto Rico. 
It's a little weird to set all that up at the end of Chicago P.D. season 6 when Seda wasn't going to reprise his role on season 7. Everything about the start of the story arc screamed "cliffhanger to be explored on the subsequent season," but instead, it ended up being hastily written around and abandoned without a proper sendoff for an exceedingly popular central character. Though network television has often shied in the face of portraying drug addiction and relapses in detail, bringing it in just to skip over it and kick Seda out is, at best, a half measure.
As mentioned, the original Deadline article confirming Seda's departure suggests that showrunners believed his role had been played out, though that's still supposition as of this writing. Rehab then became the excuse to shuffle Detective Dawson off — potentially to make room for others on Chicago P.D. like Lisseth Chavez's Vanessa Rojas. All characters can, should, and usually do have their time on a series end as the showrunners see appropriate (and most end up avoiding a dead career after leaving their hit show), but to this day Seda's exit feels a little callous considering the context.
Several characters have left the One Chicago franchise on NBC, and one in particular had a fate eerily similar to what happened to Seda's Detective Dawson: Charlie Barnett's Peter Mills was written off Chicago Fire purely in the interest of cycling in new talent to keep the show fresh. Former executive producer Matt Olmstead explained to The Hollywood Reporter after Barnett left the program, "The hardest part of the job is when you feel it's the right time to make cast changes. It was solely based on bringing in new people for new stories. Otherwise it turns into a clown car."
Barnett's Peter still received an on-screen sendoff on Chicago Fire, however, so the narrative hand-waving and wishy-washiness of trying to hire Seda back for Chicago P.D. is pretty baffling, and suggests that perhaps showrunners' trigger fingers were a bit too twitchy in ushering him away. Olmstead departed his position as executive producer for all the franchise shows in 2017, but that storytelling strategy could very well be living on beyond him. 
Irrespective of any question that perhaps production really dropped the ball on this one, it's fair to remember that Seda spent some time pinballing around several of the show's franchises, leaving and returning before. On top of that, Monica Raymond returned to Chicago Fire in her role as Seda's on-screen sister, so it's not completely impossible for Seda to come back — if he so chooses. After Seda was rather unceremoniously dropped from Chicago P.D., the shoe's on the other foot now.