Where La Brea Was Actually Filmed Might Surprise You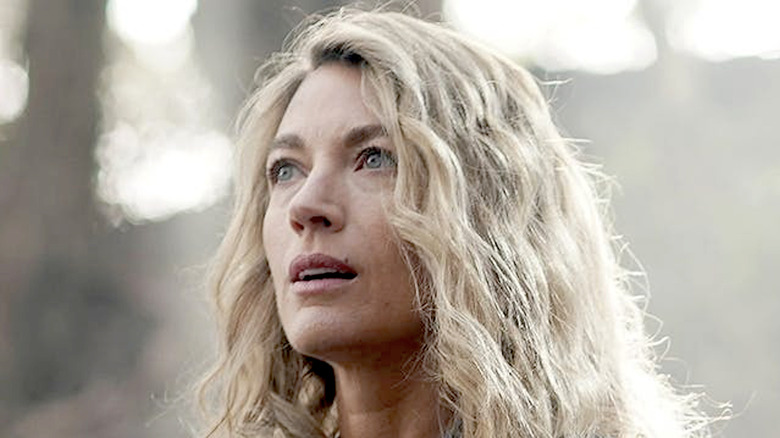 NBC
With the arrival of fall comes plenty of new television shows, and one of the most exciting is NBC's new series "La Brea." The show is set in present day Los Angeles, California, where a massive sinkhole suddenly opens up right where the La Brea Tar Pits are located in the middle of the city. The incident leads hundreds of people to fall into the hole, but instead of just sunken earth, the survivors find a strange new world there. 
"La Brea" stars Natalie Zea as Eve Harris, a mother who falls into the sinkhole with her son, Josh (Jack Martin). Meanwhile, on the surface Eve's estranged husband Gavin Harris, played by Eoin Macken, starts having visions of a prehistoric world as he tries to rescue his family, with his daughter Izzy (Zyra Gorecki) at his side. The new series also stars Chiké Okonkwo, Jon Seda, Karina Logue and more, and it premiered its first episode on September 28, 2021. "La Brea" Season 1 will follow the people above as they work to save those in the sinkhole, while the people below band together to survive a mysterious primeval land.  
But was all of "La Brea" Season 1 filmed in Los Angeles, California, where the show is set? The answer might surprise you. 
Most of La Brea was filmed in Australia, not Los Angeles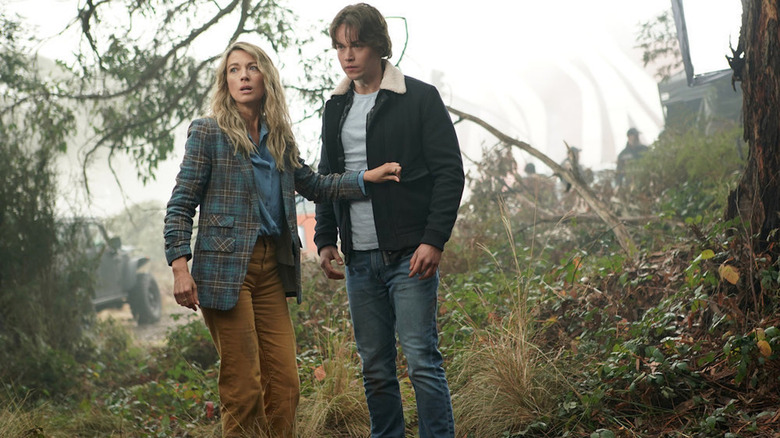 NBC
According to NME, the pilot episode of "La Brea" filmed in Los Angeles, as expected, but once a full season was greenlit by NBC, the production moved all the way to Australia. The country currently offers quite the incentive program encouraging productions to shoot there, with the production of "La Brea" securing "$9.66 million in funding from the federal government's Location Incentive program, as well as funding from the Victorian government's $33.8 million screen industry package." Because of this, NBC used Melbourne as a stand-in for Los Angeles, with the rest of the show being filmed in various locations throughout Victoria. NME also stated that the upcoming "Furiosa" movie, starring Anya Taylor-Joy in the title role, would be filming in New South Wales, also taking full advantage of the offered funds. 
The Cinemaholic explored filming locations for the sci-fi series in more detail, stating that filming occurred at Coburg High School in Melbourne, as well as on campus of the University of Melbourne. Scenes were also reportedly filmed in the suburbs of "Kew, Clayton, Sneddon, Pascoe Vale, Port Melbourne, and Essendon Fields." As for important exterior shots, the production of "La Brea" used Rye, Australia, a seaside town in Greater Melbourne, along with Mount Macedon, likely using both the town and the mountain that it's named after for significant scenes in Season 1. For shots that needed a sound stage, "La Brea" used Docklands Studios, which has hosted many major productions over the years.