The Other Disney Character You Forgot Gilbert Gottfried Voiced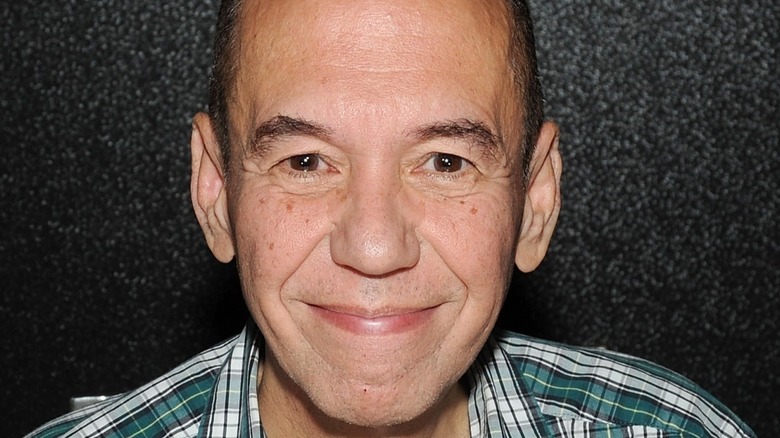 Bobby Bank/Getty
The late Gilbert Gottfried was a comedic legend who worked tirelessly for the better part of four decades. His fearless comedy was aided by one of the most recognizable voices in the entertainment industry. He is also well known for his work as the Aflac duck and, of course, as a very popular sidekick to a Disney villain. But did you know he voiced more than one Disney animated character?
In 1992's "Aladdin," the lovable street rat and titular hero Aladdin (Scott Weinger) is pitted against the evil forces — that'd be Jafar (Jonathan Freeman) — looking to steal the throne of Agrabah from the Sultan (Douglas Seale). After a chance meeting outside the palace walls, Aladdin falls for the Sultan's daughter, Princess Jasmine (Linda Larkin). Willing to do anything to change his fortunes and make himself worthy of a princess, he agrees to do a job for the evil Jafar. After Jafar betrays him, Aladdin, aided by the powerful Genie (Robin Williams), stops Jafar's evil plot and saves Agrabah, helping those around him see him as more than a street rat.
Of all the fun characters present in the film, one of the most entertaining and memorable is Jafar's loyal henchman, the bitter and hot-tempered Iago, voiced by Gottfried. He appeared as the angry parrot in more than 25 projects from 1992 until his last Disney project, the video game "Disney Dailies – What's Up?" But what you may not know is Gottfried showed up as a villain in another Disney project a few years after "Aladdin."
He voiced Clion in the Hercules TV series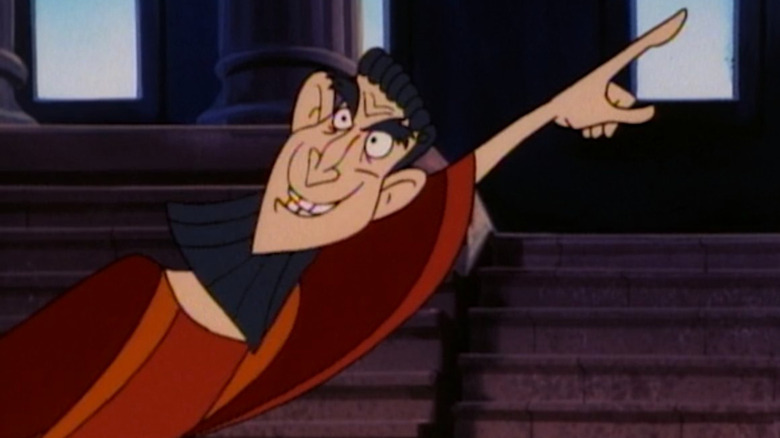 Disney Television Animation
A year after Disney found success with its 1997 animated hit "Hercules," the House of Mouse decided to cash in by greenlighting a spin-off series focused on the hero's early years of training to become a demigod. So, basically, Disney turned the three-minute training montage in the feature-length film into (a short-lived) animated series of 65 episodes full of nostalgic '90s voice work gold.
Gottfried appeared in Season 1, Episode 4, "Hercules and the Assassin." He voiced the character, Clion, a minion of Ares bent on murdering the leader of Athens so he can take his former opponent's place. Clion manages to get Philoctetes (Robert Costanzo, replacing Danny DeVito) framed for the attempt before Hercules brings him down. The episode also features Jennifer Jason Leigh as an Amazon named Tempest.
"Hercules" brings back some familiar voices for its voice cast. Tate Donovan reprises his role as the hero, James Woods shows up as Hades, and Hades' underworld minions Pain (Bobcat Goldthwait) and Panic (Matt Frewer) show up, too. David Keith even returns as Apollo for three episodes. The rest of the cast is a "who's who" of '90s personalities who slide in for an episode or two. According to the "Hercules" IMDb page, the supporting voice cast includes guest stars Richard Simmons, Lisa Kudrow, William Shatner, Vince Vaughn, Jennifer Aniston, Will Ferrell, and Sarah Michelle Gellar.
Disney never shied away from bringing the biggest names in the industry to voice their characters, and Gottfried proved to be one of those names — twice.