The Staggering Number Of Times Gilbert Gottfried Actually Voiced Aladdin's Iago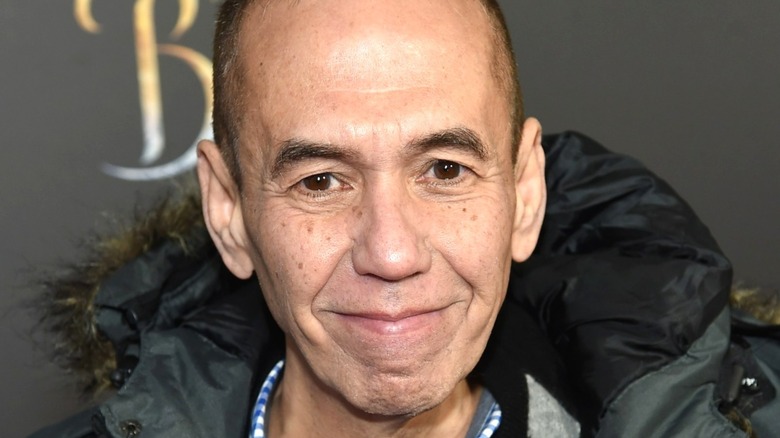 Jamie Mccarthy/Getty Images
On April 12, 2022, the world lost one of the most recognizable and celebrated comedians to ever grace the pop culture scene. Gilbert Gottfried had died at the age of 67, as revealed by his family in a loving Twitter tribute. Gottfried's friend and publicist Glenn Schwartz noted to NBC that the late actor had been diagnosed with Recurrent Ventricular Tachycardia due to Myotonic Dystrophy type II, which led to his unexpected demise. Names from across the entertainment world have come together to pay tribute to the comedy legend, alongside his innumerable fans around the world.
Though many remember him for his hilarious stand-up comedy work, there's no denying that his acting went an equally long way in making Gilbert Gottfried a household name. His career dates back to the 1980s, and thanks to his comedic timing and one-of-a-kind voice, it should come as no surprise that he quickly rose to the top of the Hollywood heap. In fact, by the early 1990s, he would take on what arguably remains his most widely known role of all time: Iago the parrot from the Disney animated classic, "Aladdin." Though the part wasn't huge, Gottfried's performance is no less a highlight of the film.
Gilbert Gottfried's first crack at Iago in the 1992 film likely stands as the one you remember most, but you'd be shocked to know that it's far from the only time he provided the voice for Jafar's feathered sidekick.
Gottfried portrayed Iago dozens of times over the years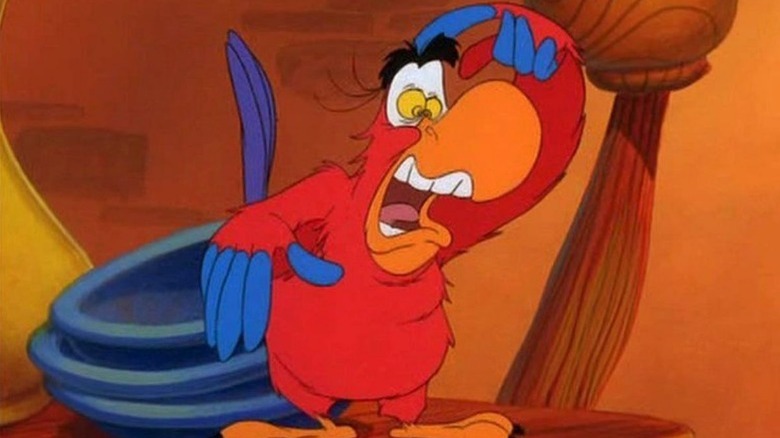 Disney
Little did anyone realize that when "Aladdin" hit the big screen in 1992, we'd be in for decades of Gilbert Gottfried Iago performances across all forms of media. When it comes to movies, he voiced the parrot for both of the direct-to-video "Aladdin" sequels, "Aladdin 2: The Return of Jafar" and "Aladdin and the King of Thieves," as well as four of the "Aladdin's Arabian Adventures" short films. Gottfried also reprised the role for a handful of video shorts, including "The Greatest Treasure," "True Hearts," "Magic and Mystery," and "Jasmine's Wish."
Jumping to the small screen, Gilbert Gottfried's Iago popped up in the "Aladdin on Ice" TV movie in addition to 83 episodes of the "Aladdin" TV series and seven episodes of "House of Mouse." He has also taken on numerous video game projects beginning with "Aladdin Activity Center" from 1994, which paved the way for him to provide dialogue for a whopping five "Kingdom Hearts" titles, "Arcade Frenzy," "Disney's Math Quest with Aladdin," "Aladdin in Nasira's Revenge," "Aladdin's Magic Carpet Adventure," and "Sorcerers of the Magic Kingdom."
Back in 2019, Gilbert Gottfried gave his final bow as Iago in "Disney Dailies – What's Up?" — landing him at a staggering 29 individual projects as the character. No matter how you slice it, that's an impressive accolade, and it just goes to show how irreplaceable of a talent Gottfried was. He will be sorely missed.