Evangeline Lilly's Ant-Man And The Wasp Costume Revealed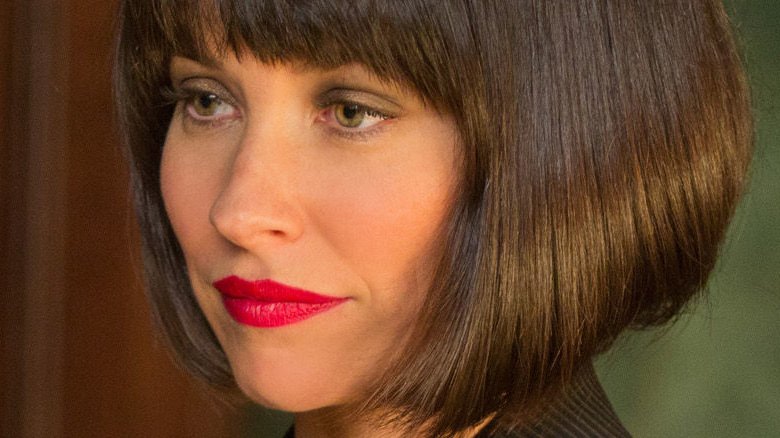 The Wasp is here to sting.
To celebrate the late comic book artist Jack Kirby's 100th birthday, actress Evangeline Lilly shared the very first photo of her costume for 2018's Ant-Man and the Wasp. Lilly stars as the titular Wasp (also known as Hope van Dyne) opposite Paul Rudd's Ant-Man (Scott Lang) for the Marvel sequel. 
"I am honoured to be on set today playing The Wasp on what would be Jack Kirby's 100th birthday," Lilly tweeted, captioning the photo of herself in the superhero suit, which you can view at the bottom of this article. Fans got a tiny tease of Lilly's Wasp costume toward the end of 2015's Ant-Man, but it certainly wasn't as full-on as the reveal Lilly made today. 
Kirby co-created the original Wasp, Janet van Dyne, with the help of Marvel legend Stan Lee back in 1963. Lilly plays Hope, the daughter of Janet van Dyne and the original Ant-Man, Hank Pym. The character of Hope wasn't created by Kirby or Lee, however; instead, writer Tom DeFalco and artist Ron Frenz thought her up in 1999. But, as with most things in the Marvel Cinematic Universe, her origins lead back to Kirby at the end of the day.  
During San Diego Comic-Con in July, Marvel revealed that Ant-Man and the Wasp would include the OG Wasp herself, set to be played by Michelle Pfieffer. Director Peyton Reed returns to the helmer's chair for the sequel, working from a script by Andrew Barrer (The Crisis of Being Dr. Adam Porter) and Gabriel Ferrari (Holidays) based off a story from Rudd and Adam McKay (Anchorman: The Legend of Ron Burgundy). Michael Douglas reprises his role as Hank Pym, promising that there will be some sort of chemistry between his character and Pfeiffer's. Hannibal alum Laurence Fishburne joins the glimmering cast as Bill Foster, who worked as a scientist opposite Hank in the comic series. Later on, Foster transformed into a shape-shifting, size-altering superhero himself, taking on two different personas: Black Goliath and Giant-Man. 
Other actors rounding out the Ant-Man and the Wasp crew are Judy Greer as Maggie Lang, Scott's ex-wife; Michael Pena as Scott's former cellmate Luis; Walton Goggins (Justified) as Sonny Burch, the chairman of the weapons firm linked to Iron Man villain Obadiah Stane (Jeff Bridges); Randall Park (Fresh Off the Boat) as secret agent Jimmy Woo; and Hannah John-Kamen (Killjoys) as the anti-hero the Ghost, who is originally a male character in the Ant-Man comics lore.
Ant-Man and the Wasp is set to open July 6, 2018, just two months after Avengers: Infinity War. As we wait for the sequel, find out what really went on behind the scenes of the original movie.