What Kevin Costner Really Thinks About The Yellowstone Spin-Offs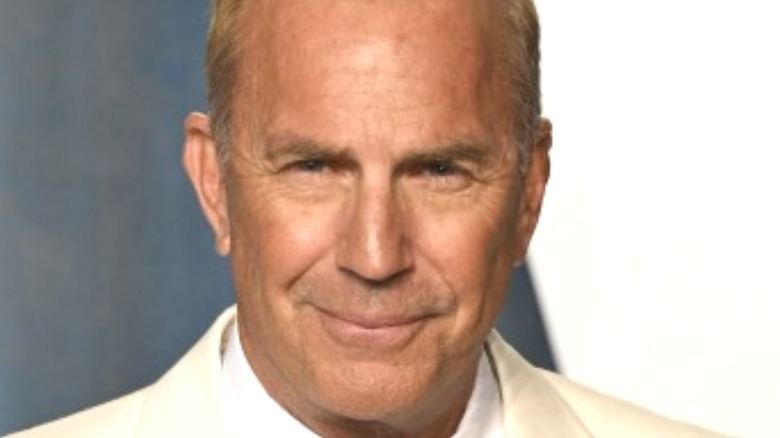 Karwai Tang/Getty
Kevin Costner is an exceptionally famous actor thanks to career-highlight roles in "Waterworld," "The Postman," "Field of Dreams," and "Dances With Wolves." But these days, the Oscar winner is best known as the ruthless yet stoic patriarch John Dutton on the mega-smash hit television series "Yellowstone." John does whatever it takes to keep his land and his family safe, and he has no problem threatening those who dare infringe on either of those personal interests with violence or subterfuge. Costner's performance is just one of the many reasons the Paramount Network show has been well received by both fans and critics alike, with the show hovering around an 84% audience score and an 82% critic score on Rotten Tomatoes across all seasons. 
After four seasons, the runaway success of "Yellowstone" has led to the inescapable feeling that a television franchise was in the cards for series co-creator Taylor Sheridan and Paramount, especially because the show pulls in viewership numbers not seen since the respective heydays of "The Walking Dead" and "Game of Thrones" (via The Guardian). The first spin-off, "1883," debuted in December 2021 on Paramount+. The series follows an earlier generation of the Duttons as they make their way out west and get their start in Montana. After "1883" wrapped in February 2022, it was announced that at least two more spin-off shows were in the works — "1932" and "6666" — and would be set in the same fictional universe as "Yellowstone."
With such immense popularity surrounding "Yellowstone," how does the legendary Costner feel about the show he currently headlines leading to so many spin-offs?
Costner thinks there will be even more Yellowstone spin-off shows
Although the character of John Dutton only appears on "Yellowstone" right now, his direct forebears are front and center in "1883," and the character work in that show lays the foundations for what will eventually come to pass. In a March interview with Extra (via YouTube), Kevin Costner was asked about any more potential spin-offs besides the ones already announced or released, to which the actor replied, "I have no doubt we'll see more spin-offs. I didn't even know about the spin-offs that were coming. I just kinda do my thing, hit my marks, and go, 'Wow, this thing is really going well.'"
Judging by these comments, it appears as if the humble Costner didn't even know about the other spin-offs that are in production and thinks that will be even more to add to the "Yellowstone" franchise. Besides "1932," which aims to fill in some of the time gaps between "1883" and the present day, and "6666," which is based on a famous historical ranch in Texas (via Parade), it seems like there is still way more stories to tell in the fictional ranching world — if Costner is to be believed. Either way, it will be interesting to see what the future has in store for "Yellowstone" and its extended television universe.