Yellowstone: 6666 - Will It Ever Happen?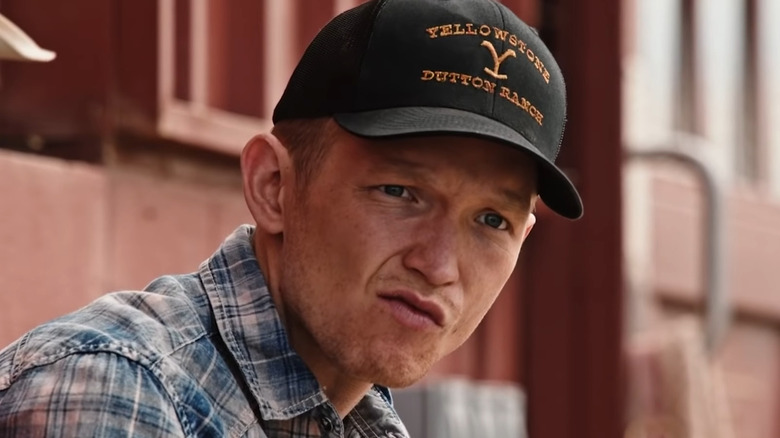 Paramount Network
Once upon a time, the Western was considered a dead genre. Then came "Yellowstone," the Taylor Sheridan drama revolving around the Duttons — a family of powerful Montana ranchers who'll do just about anything to defend their land. The show quickly skyrocketed in popularity, with Season 5 Part 1 becoming the second most-watched show on TV, beaten only by "NBC Sunday Night Football." And as the show's profile has grown, so has the "Yellowstone" empire, with the flagship series launching spinoff after spinoff.
Now, after traveling back in time with "Yellowstone" dramas "1883" and "1923," viewers are eagerly awaiting the arrival of yet another spinoff — "Yellowstone: 6666." The series promises a world of ornery mustangs, tough-as-leather cowboys, and Texas sweat and sun. The Lone Star ranch has already made a few appearances in "Yellowstone" proper, described by Rip Wheeler (Cole Hauser) as "where cowboying was invented." But as the years have gone by without a "6666" spinoff in sight, we're starting to wonder if we'll ever revisit that legendary ranch. So will the "Yellowstone" series happen or not? Read on to learn what we've found out.
Why isn't Yellowstone: 6666 happening yet?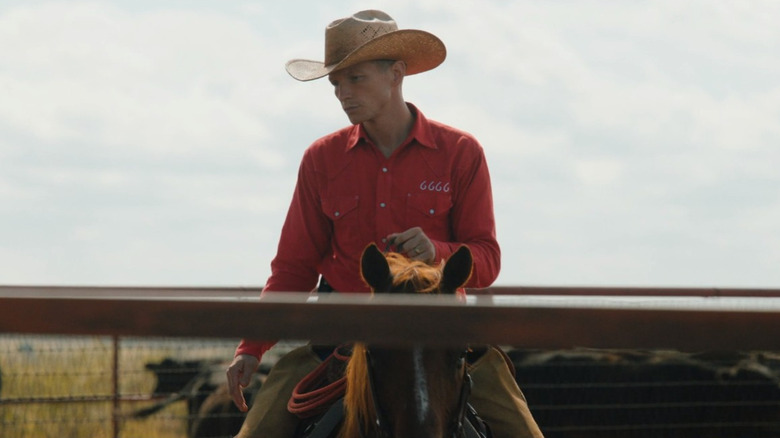 Paramount Network
"Yellowstone: 6666" was first announced in February 2021, and in May 2022, we learned that Paramount plans to air the series on their actual TV network before releasing episodes on their streaming service, Paramount+ (as opposed to dropping them directly on the streamer). However, it's been over a year since that last announcement, and we haven't heard anything about a "6666" cast, a showrunner, directors, or anything beyond a very general plot synopsis (more on that in a moment). So why is it taking so long for the series to mosey over to TV?
Well, there are probably several reasons for this — with the most notable being that creator Taylor Sheridan is the most overworked man in TV. Since "6666" was announced, Sheridan has overseen the release of six new shows: "Mayor of Kingstown," "1883," "Tulsa King," "1923," "Special Ops: Lioness," and "Lawmen: Bass Reeves." And that's not even counting the show that made him a TV staple: "Yellowstone" (which throws its own wrench into the works — but more on that in a bit). In other words, the man has a lot on his plate, and he famously doesn't like to delegate, for better or worse.
Crazier still, Sheridan has more shows to come, with the Billy Bob Thornton-starring "Land Man," a modern-day "Yellowstone" spinoff, and even more "Yellowstone" prequels. In short, Sheridan's schedule is pretty full, and if "6666" isn't on the forefront of his mind, it might be awhile before we get to see it ... if we ever do.
What could Yellowstone: 6666 explore?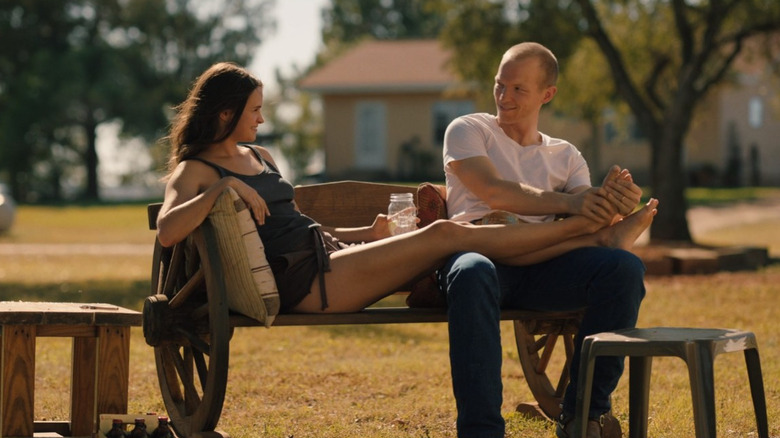 Paramount Network
The announcement of "Yellowstone: 6666" was accompanied with an official plot synopsis that reads, "Founded when Comanches still ruled West Texas, no ranch in America is more steeped in the history of the West than the 6666. Still operating as it did two centuries before, and encompassing an entire county, the 6666 has inspired a new scripted series where the rule of law and the laws of nature merge in a place where the most dangerous thing one does is the next thing. The 6666 is synonymous with the merciless endeavor to raise the finest horses and livestock in the world, and ultimately where world-class cowboys are born and made."
While that summary does capture the imagination, it's pretty darn vague. It doesn't even mention which characters might appear in the series. However, it stands to reason that Jimmy Hurdstrom could be a major player in the show. Portrayed by Jefferson White in "Yellowstone," Jimmy sustained some devastating injuries after breaking his word to John Dutton (Kevin Costner). Tired of Jimmy's antics, John sent him away to the 6666 Ranch (aka "the Four Sixes") where he could learn how to "be a man."
We see Jimmy arrive at the Texas ranch in Season 4's "Winning or Learning," and by the time we revisit him in Season 5's "A Knife and No Coin," he's definitely leveled up his cowboying abilities. Plus, it seems he's definitely matured, possibly thanks to his new relationship with vet tech Emily (Kathryn Kelly). Could "6666" follow their relationship as Jimmy continues to prove himself at the ranch? And could he soon have company from his fellow Montanans? "Yellowstone" Season 5 ended with half the cowboys — including Rip Wheeler — heading to Texas after an outbreak of brucellosis threatened to wipe out their herd. Could a spinoff focus on these characters adjusting to the Texas way of life?
Is the 6666 a real ranch?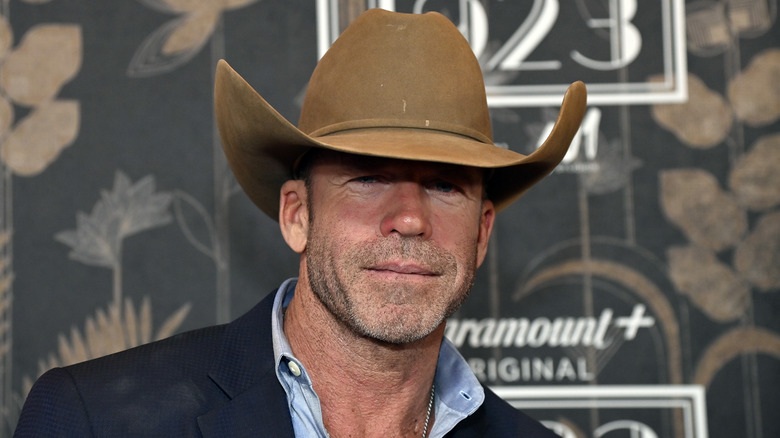 David Becker/Getty Images
While John Dutton's Yellowstone ranch is completely fictional, the Four Sixes is indeed a real place, located near the Texas Panhandle. In fact, Taylor Sheridan based "Yellowstone" on the famed Lone Star property — a ranch that was in the same family over a century. However, it eventually passed on to a new owner, with the huge estate going to Sheridan himself.
The showrunner extraordinaire purchased the ranch in 2021 for a whopping $350 million, getting 270,000 acres for all that cash. (As pointed out by Texas Monthly, that's almost two times bigger than the city of Chicago.) It's a huge investment but apparently worth it for Sheridan, who grew up idolizing the legend of the 6666. Now, his TV empire is all in service of keeping the place going, with Sheridan telling The Hollywood Reporter, "I do the shows for the ranch."
Of course, when a major TV showrunner owns a real Wild West property, you're bound to see that ranch show up on occasion. The 6666 scenes in "Yellowstone" were shot on the actual ranch, and after Sheridan acquired the place, he decided to shoot "1883" on his sprawling homestead. In other words, if Sheridan does wind up making a "6666" series, chances are almost guaranteed he'll be filming outside his own front door.