The CSI Series You Likely Forgot Featured Jeffrey Donovan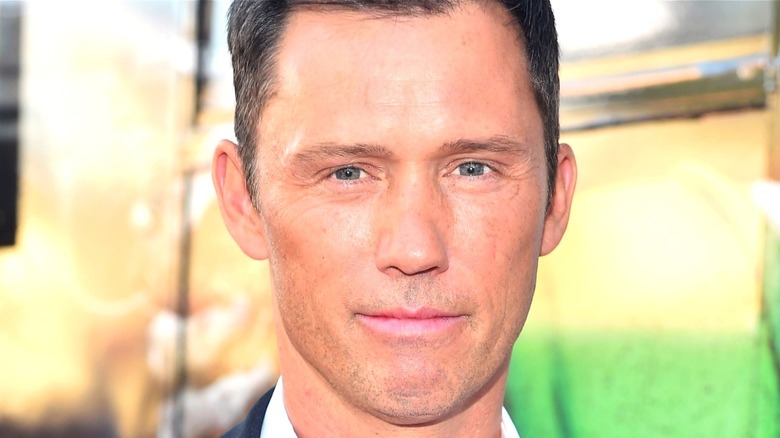 Alberto E. Rodriguez/Getty
When Jeffrey Donovan joined the cast of "Law & Order" for its long-awaited return to television for Season 21, it wasn't his first time on the series. In 1995, the actor played a character named Eddie Nicodos in a Season 6 episode about a corrupt judge titled "Jeopardy," and in 2007, he appeared in Season 17's "Good Faith" as a bigoted religious zealot named Jacob Reese.
By the time he slipped into the role of Detective Frank Cosgrove, Donovan may not have appeared on the show in nearly 15 years, but he had been in a number of other crime-related series. From 2007 to 2013, he starred in Matt Nix's "Burn Notice" as former CIA agent Michael Westen, and in 2015, he appeared in seven episodes of Noah Hawley's TV adaptation of the Coen brothers' beloved Midwest murder movie, "Fargo."
While his performances in both (along with his 2016–2017 turn as con man Charlie Haverford in Leslie Bohem's "Shut Eye") helped make him a familiar household face prior to the February 2022 premiere of "Law & Order," when he appeared in a "CSI" spin-off in 2005, he wasn't quite so well-known.
Though he'd just starred as Detective David Creegan in ITV's "Touching Evil," the short-lived British series was little known to American audiences. This, perhaps, is why it's so easy to forget that the man who would be Frank Cosgrove in the highly anticipated return of NBC and Dick Wolf's first spin-off-delivering series once played a dangerous criminal on a rival network's own police procedural.
Donovan appeared in Season 3 of CSI: Miami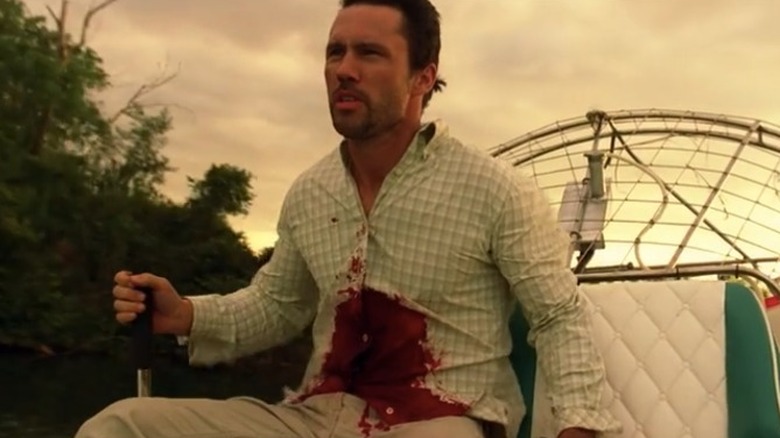 CBS
In 2005, Donovan portrayed escaped spree killer Todd Kendrick in Season 3, Episode 16 of "CSI: Miami." In the fiery, action-packed episode (titled "Nothing to Lose"), Kendrick escapes from prison after promising the inmate in his adjoining cell (Christopher Cousins' Cyrus Templeton) that if he helps him break free, he'll murder the predator who abused Templeton's son. While Kendrick does indeed keep his word, his main goal is to steal from Templeton's wealthy clients and make a break for freedom.
In the process, he kidnaps the team's medical examiner, Alexx Woods (Khandi Alexander), forces her to treat a gunshot wound he sustained, and holds Templeton's son at gunpoint before going out in a blaze of explosive glory as David Caruso's Horatio Caine narrows in on him. In the end, he runs into a fast-growing conflagration in the Everglades in an attempt to evade capture but doesn't manage to survive.
Donovan's appearance in the series may have been a one-off, but it did put him back in the U.S. primetime procedural limelight for the first time since his recurring role (opposite a fledgling Mark Ruffalo) in Barry Levinson and Tom Fontana's short-lived "The Beat" back in 2000.