Here's How You Can Watch Every Episode Of Burn Notice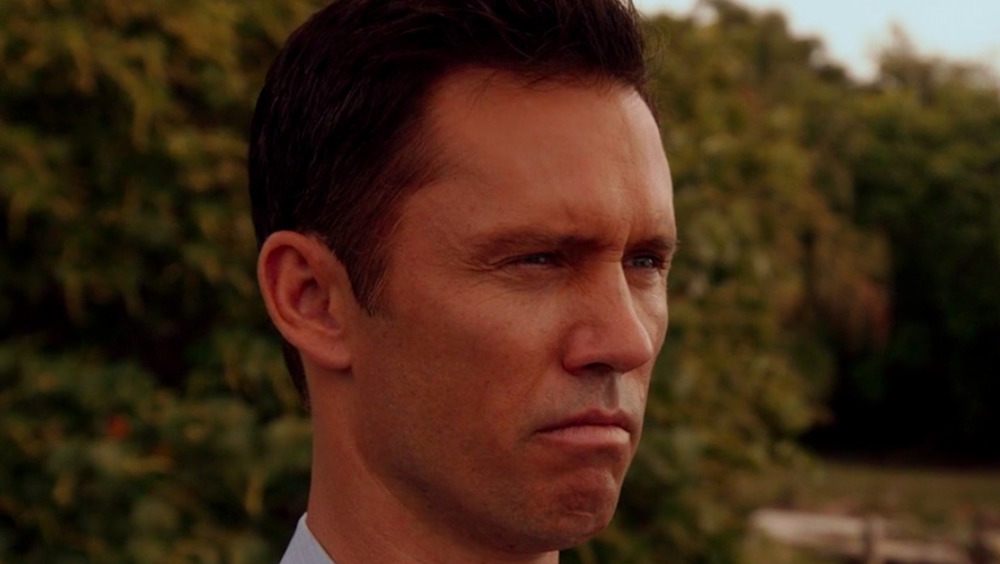 USA Network
The late 2000s and early 2010s were a period of significant growth for the USA Network, with many engaging shows emerging during this time and quickly becoming fan-favorite programs. One of the series that helped to fuel the network's creative boom during this so-called Blue Sky era was Burn Notice, a thrilling spy series created by Matt Nix that ran for seven seasons from 2007 to 2013. If you haven't seen it yet, now is the perfect time to start watching.
The series stars Jeffrey Donovan as Michael Westen, a former Army Ranger-turned-CIA operative who, at the beginning of the show, discovers that he has been burned, aka listed as being unreliable, and his assets have all been frozen. He has no money to his name, no job, and essentially no identity. And if that wasn't bad enough, Michael also can't leave his hometown of Miami, for if he does, the protection he has will be gone, and he will be hunted down and taken into custody. So while he works to find out who in the intelligence community has listed him as being unreliable and why, Michael takes jobs around the sun-soaked beach city to help those who can't be helped through official or legal means, often using the skills he learned as a spy to accomplish his goals.
Now that the series is over, though, how can you watch Burn Notice?
To watch Burn Notice you need a Hulu subscription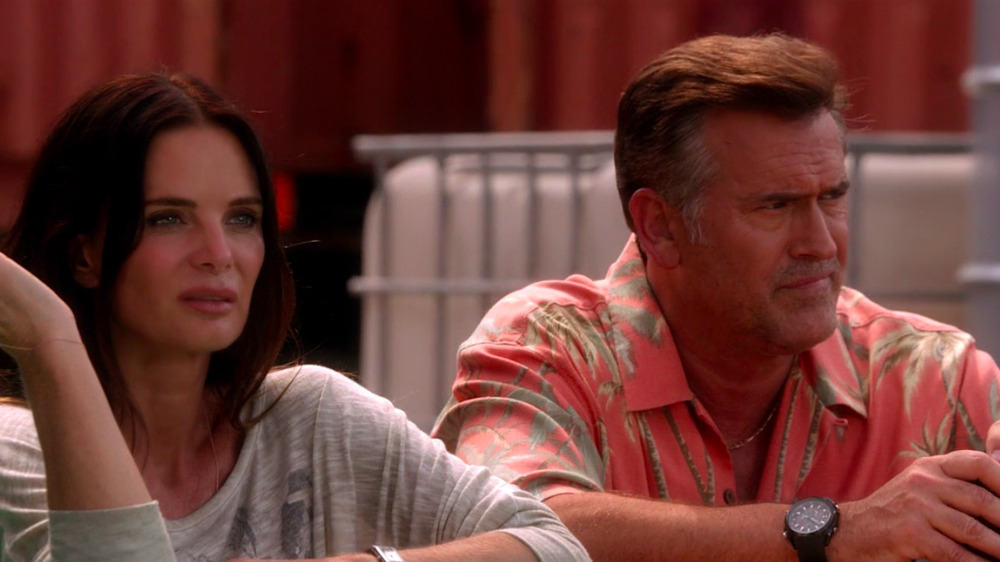 USA Network
All seven seasons of Burn Notice are streaming on Hulu as of early 2021, so all you need to dig into the spy game is a subscription to the streaming service — there is an ad-supported version and an ad-free option. Once you're all set up, you'll see that Burn Notice is an exceptionally fun show, and you don't have to wait long to get answers to the show's central questions or mysteries. However, things are never easy for Michael and his friends, and each season provides a new challenge for them to overcome.
While Michael's attempt to find out who burned him and booted him from the espionage game provides a solid backbone for the series, it's the missions that he takes on each week that ultimately keep the show moving. One of the elements that makes the procedural aspect of the show stand out is the use of voice-over commentary in which Michael explains to the viewer, from the point of view of a spy, the various lessons and skills that come into play each week and that help him accomplish his goal. It's basically a how-to guide to espionage (TV espionage, anyway).
But Michael doesn't work alone. He is often assisted in his efforts by Gabrielle Anwar's Fiona Glenanne, a former IRA operative whose expertise in firearms and explosives comes in handy a lot more than one might expect. Former lovers, their personal history adds depth to the series and characters, while their relationship in the present provides an emotional core to the show that helps balance out the story's frequent action and drama. Adding a sense of humor to the proceedings is Bruce Campbell, who is the third leg of the show's central tripod. He portrays the affable Sam Axe, Michael's longtime friend and a former operative who still has a lot of contacts and frequently serves as the middleman for Michael.
If all of this sounds interesting to you, then stop what you're doing now and dive into Burn Notice. You won't regret it.