Here's Where You Can Watch Law And Order Season 21 Online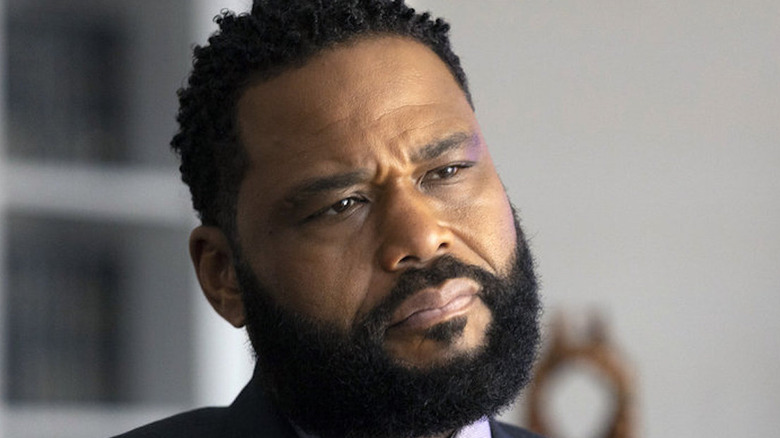 Eric Liebowitz/NBC
"Law & Order" has returned to television after almost 12 years off the air for its 21st season. We're in the revival and reboot era, and Dick Wolf's masterpiece is one of the latest to be given the treatment. Season 21 will feature returning fan-favorite characters like Jack McCoy (Sam Waterston) and Kevin Bernard (Anthony Anderson). Newcomers to "Law & Order" include Detective Frank Cosgrove (Jeffrey Donovan), Lieutenant Kate Dixon (Camryn Manheim), ADA Nolan Price (Hugh Dancy), and ADA Samantha Maroun (Odelya Halevi). We also fully expect crossover appearances from "Law & Order: Special Victims Unit" and "Law & Order: Organized Crime" characters regularly.
Season 21 of "Law & Order" will air on NBC every Thursday at 8:00 p.m. EST, which will be followed up by "SVU" at 9:00 and "Organized Crime" at 10:00. If you're a longtime fan of the OG "Law & Order" series but have cut the cord, there's no need to worry. There are a few ways you can watch Season 21 online.
Law & Order season 21 is available in several places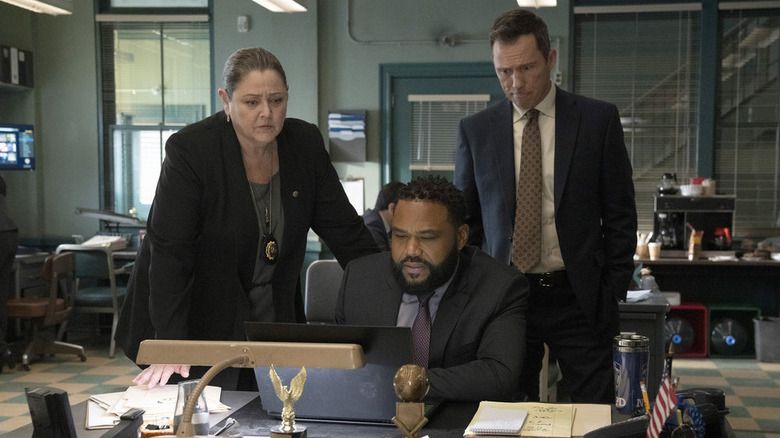 Virginia Sherwood/NBC
"Law & Order" Season 21 will be available online, much like many NBC shows. After the show airs, the episode will be available the next day on Hulu. You can also watch the episode the next day on Peacock for those with a premium plan. If you don't pay extra for premium, the episode will drop sometime within eight days after its initial NBC premiere. The episode may drop sooner on Peacock without the premium plan, but you will have to suffer through ads.
Premium subscriptions to providers like Hulu Live, YouTube TV, Fubo, Sling, and others will air the show at its premiere time on Thursday evenings. If you have a cable provider, you can also watch the series through NBC's website if you won't be able to watch it live, but you will have to log in with said provider's credentials.
There are plenty of ways for you to catch the "Law & Order" revival; it's just deciding which one is right for you. You can find all other Dick Wolf productions on Hulu and Peacock, so it's definitely worth the monthly cost if you're a fan of the producer's work.