The DC Superhero You Likely Forgot NCIS' Mark Harmon Played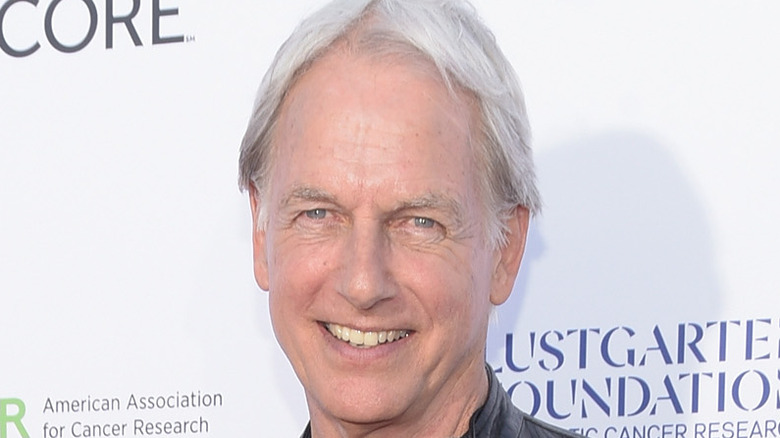 Michael Tullberg/Getty Images
Mark Harmon has been in the entertainment industry for nearly five decades. After so much time in Hollywood, it shouldn't come as much of a surprise that the actor has quite the résumé to show off. Aside from making appearances in movies like "The Deliberate Stranger," "Freaky Friday," and "Chasing Liberty," Harmon is best known for his appearances in television shows like "Chicago Hope" and of course, "NCIS." Only recently did he finally step down from playing Gibbs on the show, and as far as we know, the 70-year-old actor's future projects remain unclear. 
However, Gibbs certainly isn't the only important character on Harmon's résumé that might turn some heads. Indeed, the actor also enjoyed a small, but impactful run on the 26-time Emmy Award winning show "The West Wing" as Agent Simon Donovan back in 2002. Going back to the 1990s, Harmon also starred in "Reasonable Doubts," in a show that followed a budding romantic relationship between Harmon's Detective Dicky Cobb and Marlee Matlin's District Attorney Tess Kaufman.
And, while some people probably think that Gibbs qualifies under the category of superhero (and they wouldn't necessarily be wrong), Harmon has also played the role of a well-known comic book superhero. Here's what we know about the iconic character from DC Comics that Mark Harmon played. Though you might not remember it, it's certainly a noteworthy item on this actor's list credits.
Mark Harmon voiced Superman in Justice League: Crisis on Two Earths
In 2010, DC Universe released "Justice League: Crisis on Two Earths," an animated film that follows a Justice League consisting of Batman, Superman, Wonder Woman, The Flash, and Green Lantern (via IMDb). In the film, the group is visited by a Lex Luthor (Chris Noth) from a parallel Earth where their evil doppelgängers, The Crime Syndicate, have effectively taken over the world. 
After quite a momentous battle, Lex and the rest of the Justice League are able to stop the evil-doers once and for all. If you think you recognized the voices behind the trinity of DC comics characters, there's a very good reason for that. Each of them is a well-established actor. William Baldwin lends his voice for the Dark Knight, while Vanessa Marshall does the same for Wonder Woman. The Last of Krypton, on the other hand, is voiced by none other than Mark Harmon.
That's right, if you thought the voice of Kal-El sounded oddly similar to Leroy Jethro Gibbs while watching "Justice League: Crisis on Two Earths," you're not crazy. In addition to noting that the role was markedly different from his daily job on the set of "NCIS," Harmon reflected on his past and the experience of playing the role. "As a kid, you always wanted to dress up and play Superman," Harmon said (via TV Guide). "It's a pleasure to do it, but it's a job — you just try and do well."
Only time will tell if Harmon ever dons the red cape of Superman again in another animated feature, or if another Marvel or DC Comics superhero lies in his future, live-action or otherwise. Notably, Harmon isn't the only "NCIS" star to voice a prominent character in an animated DC film.