Director Mohamed Diab Explains Why Moon Knight Is His Dream Project - Exclusive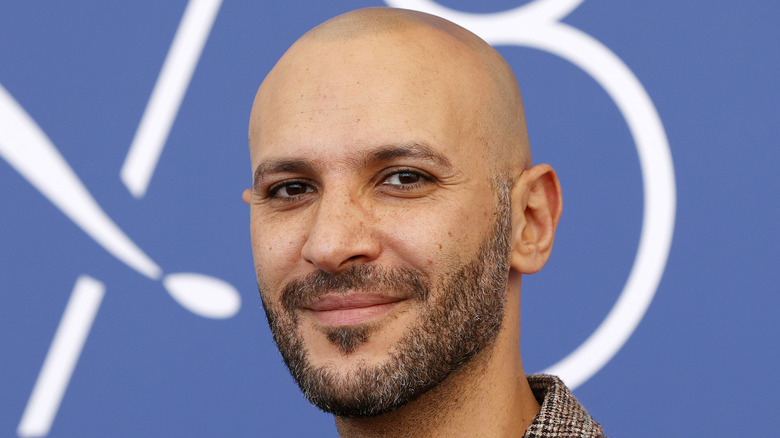 John Phillips/Getty Images
While the Marvel Cinematic Universe has grown by leaps and bounds since its inception with "Iron Man" in 2008 — there are more than two dozen films and TV series and counting — few filmmakers overall have had the opportunity to direct an MCU project. As the films and TV series have shown over the past 14 years, a special kind of vision is required when someone is brought on to helm a new chapter for Marvel Studios.
Among the latest directors brought aboard the MCU mothership is Mohamed Diab, an Egyptian filmmaker whose list of writing and directing credits includes the acclaimed drama "Cairo 678." Diab said he is proud to come from a storytelling world that concentrates largely on character development, which made his bid for the new Marvel Studios miniseries "Moon Knight" all the more unique.
New on Disney+, "Moon Knight" stars Oscar Isaac as Marc Spector, a former mercenary struggling with dissociative identity disorder. As such, Spector lives part of his life as Steven Grant, a mild-mannered London museum gift shop employee with a keen knowledge of Egyptian history. One thing that Marc and Steven share, though, is being an avatar of Khonshu (voice of F. Murray Abraham), the Egyptian god of the moon and vengeance. Their avatar form is better known as Moon Knight, a superhero being targeted by dangerous cult leader Arthur Harrow (Ethan Hawke).
Diab, who executive produces "Moon Knight" in addition to directing episodes 1, 3, 5, and 6 of the miniseries (directors Justin Benson and Aaron Moorhead helm episodes 2 and 4), explained to Looper in an exclusive interview why he's so grateful to be associated with the project.
Diab is thrilled he can bring some intimacy to a story of a much larger scale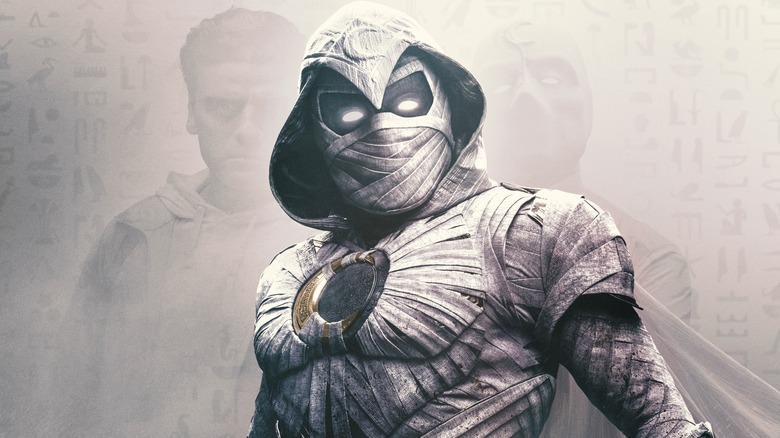 Marvel Studios/Disney+
Mohamed Diab said that he and his wife and producer, Sarah Goher, presented a 200-page pitch to Marvel Studios to land "Moon Knight." One of the key aspects of the pitch was that Diab's work previously consisted of smaller, character-driven dramas, and he was convinced that "Moon Knight" could have that sort of intimacy.
"Someone was asking me, 'Which is your dream superhero project?' I thought about it for a second and then I said, 'I already got it. It's a show that has everything a director dreams of.' I come from smaller movies that are very intimate," Diab told Looper. "Ironically, today, I would tell you that this is an extension of my movies, because at its core, ['Moon Knight'] is a story about someone who's trying to live with himself, and I can identify with that just like everyone else. To tell that intimate story on a great, bigger scale, that's everyone's dream."
That someone, of course, is Oscar Isaac, who himself has the unique opportunity to play two decidedly different characters as Marc-slash-Steven. Diab said Isaac was instrumental in helping Diab realize his vision for "Moon Knight."
"I remember Oscar, when he joined and he told me, 'What the hell are you doing here?' and I told him, 'Intimate movies are not exclusive to a small budget, we can do that there.' Definitely, he was one of the [biggest helpers] in pushing to do that, to make it into a character study," Diab recalled. "Having Ethan, oh my god, such a great collaborator. Same with May [Calamawy, who plays Layla El-Faouly, a mysterious character from Marc's past], I'm lucky. Definitely, Marvel gave us a chance to play and change, and we had great writers and great executives, and everyone let us do whatever we want."
Also executive produced by Grant Curtis, "Moon Knight" is streaming exclusively on Disney+ with new episodes dropping every Wednesday through May 4.