The Moon Knight Episode 1 Line That Fans Couldn't Help But Love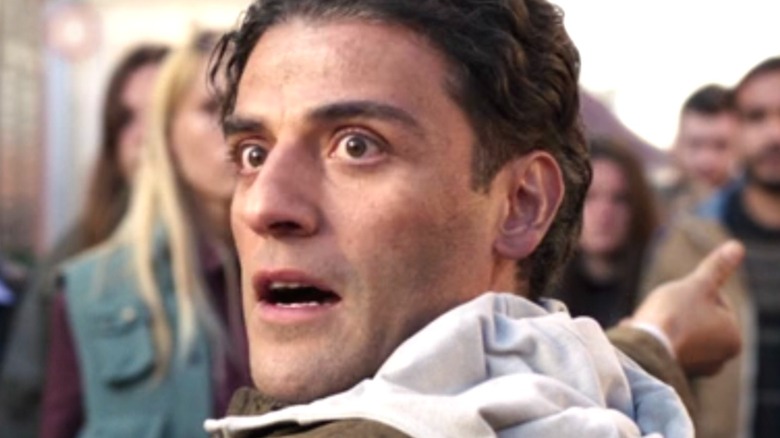 Disney+
The debut episode of "Moon Knight" finally premiered on Disney+, and it was something of a banner moment for the relatively new premium streaming service. While the network has had a few original shows centered around characters existing in the Marvel Cinematic Universe, "Moon Knight" is the first show to center around a character never before seen in the MCU.
Focusing on Marc Spector (Oscar Isaac), a man who has dissociative identity disorder and is serving the lunar god Khonshu as the Moon Knight, the show leans into the more mystical side of the Marvel comics that hasn't really been explored as much outside of "Doctor Strange."
The first episode of the series, titled "The Goldfish Problem," has already generated a lot of buzz and discussion amongst the MCU fanbase for its unique approach to telling a comic book story. It's mostly worked in the show's favor, as well: "Moon Knight" currently sits at a respectable 84% on Rotten Tomatoes, with critics praising it for its weirdness and more dark approach to the material. 
Like all MCU shows and movies, however, "Moon Knight" is not without its more light-hearted and comedic elements. In fact, there's one piece of amusing dialogue that fans of the show couldn't help but love.
Moon Knight fans loved the references to Avatar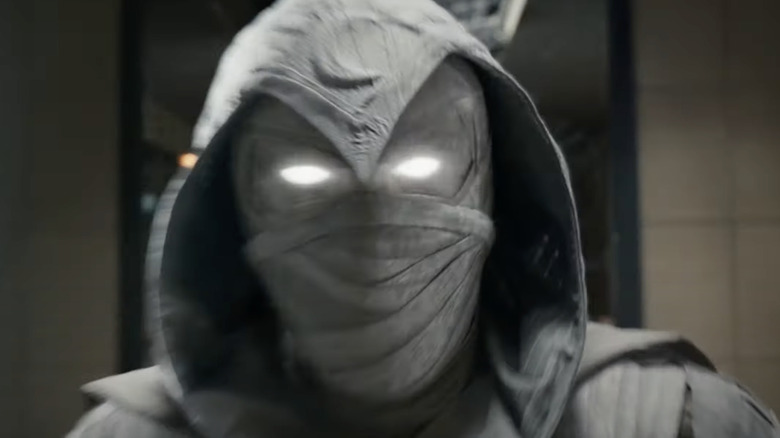 Disney+
Over on the r/MarvelStudiosSpoilers subreddit on a discussion post for Episode 1 of "Moon Knight," plenty of fans found a lot of joy in the show's reference to not only the "Avatar" movie, but the animated "Avatar: The Last Airbender" show as well. During a pivotal moment toward the end of "The Goldfish Problem," one of Marc Spector's alters, Steven Grant, comes face-to-face with the villainous Arthur Harrow (Ethan Hawke). The latter brings up being an "avatar" to powers that Steven doesn't understand, and the former responds by amusingly referencing the "Avatar" movie before nervously talking about the animated show.
Fans absolutely loved this moment, and it showed in the discussion post. u/ThatGuyNamedJoey said, "Do I really live in a world where the MCU just referenced 'Avatar: The Last Airbender?!'" The comment currently has over 600 upvotes. In response, u/AngelPhoenix06 said, "'ATLA' getting the love and appreciation it deserves."
It wasn't just contained here, either. The r/marvelstudios subreddit had its own official discussion of the episode, with u/SamiMadeMeDoIt quoting the exchange between Harrow and Steven, and expressing how much they loved the reference. It seems that, even though "Moon Knight" is more of a serious and dark entry in the MCU, fans have found yet another piece of humorous dialogue to fall in love with in the franchise.