The Surprising Blockbuster Role Gwyneth Paltrow Turned Down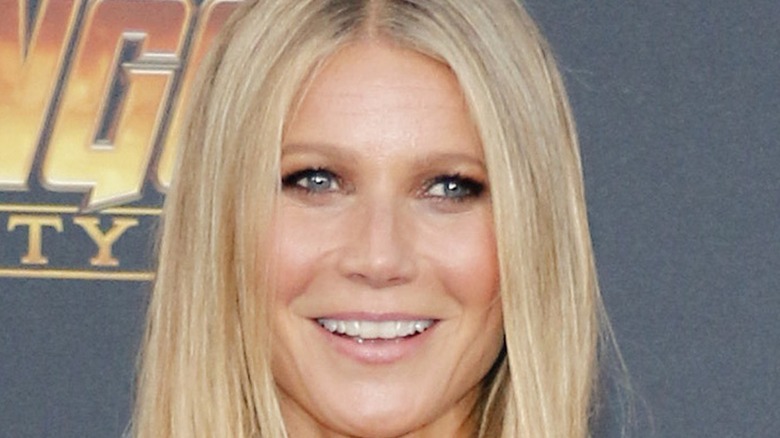 Tinseltown/Shuttershock
Modern day audiences may know her best as Tony Stark's assistant-turned-wife Pepper Potts, but Gwyneth Paltrow's early work from the 1990s spans even further than the seemingly-limitless expanses of the Marvel Cinematic Universe. After starring in a number of projects with involvement from her family, including her first role in her father Bruce Paltrow's TV film "High" and a brief appearance as a young Wendy in the 1991 film "Hook" directed by her godfather, Steven Spielberg, Paltrow would begin taking notable roles of her own. These ranged from her breakout role in David Fincher's 1995 thriller "Se7en" to performing alongside John C. Reilly and Phillip Baker Hall in Paul Thomas Anderson's 1996 directorial debut "Hard Eight." There was also her starring role in the Jane Austen adaptation "Emma" the same year and, most notably, her Oscar-winning performance in the 1998 period comedy "Shakespeare in Love."
It seems as though Paltrow was on top of the world in the latter half of the decade, with more iconic roles than you can count. Sometimes even Paltrow can forget movies she was a part of. But one key missed opportunity no one can forget is one that could have been a game changer, even for her at the time.
Paltrow almost flew in Titanic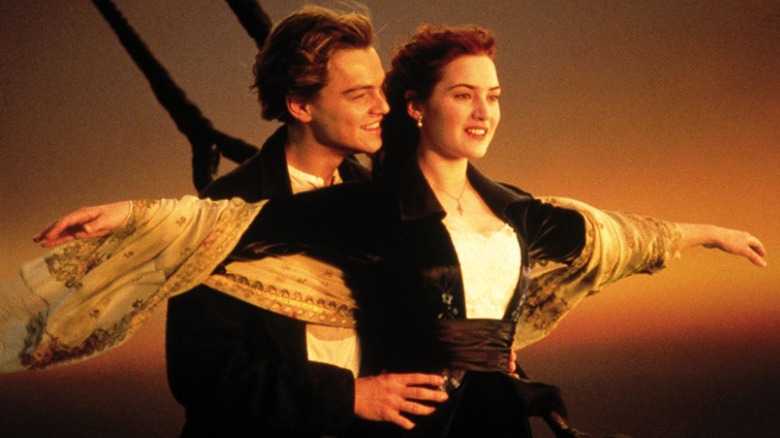 Paramount Pictures
As reported by US Magazine, Paltrow spoke with Howard Stern about her expansive career, particularly on roles she missed out on over the years. The most significant: the female lead in James Cameron's 1997 epic "Titanic." The film saw both Leonardo DiCaprio and Kate Winslet hit it big with their roles as Jack Dawson and Rose DeWitt Bukater, two star-crossed lovers from different social classes whose lives clash aboard the ill-fated vessel. To say "Titanic" was a hit would be an understatement. Not only would the film receive critical acclaim and earn 11 Academy Awards, including best picture and a nomination for Winslet for best actress, but it would go on to be the highest-grossing movie of all time for over a decade, earning over $2 billion at the worldwide box office.
Discussing the missed opportunity, Paltrow notes that while many believe that she simply turned down the role, she was much closer to landing it than some might assume. "I know the story is that I turned it down," she said. "I think I was really in contention for it — I was one of the last two." And despite missing out on such a massive part, Paltrow is more than content to look into the future and be grateful for the projects she was blessed to be a part of during and after that time, as she went on to notable roles in movies like "Sliding Doors," "A Perfect Murder," and her aforementioned Oscar-winning role in "Shakespeare in Love."
And that optimism for what life has handed her extends to the entirety of her career. "I look back at the choices I've made and think, 'Why the hell did I say yes to that? And no to that?'" she told Stern. "And you know, you look at the big picture and think: There's a universal lesson here. What good is it to hold onto roles?"