Why You Don't See Gwyneth Paltrow On-Screen Much Anymore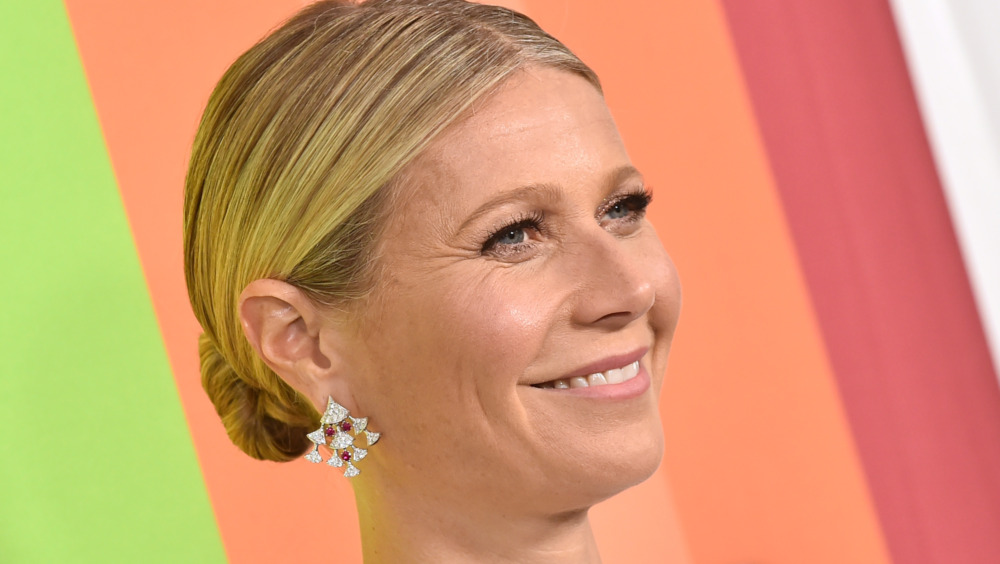 Shutterstock
Many of the members of Hollywood's A-list have been a part of the scene for decades, and Academy Award winner Gwyneth Paltrow is no exception. Whether you recognize her from award-winning fare like Shakespeare in Love or thanks to her role as Pepper Potts in the Marvel Cinematic Universe, there's no denying that Paltrow is one of the most familiar faces in the film industry.
However, in recent years — aside from appearances in the MCU — Paltrow hasn't been picking up as many buzzy films or winning any major awards, and fans of her early career and roles in the 1990s and early 2000s are probably a little confused as to why. Well, there's her journey to become a wellness entrepreneur, there's her family — the actress has two children, Apple and Moses, with her first husband, Coldplay frontman Chris Martin — and there's even a potential "career curse." All in all, here's why you don't see Gwyneth Paltrow on-screen much anymore.
Gwyneth Paltrow grew up in a serious show business family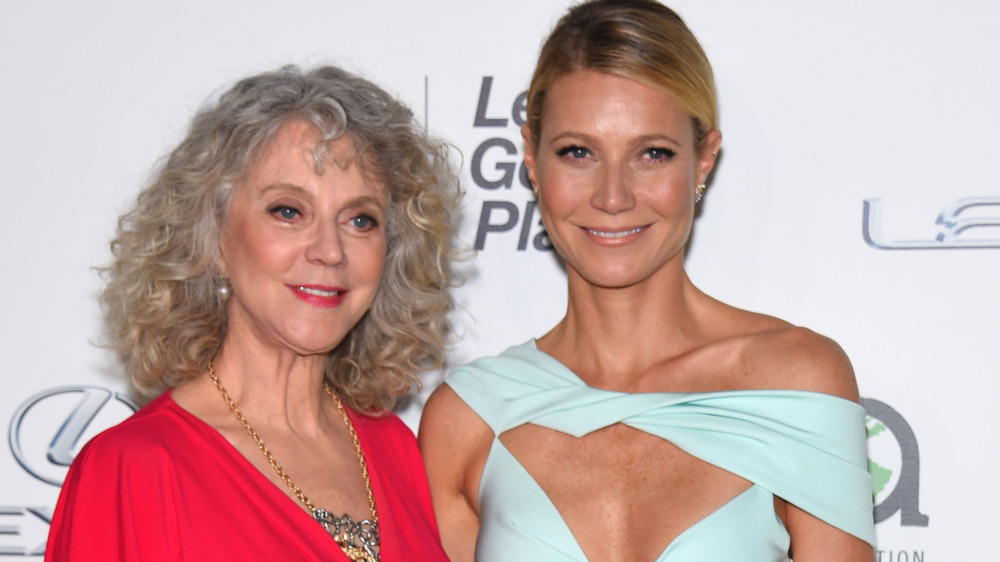 Shutterstock
In case you weren't aware, Gwyneth Paltrow is basically Hollywood royalty, thanks to her incredibly famous and successful parents. Paltrow's late father, Bruce Paltrow, was a writer, director, and producer known for television shows like The White Shadow and St. Elsewhere. In fact, one of his final projects before his 2002 death was the 2000 film Duets, which starred his daughter. Meanwhile, Paltrow's mother, Blythe Danner, is a Tony and Emmy award-winning who has appeared in everything from Woody Allen films like 1992's Husbands and Wives, all three Meet the Parents films, and even first X-Files movie. And the family connections to showbiz don't end there: Paltrow's godfather is none other than the venerated director Steven Spielberg.
Knowing that Paltrow was essentially born into the industry, it's not surprising that she pursued a career in acting. But it's possible that, as the child of two Hollywood bigwigs, she didn't have much of a choice. Paltrow grew up to be a powerhouse actress, but there's no denying that she had a head start.
Gwyneth Paltrow's famous parents helped jump start her career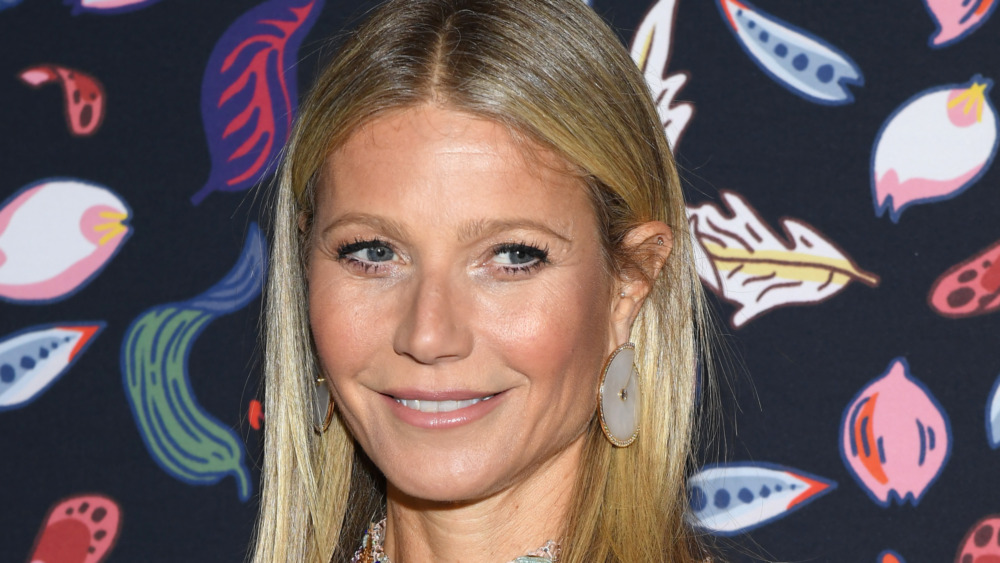 Pascal Le Segretain/Getty Images
In fact, Gwyneth Paltrow's head start is directly linked to her parents' success, especially when you consider that her father provided her with her first job. In 1989, Paltrow appeared in a television film called High directed by her father, and she also appeared in her godfather Steven Spielberg's 1991 Peter Pan adaptation Hook, cast as a younger version of Wendy Darling. Even a breakthrough role in the 1993 drama Flesh and Bone against James Caan invoked mentions of her famous parents; in a New York Times review of the film by Janet Maslin, the critic described Paltrow as "scene-stealing," noting that the actress "is Blythe Danner's daughter and has her mother's way of making a camera fall in love with her."
Ultimately, Paltrow scored roles of her own in huge successes like David Fincher's 1995 crime drama Se7en and the 1996 Jane Austen adaptation Emma, but there's no denying that her parents' careers helped her out considerably. Perhaps, as she stepped away from acting in later years, it was a conscious choice on Paltrow's part to create opportunities of her own.
The 1990s and early 2000s were great to Gwyneth Paltrow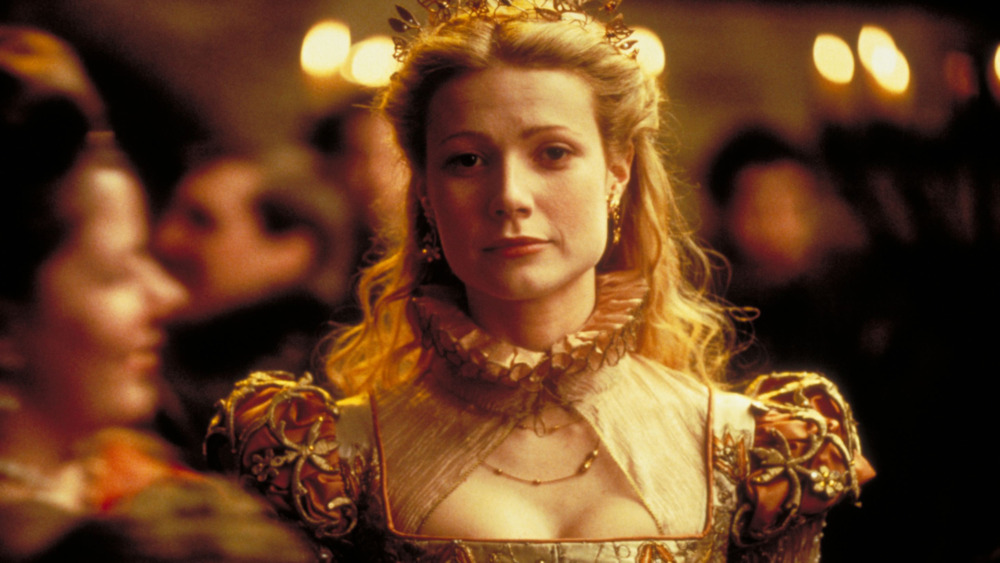 Miramax
In the aftermath of Se7en and Emma, Gwyneth Paltrow was in high demand in Hollywood, and in 1998 alone, she made five movies — Great Expectations, Sliding Doors, Hush, A Perfect Murder, and Shakespeare in Love. Though Hush wasn't one of Paltrow's winners, the rest became fairly big hits; Sliding Doors is still one of her most popular and referenced performances, and of course, Shakespeare in Love won the actress her first Academy Award for Best Actress thanks to her role as Viola de Lesseps, a noblewoman who carries on a passionate affair with William Shakespeare (Joseph Fiennes).
Paltrow — who also reportedly was in the running Kate Winslet's leading role in Titanic – suddenly became one of the industry's biggest names, following up her Oscar win with the crowd favorite The Talented Mr. Ripley in 1999. However, her huge awards win might have led to a bit of a professional downfall.
Gwyneth Paltrow might have been afflicted by an "Oscar curse"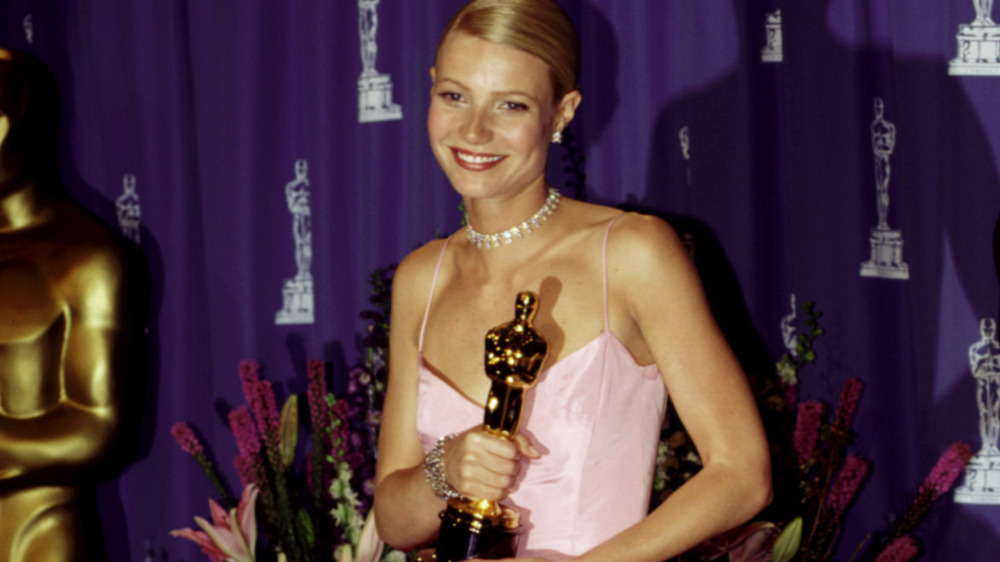 Shutterstock
After winning big for Shakespeare in Love, Gwyneth Paltrow's career floundered, and a string of critically panned and commercially unsuccessful films followed her famous turn as Viola. Part of that may have been backlash over the Oscar win; after all, Shakespeare in Love triumphed over Steven Spielberg's war epic Saving Private Ryan for Best Picture that year (thanks in no small part to the machinations of disgraced producer Harvey Weinstein), and even years after the fact, some of Paltrow's peers don't think she deserved the trophy. In 2020, Glenn Close discussed the win, saying, "I remember the year Gwyneth Paltrow won over that incredible actress who was in Central Station [Fernanda Montenegro] and I thought, 'What?' It doesn't make sense."
Paltrow herself has cast doubt on the win, saying it led to some bad choices. "I think part of the downside about being so successful and winning the Oscar at the age of 26 is that I sort of became insouciant about the things that I chose," Paltrow admitted, as reported by Reuters. "I thought 'Oh, I'll just try this, it'll be fun or I'll do that for the money'. Things like that now I would absolutely never do." Obviously, curses don't actually exist, but it seems that the win may have gone to Paltrow's head... and negatively affected her career.
Gwyneth Paltrow's post-Oscar career definitely had some duds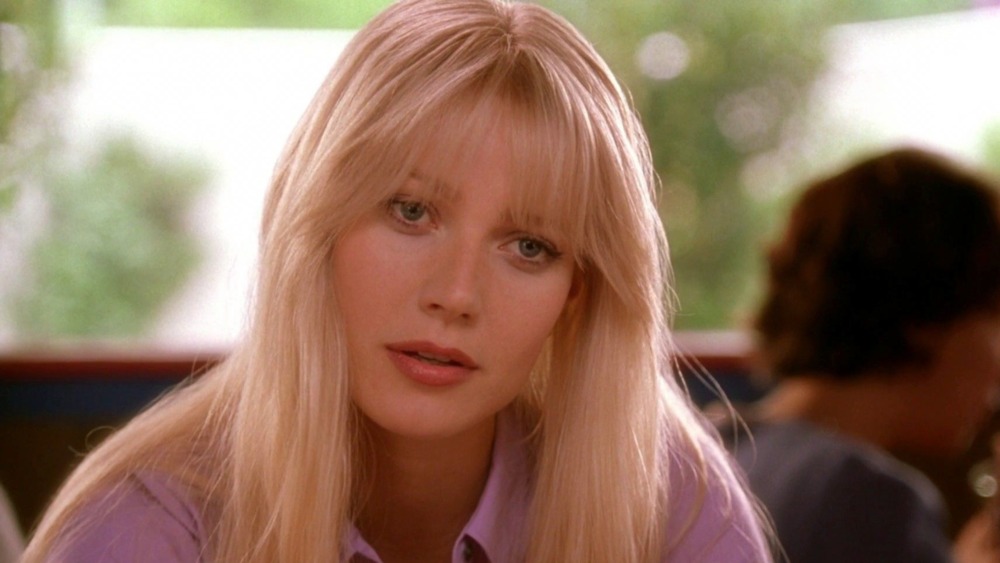 20th Century Fox
Aside from 2001's The Royal Tenenbaums, which is still one of Wes Anderson's most beloved films, Gwyneth Paltrow's post-Oscar film choices were definitely a bit suspect. That same year, she appeared alongside Jack Black in Shallow Hal, a romantic comedy where a simple man named Hal (Black) can see people's "inner beauty." As such, while Paltrow's character, Rosie, is actually overweight, Hal sees her as Hollywood A-list thin. Though the movie performed well at the box office, its premise was offensive even by 2001's standards when it comes to body-shaming and inclusivity, and it definitely hasn't aged well as the years have gone on. Paltrow later even called it a "disaster."
After that, Paltrow appeared in the 2003 flight attendant romantic comedy View from the Top — which Paltrow herself later called "the worst movie ever" — and followed that with 2004's Sky Captain and the World of Tomorrow after her Talented Mr. Ripley co-star Jude Law enlisted her for a role. The film did perform well critically, but ultimately barely earned its budget back, adding to Paltrow's list of early 2000s flops.
Pepper Potts is Gwyneth Paltrow's most recognizable recent film role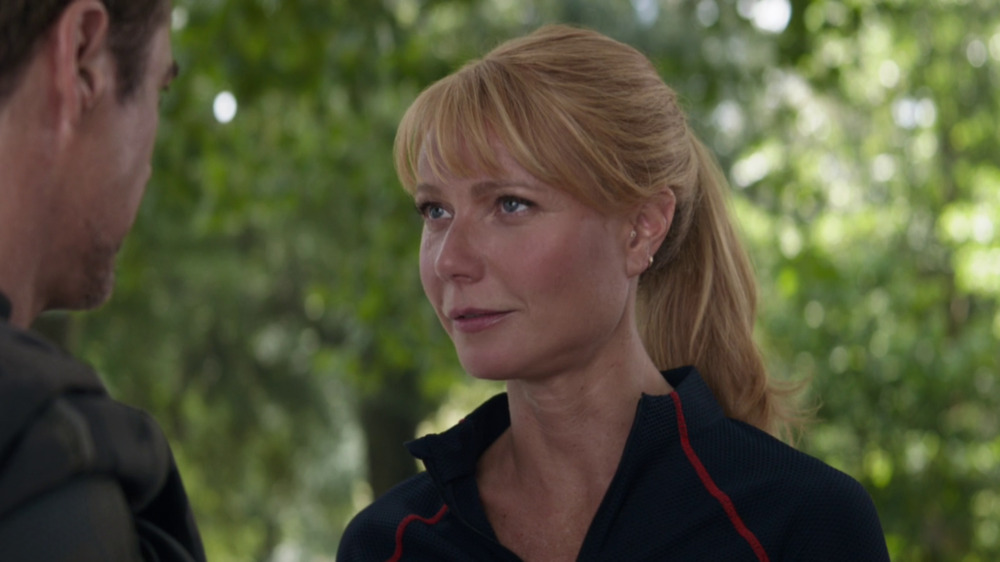 Marvel Studios
However, Gwyneth Paltrow has taken on one hugely successful role in recent years that spans several blockbuster films — Pepper Potts, the personal assistant turned wife and mother in the Marvel Cinematic Universe. Introduced in the film that kicked off the MCU, 2008's Iron Man, Pepper works as the assistant and confidante for millionaire playboy Tony Stark (Robert Downey Jr.), eventually becoming a witness to the development of all of his Iron Man suits and even helping him defeat his former business partner Obadiah Stane (Jeff Bridges) at the end of the film.
After that, Paltrow reprised her role as Pepper in 2010's Iron Man 2 (where she and Tony finally get together), 2012's The Avengers, 2013's Iron Man 3, 2017's Spider-Man: Homecoming, 2018's Avengers: Infinity War, and 2019's Avengers: Endgame, where she dons her own armor in the final battle against Thanos and performs her most emotional scene with Tony yet. Pepper may not be a main character in the MCU, but she's vital for Tony's character development — and as other MCU actors can report, those contracts keep a performer pretty busy, perhaps preventing Paltrow from taking on too many other projects.
Marvel movies aren't really on Gwyneth Paltrow's mental radar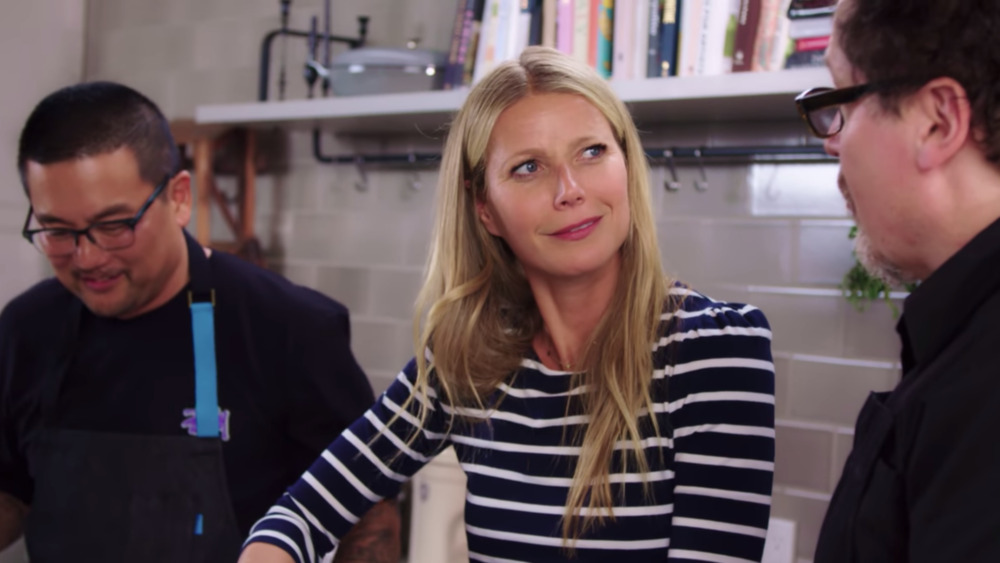 Netflix
Despite her long-running arc as Pepper Potts in the MCU, Gwyneth Paltrow, for her part, doesn't seem to think about those films very much... to the point where she often forgets she even appeared in them. In a now-infamous moment from Jon Favreau's cooking series The Chef Show, Favreau, who appears alongside Paltrow in 2017's Spider-Man: Homecoming, reminds her of a moment from filming that movie — only for Paltrow to coolly inform Favreau that she wasn't in the movie. (She definitely was.) Later, Paltrow made the situation worse in an interview with Jimmy Kimmel, saying that she only got confused because she thought it was one of the Avengers movies... and then revealed that she had never seen Spider-Man: Homecoming at all.
Between that and the fact that, according to Bucky Barnes actor Sebastian Stan, she keeps forgetting who he is — and also doesn't seem to know who Tom Holland, who plays Spider-Man, is either — it definitely doesn't seem like Paltrow thinks about her Marvel projects particularly often, which indicates her acting career may not be her priority these days.
Gwyneth Paltrow spends her time promoting healthy eating — or something like it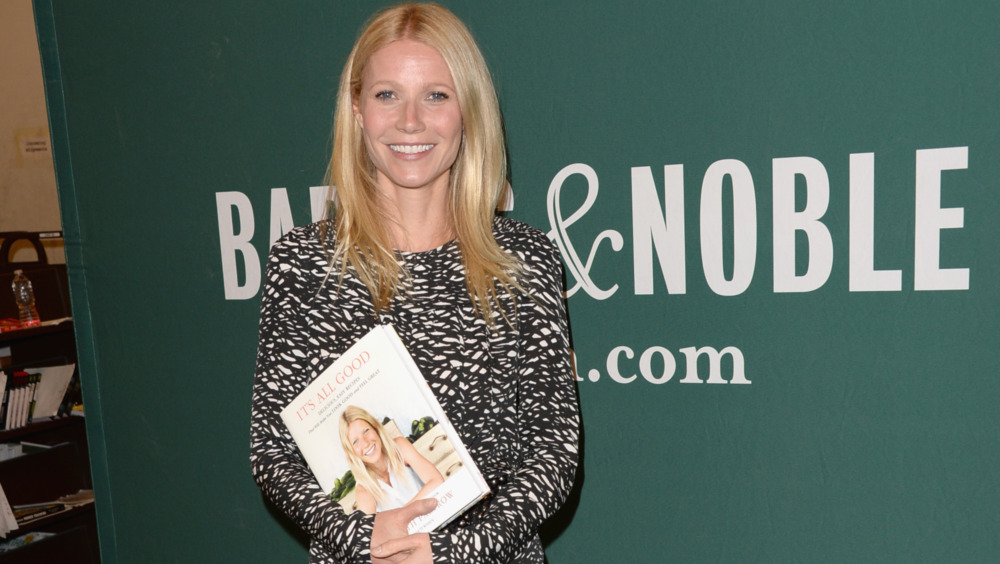 Jason Merritt/term/Getty Images
Aside from acting, Gwyneth Paltrow has one other great passion in her life: clean, healthy eating and high-quality food. In 2007, after her career had taken a bit of a downturn, Paltrow worked with PBS for Spain... On the Road Again, which sent her to Europe to explore the country's cuisine. One year later, she released a cookbook on Spanish food with chef Mario Batali. In 2011, she published two culinary books — My Father's Daughter: Delicious, Easy Recipes Celebrating Family and Togetherness and Notes From the Kitchen Table — and later followed those with her 2013 cookbook Delicious Easy Recipes That Will Make You Look Good and Feel Great (which is widely credited with making avocado toast into a trend).
However, Paltrow's move into the culinary scene was met with some controversy, especially over an "elimination diet" she promoted in her 2013 book, which didn't have a ton of scientific evidence to back it up. As recently as 2020, after suffering from COVID-19, Paltrow promoted a ketogenic diet and specific routine to help "long-haul" patients with long term symptoms... which was also critiqued by medical professionals, proving that Paltrow's system might not be right for everybody.
Goop is Gwyneth Paltrow's main hustle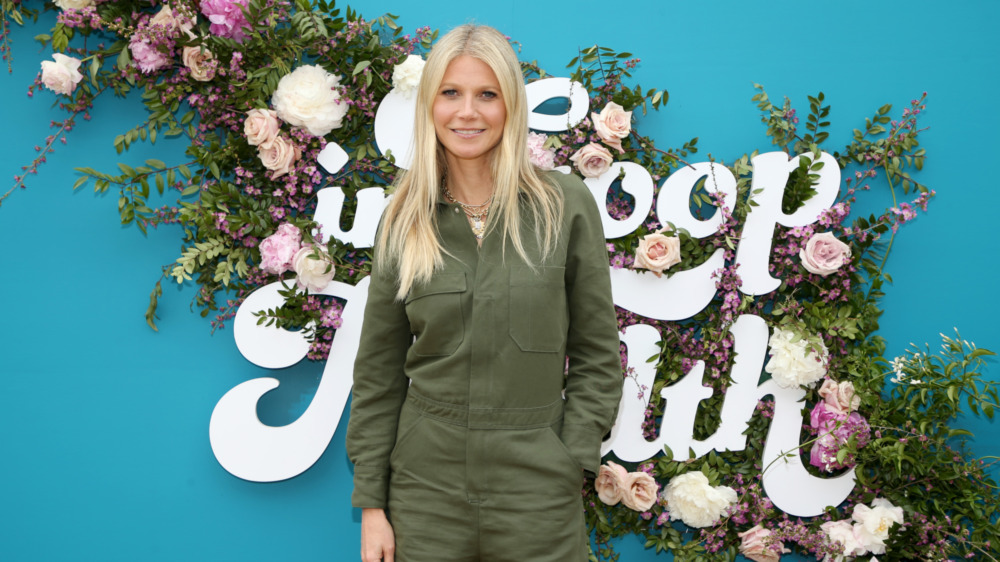 Phillip Faraone/Getty Images
Amidst her acting career, Gwyneth Paltrow took a huge leap in 2008 when she launched her newsletter, Goop, which arrived in subscribers' inboxes on a weekly basis that dispensed "new age" style advice. (If you're curious about the origin of the name... it doesn't mean much of anything at all, according to Paltrow.) After the official Goop website eventually launched, an online store was quickly born, and the critics descended upon the actress, accusing her of spreading bad scientific information as well as seeming utterly out of touch, as her "gift guides" often included prohibitively expensive items.
Ultimately, it seems like Goop's critics were actually kind of vital to its success, with even its most ridiculous and bizarre products selling out regularly as recently as January 2020. Despite constant accusations of pseudoscience, Goop seems relatively unstoppable. Obviously, beyond its controversies, Goop is a huge project, which definitely cuts into Paltrow's time, and she cited it as a reason for frequent gaps in her acting resume.
Gwyneth Paltrow has a new creative partner — and new life partner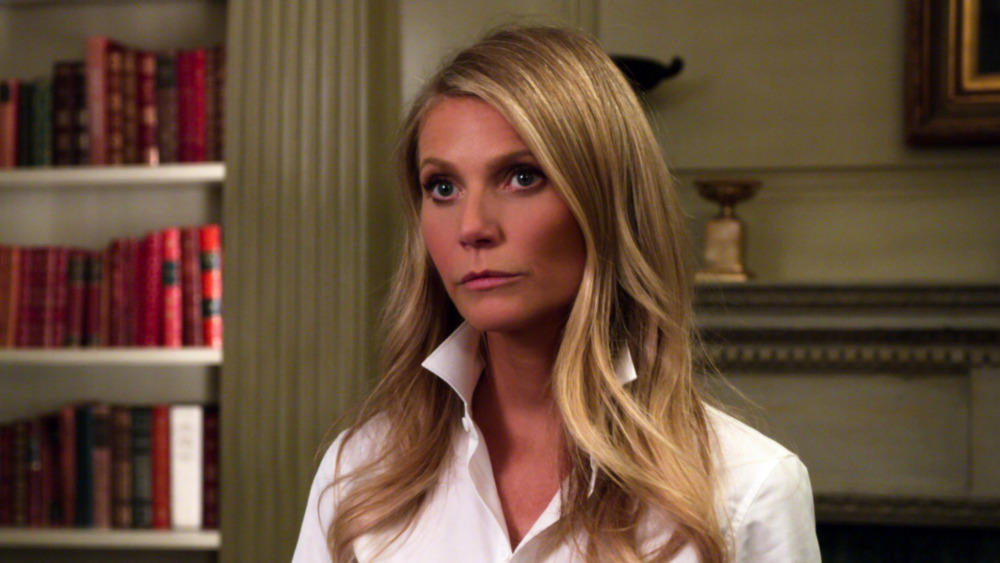 Netflix
After coining the term "conscious uncoupling" after her 2014 split from Chris Martin, Gwyneth Paltrow laid low romantically for several years before remarrying, tying the knot with producer and television creator Brad Falchuk in 2018. In recent years, whenever Paltrow does take on a bigger, non-MCU acting project, she usually works with Falchuk, who just so happens to be the creative partner of television bigwig Ryan Murphy.
Paltrow joined Murphy and Falchuk — which is where the eventual couple first met — for guest appearances on their acapella comedy Glee, which won her an Emmy Award for Outstanding Guest Actress in a Comedy Series after her 2010 debut, and has continued working with the pair since. In 2019, Paltrow joined the two creators again for a main role in their Netflix series The Politician, where she stars as Broadway breakout Ben Platt's mother, guiding her son as he tries to win various political offices. Paltrow may not act regularly anymore, but when she does, she returns to the same creative team over and over.