The Walking Dead Season 11 Episode 14 Scene That Had Fans In Tears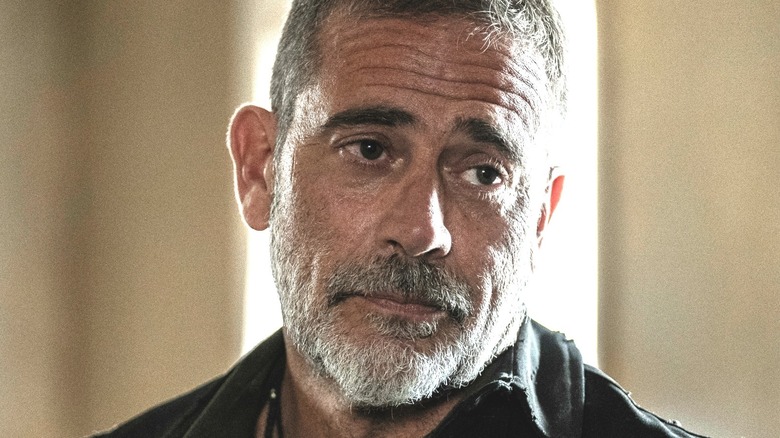 Jace Downs/AMC
As the final season of "The Walking Dead" approaches its second midseason finale, the stakes continue to increase for the survivors. Episode 14, "The Rotten Core," chips away at the Commonwealth's shiny exterior as the likelihood of an all-out war draws closer.
The penultimate episode of Season 11, Part 2, follows Daryl Dixon (Norman Reedus) and Rosita Espinosa (Christian Serratos) as they begrudgingly embark on a mission to retrieve cash for Sebastian Milton (Teo Rapp-Olsson). Maggie and Aaron's groups continue their combined effort to protect the Riverbend community from Toby Carlson (Jason Butler Harner) and the relentless Commonwealth soldiers seeking stolen weapons.
Meanwhile, Negan Smith's (Jeffrey Dean Morgan) return comes with several unexpected twists. The former Savior is now married, and his wife, Annie (Medina Senghore), is expecting a baby. With this in mind, many fans couldn't help but get teary-eyed over this scene between Negan and his longtime rival's son.
Hershel finally confronts his father's killer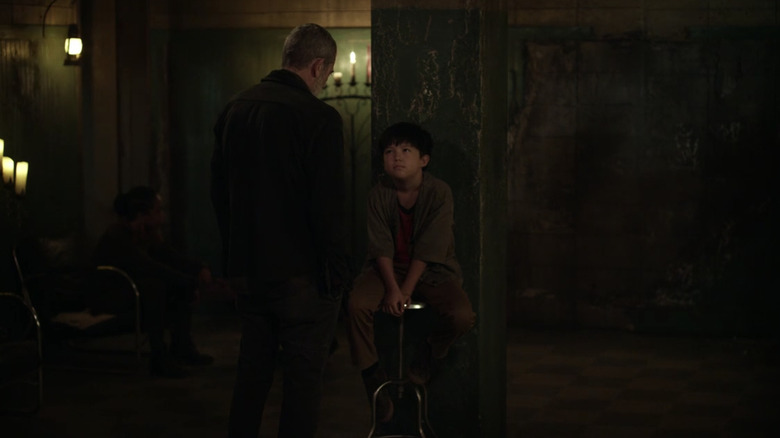 AMC
Fans of "The Walking Dead" may be divided over Negan's redemption arc, but his actions in "The Rotten Core" could signal a genuine change. After saving Hershel Rhee (Kien Michael Spiller), who snuck away from Hilltop, Negan has an emotional confrontation with the young boy.
Hershel, the son of Maggie (Lauren Cohan) and Glenn Rhee (Steven Yeun), pulls a gun on Negan and questions him about killing his father. Rather than denying it, Negan somberly admits that he was a "bad man" who deserves to die for what he did to their family. He promises that they can settle their "unfinished business" in the future.
On the show's subreddit, fans called the scene "powerful" and "poetic," suggesting that this could be the beginning of a new era. "This is actually a nice conclusion (I assume) to the Maggie v. Negan arc," wrote u/WanderingDeeper. "Things are coming full circle."
"I'm really hoping this will inspire Maggie to understand that moving on, doesn't mean forgetting what happened but it's a healthier way of dealing with the trauma as opposed to allowing one's self to be consumed by darkness," said u/phantom_avenger, noting that Maggie is unsure of how to feel toward her nemesis.
Others speculated that a confrontation between an older Hershel and Negan will play out in "Isle of the Dead," or perhaps between Negan's child and Hershel.