The Atlanta Episodes You Might Not Have Realized Donald Glover Directed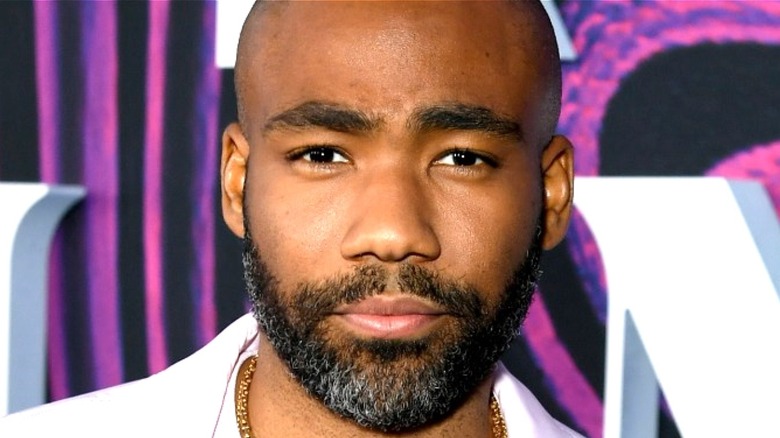 JC Olivera/Getty
"Atlanta" continues to be among the most popular shows airing on television, receiving critical acclaim throughout its first two seasons (via Metacritic). Season 3, which began airing on March 24 after a four-year-long wait, is also off to a great start, with its first episode, "Three Slaps," currently sitting at a 9.1 on IMDb. The brainchild of Donald Glover, the series has been praised for its sharp, satirical look at the culture of Atlanta, Georgia, as well as its ever-popular hip-hop scene.
That being said, it's hard to box in a show like "Atlanta" since it's delved deep into topics and themes such as trauma and the value of a Dodge Charger in the wake of a divorce. The series inexplicably operates within several different genres, including surreal comedy, making it one of the most unique shows on television. And Glover not only created and stars in the series but has also directed a handful of its episodes as well.
Donald Glover has directed some of the best episodes of Atlanta
Most "Atlanta" episodes are directed by Hiro Murai, who has also directed music videos for Donald Glover's Childish Gambino moniker, including "3005" and "This Is America." Glover has occasionally stepped into the director's chair, however, delivering some of the best episodes of the hit FX series.
The highest-rated episode of "Atlanta" that Glover has directed (as well as the second-highest-rated episode of the show overall, at 9.3 on IMDb) is Season 1, Episode 7, "B.A.N.," which satirizes networks like BET. The episode won Glover an Emmy Award for outstanding directing for a comedy series. Glover also directed the previous episode, "Value."
Glover returned to the director's chair for "Atlanta" Season 2 twice, first directing Episode 5, "Barbershop" (which has a 9.1 rating on IMDb), and then directing Episode 10, "FUBU" (which has an 8.9 rating on IMDb). Glover was nominated for another Emmy Award for outstanding directing for a comedy series for "FUBU" but lost out to "The Marvelous Mrs. Maisel" director Amy Sherman-Palladino.
With "Atlanta" back for Season 3, audiences can expect more from Glover behind the camera.
Donald Glover will direct three episodes of Atlanta Season 3
FX is currently airing Season 3 of "Atlanta," and it's been business as usual for the surreal comedy series. Executive producer Hiro Murai is on track to return as the director for six episodes this season, including the first five and the eighth. Ibra Ake will step out of the writers' room and direct Episode 6, "White Fashion." Donald Glover, meanwhile, will direct three episodes: Episode 7, "Trini 2 De Bone"; Episode 9, "Tarrare"; and Episode 10, "Rich Wigga Poor Wigga." It remains to be seen if Glover's episodes will also be set in Europe.
Details are currently slim on the upcoming Season 3 episodes of "Atlanta" directed by Glover since the first one doesn't air until April 28, but if they're anything like his previous directorial efforts, it's safe to say that they'll be highlights of the series' penultimate season.