The Real Reason Atlanta Season 3 Is Set In Europe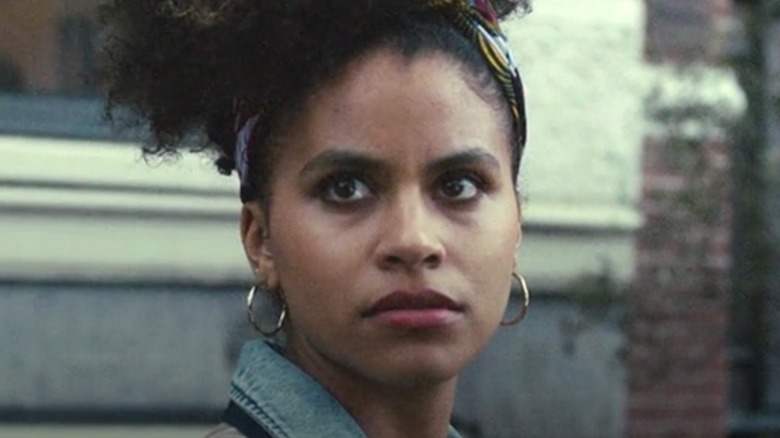 FX
When Donald Glover's "Atlanta" first arrived on FX back in 2016, audiences were stunned that the rapper and actor was also an incredibly talented TV writer. The series follows Earnest "Earn" Marks (Glover), a struggling music manager who works with his rapper cousin Alfred also known as Paper Boi (Brian Tyree Henry) while trying to maintain a relationship with his girlfriend Vanessa "Van" Keefer (Zazie Beetz). It takes aim at politics, racism, and current events — all through the lens of the rap scene in Atlanta and the drama that comes with it. The show consistently impresses critics, as it has an average critic rating of 98% on Rotten Tomatoes.
But it's been quite some time since "Atlanta" Season 2 wrapped up its 11-episode run back in 2018, and fans have been eager to see what's next for Earn and Paper Boi. Thankfully, Season 3 arrived on our screens on March 24, 2022, and it follows the madness that unfolds on Paper Boi's European tour. The dynamic duo are joined by Van and their friend Darius Epps (LaKeith Stanfield) as they travel to cities like Copenhagen and Amsterdam.
It's a hugely different setting compared to the first two seasons of the series, and director Hiro Murai recently opened up about why "Atlanta" Season 3 is set in Europe.
Hiro Murai says it was a 'thought experiment'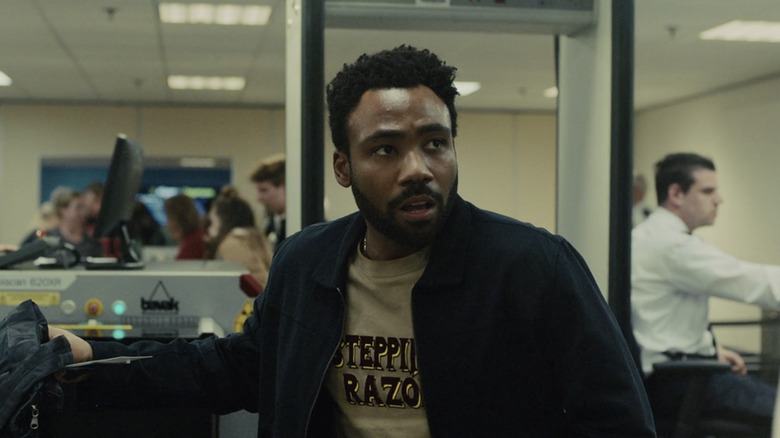 FX
When speaking to the L.A. Times about coming back to work on Season 3, Hiro Murai revealed why they decided to move the central cast over to Europe. He explained that it's down to the fact that Donald Glover and the writers "had a lot of stories to tell and things to unpack from being away from home, being on the road."
He went on to say that it naturally brings some comedy to the show: "There's something specifically very fish-outta-water about touring Europe, 'cause obviously all the cultural things, but you are also bringing American Black music to a different land, so the story naturally bent that way." It's clear the team wanted to take risks and approach the characters and their stories from a new angle, and a fresh setting is the perfect way to do that. "It was almost like a thought experiment: What does this feel like in this new setting with these different faces?"
Murai then described Season 3 as "a weird one-season spinoff," before noting that the team did something "very different" compared to the previous seasons. However, he also calls it a product of its time, because they made it during the COVID-19 pandemic. He recalled, "We were in a tight bubble because of the pandemic, and we felt a little bit disconnected from the world, and it was a little bit isolating."
Well, it clearly produced something pretty special — "Atlanta" Season 3 currently has a 100% critic rating on Rotten Tomatoes.