Shawn Levy Reveals The Real Reason He Decided To Direct The Adam Project And His Vast Catalog Of Work - Exclusive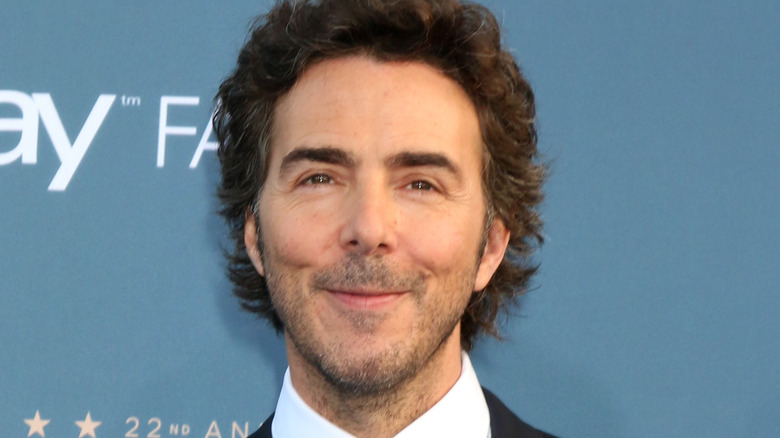 Kathy Hutchins/Shutterstock
Shawn Levy has done it again with another incredible film under his belt. Netflix's "The Adam Project" stars an A-list cast like Ryan Reynolds (grown-up Adam), Mark Ruffalo (Louis), Jennifer Garner (Ellie), and Zoe Saldana (Laura), along with newcomer Walker Scobell (young Adam) in his cinematic debut. The premise is right up Levy's ally with a cocktail of sci-fi genre classics, a dissection of nostalgia, and the concept of fate, all centered around a thick emotional core. 
With yet another Reynolds and Levy team-up (previously they did "Free Guy"), the movie was sure to be a hit — and it is, still appearing on Netflix's Top Ten list. It's clear that fans were itching for another project helmed by the duo. So, what exactly gets Levy pumped to sign onto a project as a director? 
During an exclusive interview with Looper, he dished on working with Beyoncé and what gets him interested in working on projects like "The Adam Project." 
Levy has this criteria when choosing what projects to do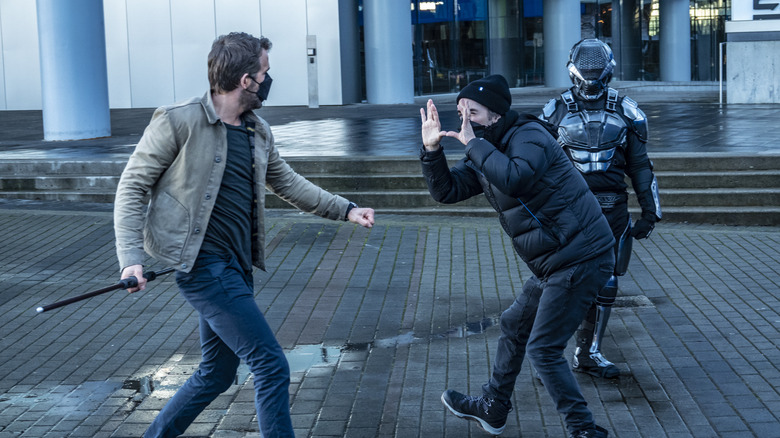 Netflix
When it comes to what makes Shawn Levy excited to take on "The Adam Project" and other works, he said, "I only say 'yes' to directing things I can't resist. If I like it, but I can see another director directing it better than me, then I'll produce it. I raise my hand as director when I know that I can tell that story in a unique way. 'The Adam Project' was definitely one of those."
In fact Levy has a vast catalog of work that follows this guideline. And that includes one particular pop star he has worked with that stands out. As he said, "[I] did direct Beyoncé twice in ... I don't even know what year it was — the Disney Channel show, 'The Famous Jett Jackson.' She was on that as part of Destiny's Child, and then [I directed her] again, in my 'Pink Panther' movie with Steve Martin." The director has also opened the door for any future Beyoncé projects, and added, "So yes, I've directed her, but not a music video. I am [available] if she wants me to direct a video."
"The Adam Project" is now streaming on Netflix.