Shawn Levy On The Adam Project And Directing Ryan Reynolds And Mark Ruffalo As A Father-Son Duo - Exclusive Interview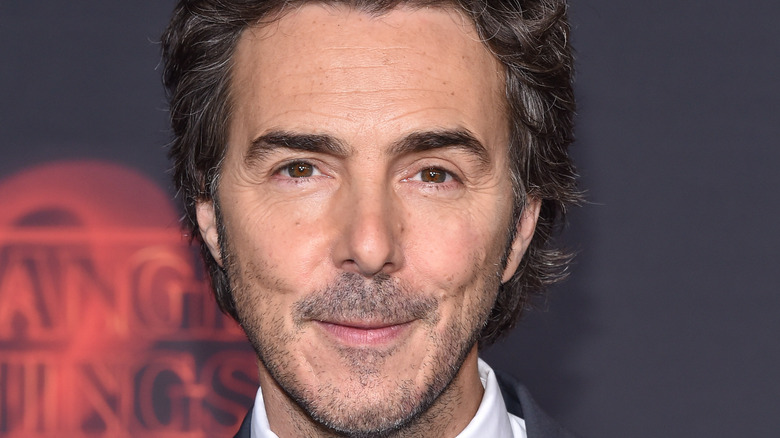 DFree/Shutterstock
Director Shawn Levy and actor Ryan Reynolds are back at it again, creating another hopeful, genre-bending, and deeply original film. The Netflix movie "The Adam Project" poses the idea: 'What happens when you meet your younger self through time travel?' With Shawn Levy in the director's chair, "The Adam Project" is both a lesson in family and grief alongside an epic adventure through time, nostalgia, and memory — with a love story between Reynolds' Adam and Zoe Saldaña's Laura to boot. The movie is also the "13 Going on 30" reunion between Mark Ruffalo and Jennifer Garner that fans have waited almost two decades to see.
Despite being one of the humblest directors in Hollywood, Shawn Levy has a resume a mile long. The director got his start in the '90s, directing projects like "Lassie" (the TV series) and later "The Famous Jett Jackson." He also helmed "Cheaper By the Dozen," "Big Fat Liar," "Just Married," "The Pink Panther, and "Night at the Museum." In the 2010s, Levy's projects continued to impress with movies like "Date Night" and "The Internship" along with a slew of "Stranger Things" episodes. In 2021, Levy teamed up with Reynolds in the movie "Free Guy" before working together again a year later on "The Adam Project."
Looper spoke with Shawn Levy during an exclusive interview where the director dished on what it's like working with Ryan Reynolds, how the actor came to play Adam, how Reynolds and Ruffalo fostered that delightfully awkward father-son vibe, and what prompts the director to take on a project.
Directing Ryan Reynolds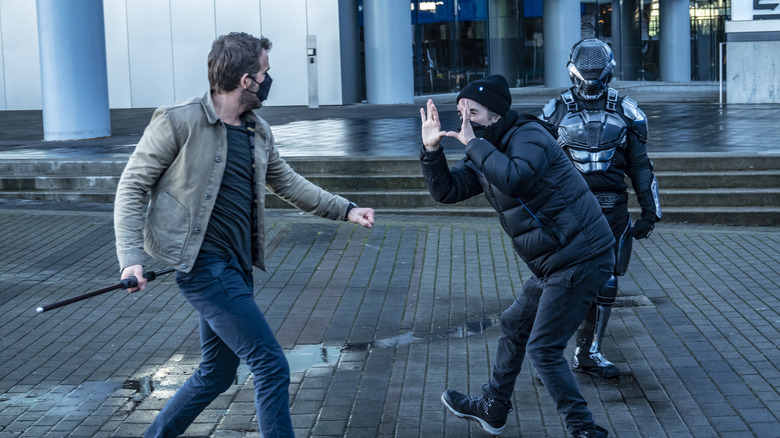 Netflix
This isn't your first time working with Ryan Reynolds. What is it about him that makes you excited to team up? Do you have any fun stories with him, Mark Ruffalo, or the rest of the cast on or offset?
I love Ryan on screen. I think he's one of the truly great and last movie stars, and he might be the one movie star who is as brilliant at comedy as he is at the drama and the action. I love the guy on screen, but most importantly, I love him off screen. He's a true 360 filmmaker. We're not just director and star, we're fellow producers, and we're in it together in every word of the script, in the edit, in the music, in the songs, all of it. I love that it really feels like an all-around and quite profound, creative brotherhood.
As far as funny stories, I would say that there [was] not one shooting day on "Free Guy" or "Adam Project," where Ryan and I aren't looking for ways to make things better. The fun of "Adam Project" is, we had cast this kid, Walker Scobell, who, unbeknownst to us, is a rabid "Deadpool" fan, so he can channel that trademark Ryan rhythm without any direction. We could throw jokes and improvisations at Walker, and he could deliver them with perfect Ryan timing, as if it was Ryan in a mirror. That was an incredible luxury to have.
Mark Ruffalo and Reynolds: An unlikely father-son duo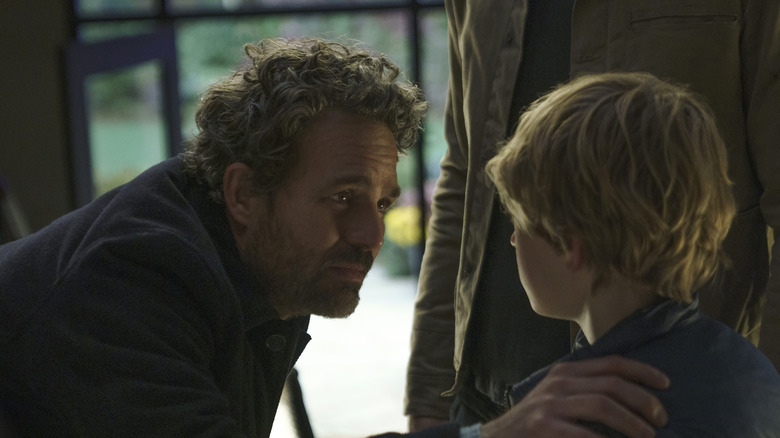 Netflix
Did you have Ryan in mind [to play Adam] when you signed onto the project?
Yeah, we were in post-production on "Free Guy," and it was actually Ryan who called me. We were actively looking for more scripts to do together. This one went to Ryan, and he said, "What about a time travel movie about teaming up with your younger self and meeting your parents at your age?" I knew from one sentence, "Oh, this is a big juicy idea that would be fun, but also potentially very emotional." To see the reactions of audiences, and to see that it's working as both a fun ride and an emotional experience, that's been really satisfying.
What was it like directing Ryan and Mark as an unlikely father-son duo? Did that come naturally, or did they need some coaxing? And were there any fun, awkward outtakes on that front, given how close they are in age?
The whole point was the awkwardness of their age similarity. It's so foreign to us to think of our parents as a peer. Frankly, we don't even think of them as humans. We think of them as a mom or a dad. That's such a delightful, weird awkwardness built into the premise of this movie. The whole reason we wanted Mark, in addition to the fact that he's a great actor, is that he has this innate warmth, and he has this dad, lovey, warm ethos to him, that makes the movie better and definitely sticks the landing.
When we get to that final section, where we bring things to closure, and I won't get into the details, but [if] you've seen the movie, it was "Roll the cameras and let Mark drive the scene and let Ryan look in his eyes, listen to his words," and [if] you've seen the movie, everything flows from that. That's what Mark brings.
A director's siren call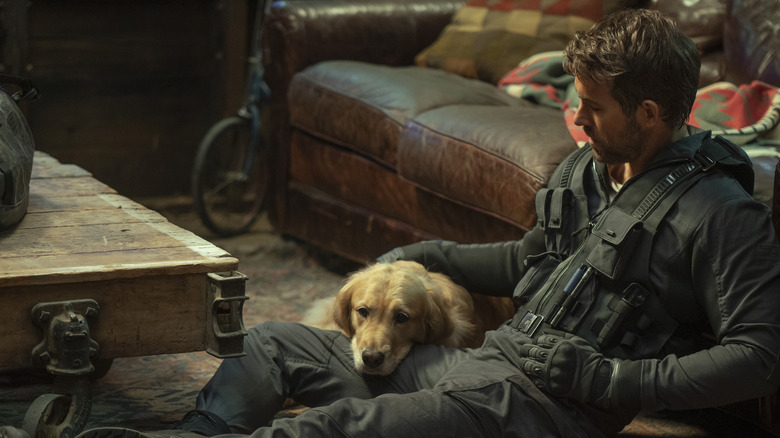 Netflix
You've directed everything, [including] "The Internship," "Night at the Museum," "Stranger Things," and even a Beyoncé music video. What most excited you about taking on this project? And what's your criteria for projects that you jump into?
First, because it's Beyoncé involved, I need to correct the record, [I] did not direct a Beyoncé video, [but I] did direct Beyoncé twice in ... I don't even know what year it was — the Disney Channel show, "The Famous Jett Jackson." She was on that as part of Destiny's Child, and then [I directed her] again, in my "Pink Panther" movie with Steve Martin. So yes, I've directed her, but not a music video. I am [available] if she wants me to direct a video. 
Other than that, I only say "yes" to directing things I can't resist. If I like it, but I can see another director directing it better than me, then I'll produce it. I raise my hand as director when I know that I can tell that story in a unique way. "Adam Project" was definitely one of those.
"The Adam Project" is now streaming on Netflix.