Kung Fu's Olivia Liang Expresses Her Pride In Her Show's Asian American Representation - Exclusive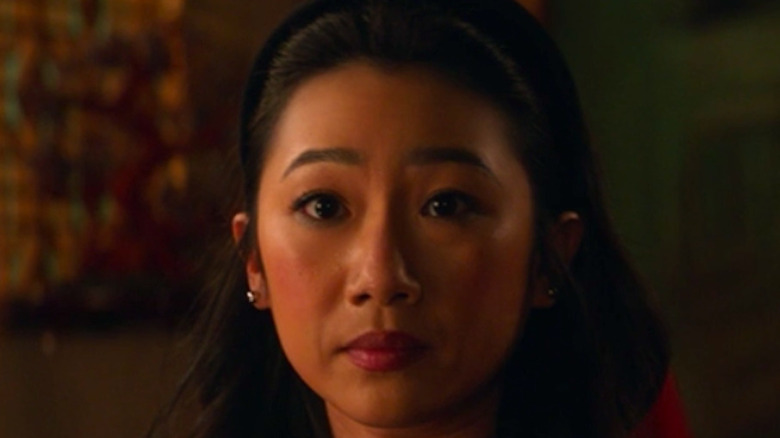 The CW
The issues of on-screen diversity and representation are given a great deal of attention today. And while progress has been made toward more diverse characters appearing on TV and in movies, quantity doesn't always translate to quality. That's not a problem for The CW's reboot of "Kung Fu." Not only does it center on Nicky Shen, a Chinese-American woman who returns to her hometown of San Francisco after spending three years in a Shaolin monastery, but as well, the show's emotional core revolves around Nicky's relationships with her parents and siblings, and with her Chinatown community.
This enables "Kung Fu" to showcase a variety of characters of Chinese descent who each have different perspectives, challenges, and motivations, making for a richly representative series that also tells a universal story that anyone can relate to. For Olivia Liang, who leads the cast as Nicky, this is a point of pride and an opportunity she never imagined. In an exclusive conversation with Looper, Liang expressed her gratitude for the show and discussed her hope that its representation of Asian Americans is helping to counteract the current uptick in hate directed at the community.
Playing Nicky is a dream role for Liang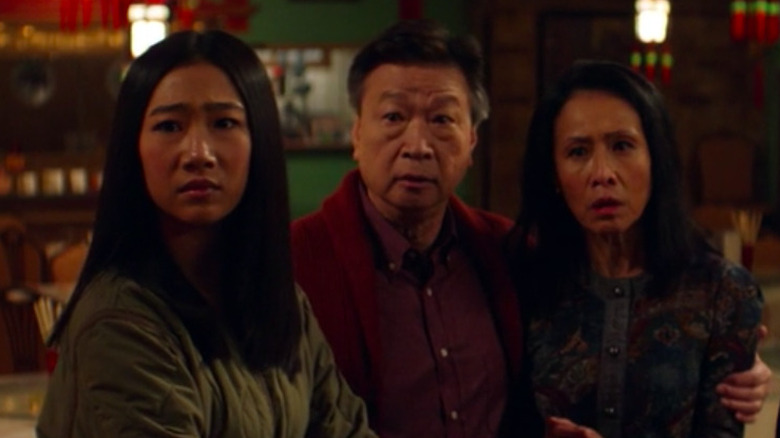 The CW
For Olivia Liang, the opportunity to star in a show that focuses on a Chinese-American family has been exciting and unique. "I say this often, but it's like a dream come true because I really didn't even dare to dream this big, that I could play a lead [like this]," Liang shared with Looper. "Not even in my wildest imagination did I think this was possible, so it truly is an honor to be part of this project."
As if that weren't enough, Liang observed that because "Kung Fu" depicts a first-generation Asian-American family in which the parents, Mei-Li (Kheng Hua Tan) and Jin (Tzi Ma), grew up in China and their children, Nicky, Althea (Shannon Dang), and Ryan (Jon Prasida), grew up in America, the show has been able to spotlight a variety of perspectives on important topics.
"An episode that comes to mind is Episode 5 [in Season 1] ... that deals with [Black Lives Matter], and we as a cast and as a show have a really unique ability to speak on that movement through an Asian lens, especially because our communities tend to be [pitted] against each other," Liang noted. "There are a lot of Asian immigrants who came to this country and who are like Mei-Li and Jin, who [don't have] a deep understanding of what the Black community has gone through in this country. [Meanwhile], the Nickys and Altheas and Ryans do understand because they got to grow up around people of that community. That's just a small example of what our show is able to do with the multi-generational portrayals of Asians in America."
Liang hopes the show makes a difference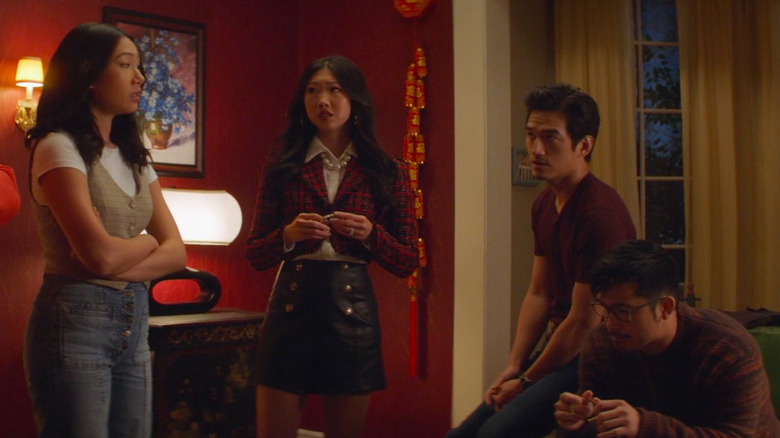 The CW
Clearly, "Kung Fu" has done an excellent job representing Chinese Americans, so when Liang was asked about whether she believed the show has played a role in counteracting the recent rise in Asian-American prejudice and hate crimes, she was cautious but optimistic. "We've never wanted to put pressure on ourselves as a show to change the world or anything, but it is important for people to see us on screen, especially if they're not from a community that has a lot of Asian Americans. Unfortunately, having to use the phrase 'humanizing us,' making us relatable, our show is doing that. I hope that it's making a difference."
The second season of "Kung Fu" airs on Wednesdays on The CW at 9:00 p.m. ET. New episodes are available on the CW website and app the following day.