Sandra Oh Discusses The Importance Of Asian Representation In Hollywood And Turning Red - Exclusive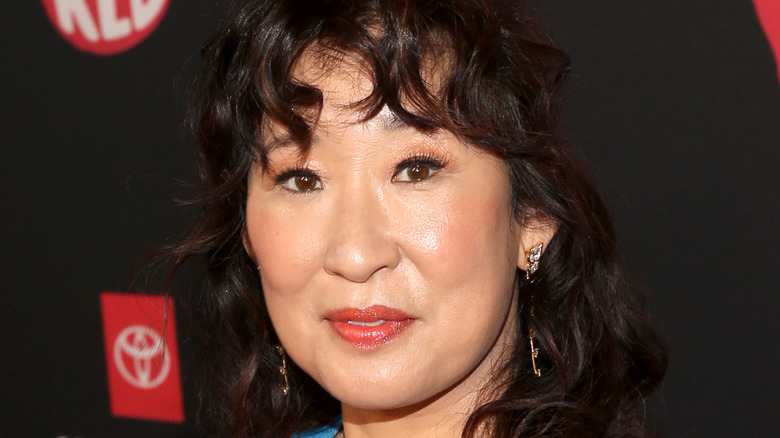 Jesse Grant/Getty Images
Sandra Oh is one of the most accomplished actresses of her generation. 2021 was a standout career for Oh as she delivered one terrific performance after the next in the likes of "Raya and the Last Dragon," "The Chair," and "Invincible." However, 2022 may just prove to be even better, as she has "Killing Eve" Season 4 and the horror flick "Umma" on deck. First, she proved what an amazing voice actress she is once again by playing Ming Lee in Pixar's "Turning Red." 
As the mother, Ming may not be the one going through puberty over the course of the film, but she still has plenty to learn when it comes to adequately understanding her daughter. The dynamic between Ming and Mei (Rosalie Chiang) is relatable to countless women out there, and it's made all the more powerful, seeing how the family is Chinese-Canadian. 
Sandra Oh has played a significant role in offering more Asian representation in media over the years. She was the first Asian-Canadian woman to host "Saturday Night Live" in 2019 and only the third woman of Asian descent to host, after Lucy Liu and Awkwafina. It's far from the only way in which she's increased Asian representation, and in an exclusive interview with Looper, Oh spoke at length about the significance of increasing the amount of diversity in the stories we tell. 
Sandra Oh has strived for 'encouraging the next generation to have space for their voice and storytelling'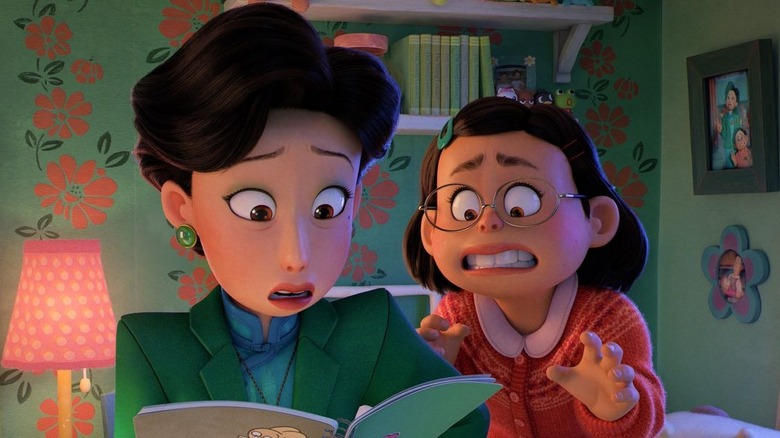 Pixar/Walt Disney Pictures Motion Pictures
Sandra Oh has been incredibly active in the Asian community over the years. In March 2021, she gave a speech at a Stop Asian Hate rally, which was in response to the Atlanta spa shootings leading to the deaths of eight people, six of whom were of Asian descent, according to Independent. She encouraged everyone in attendance to take action during these trying times, stating, "One way to get through our fear is to reach out to our communities. I will challenge everyone here, if you see something, will you help me? We must understand as Asian-Americans we just need to reach out our hands to our sisters and brothers and say, 'Help me,' and, 'I am here.'"
Corporations also have a responsibility to reach out their hands and make everyone feel seen in media. That's part of what makes a film like "Turning Red" so special in that some viewers, perhaps for the first time, see an Asian-Canadian family embrace their culture. When asked about the importance of such stories, Oh responded, "I've spent my entire career to bring truth and perspective, mostly truthfully, in a creative way. That is the base point for me — encouraging the next generation to have space for their voice and storytelling. It was really, really great."
She goes on to discuss the various perspectives that went into making "Turning Red" a reality. Such perspectives from Asian and female creatives helped make the movie unlike anything Pixar had done before. It was extremely gratifying for Oh to be part of such an undertaking, as she concluded by saying, "To have an entire Pixar film focused on the inner life of a 13-year-old Chinese-Canadian girl, for me, it's extremely satisfying this deep into my career, to be a part of that."
"Turning Red" is now streaming exclusively on Disney+.