Johnny & Clyde - What We Know So Far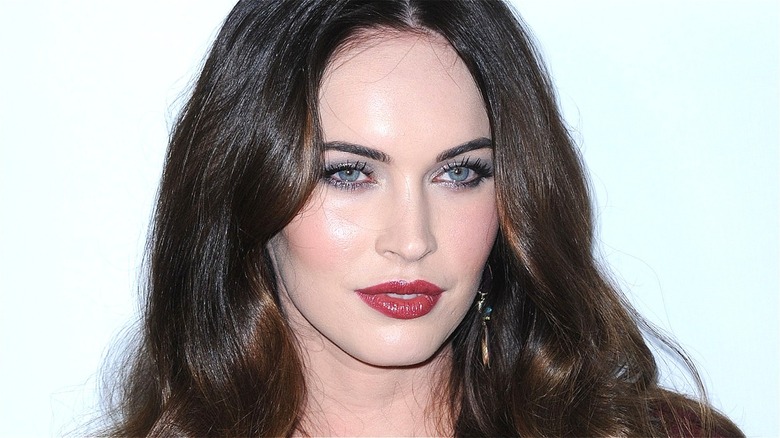 DFree/Shutterstock
As InStyle declared in July 2021, "Megan Fox Is Back!" The once-maligned movie star's career is undergoing what she likens to "being a phoenix" rising from the ashes. Since then, Fox has scored leading roles in the thrillers "Till Death" and "Midnight in the Switchgrass" as well as a part in the vampire movie "Night Teeth."
Now, the "Jennifer's Body" star is attached to the upcoming film "Johnny & Clyde." As its name suggests, the film is a retelling of the classic American tale of outlaw couple Bonnie Parker and Clyde Barrow. The FBI describes their crime spree and the subsequent investigation as "one of the most colorful and spectacular manhunts the nation had seen up to that time."
Their tale of love, crime, and violence has been explored endlessly on screen, from 1967's "Bonnie and Clyde" to the Netflix original "The Highwaymen" in 2019. One of the most famous Bonnie and Clyde-inspired films is the uber controversial "Natural Born Killers" from 1994.
With so many film versions of this story, "Johnny & Clyde" is opting to take a different approach.
Here's what we know about "Johnny & Clyde" so far.
Megan Fox plays a crime boss in Johnny & Clyde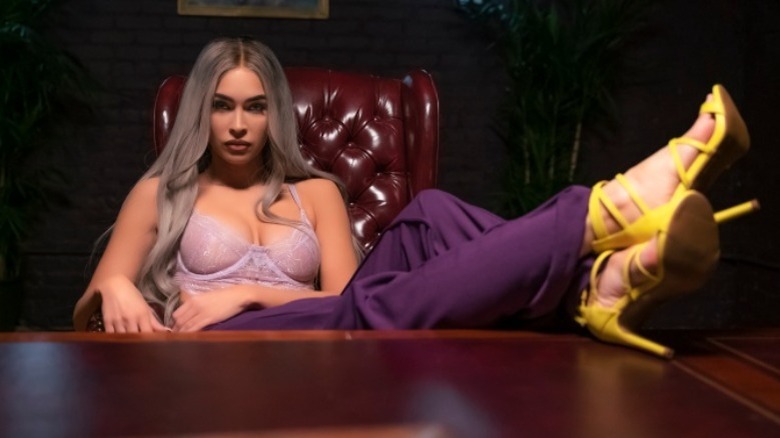 Redbox Entertainment
Per Deadline, the upcoming action-crime film "Johnny & Clyde" will follow Avan Jogia and Ajani Russell as lovestruck serial killers embarking on a crime spree. The main event in this crime spree is robbing a casino run by a crime boss (Megan Fox) and her security guard (Tyson Ritter).
"Johnny & Clyde" also stars Vanessa Angel, Bai Ling, Robert LaSardo, Armen Garo, Sean Ringgold, Nick Principe, Brett Azar, Sydney Jenkins, and Charles W. Harris III. The film is directed by Tom DeNucci and written by DeNucci and Principe.
"Fans of dark, gritty action movies are going to love 'Johnny & Clyde,'" said Redbox Entertainment CEO Galen Smith. "Tom has created a film that will have fans on the edge of their seats."
Producer Chad A. Verdi called it a "true thriller with a twist of humor" and promised that it will "keep fans engaged from beginning till the end."
"Johnny & Clyde" hits theaters later this year (via Deadline).