Whatever Happened To Beck From Victorious?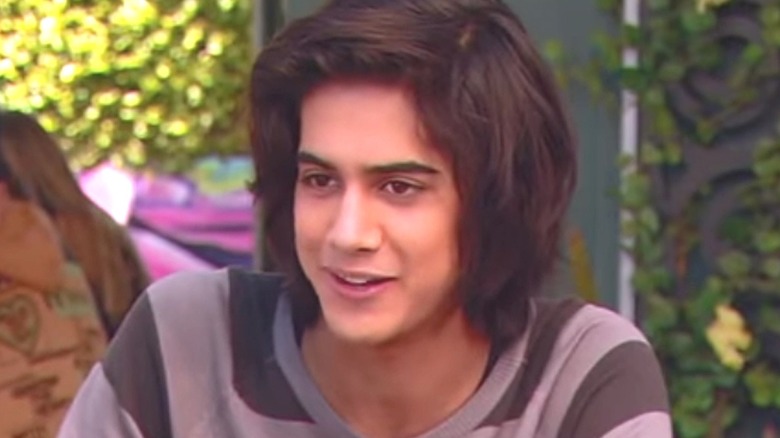 Nickelodeon
There's no denying that Nickelodeon has contributed greatly to the realm of unforgettable animated programs. At the same time, that sentiment also applies to the network's live-action efforts, especially those that came to be in the late 1990s through to the early 2010s. This era put a spotlight on the likes of "Zoey 101," "Big Time Rush," and the recently revived "iCarly," as well as the Victoria Justice-led "Victorious." Premiering in 2010, it didn't take long for the latter sitcom to skyrocket in popularity, thanks predominantly to its cast of entertaining characters.
As noted previously, Victoria Justice played the central protagonist Tori Vega, but she wasn't the only fan favorite to emerge from the four-season run of "Victorious." Real-life music sensation Ariana Grande portrayed Cat Valentine — who later teamed with Jeanette McCurdy's Sam Puckett for the short-lived "iCarly" and "Victorious" spin-off "Sam & Cat" — accompanied by Daniella Monet as Tori's sister Trina, Matt Bennett as ventriloquist Robbie Shapiro, Leon Thomas III as the lyrically gifted Andre Harris, and Elizabeth Gillies as Tori's frenemy Jade West.
Additionally, Jade's longtime boyfriend Beck Oliver filled the teen heartthrob role in their friend group, acting as something of the unofficial leader at times. The actor behind the character was Avan Jogia, who has kept himself occupied in more ways than one following the end of "Victorious" in 2013.
Avan Jogia has maintained his small screen presence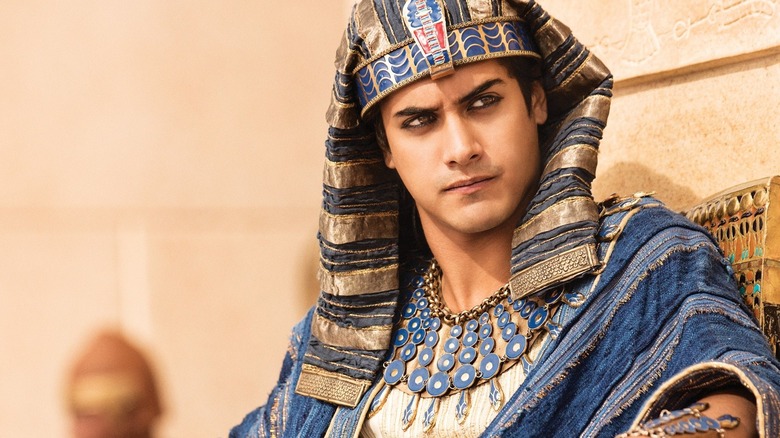 Spike
In the midst of his "Victorious" tenure, Avan Jogia brought the Beck Oliver character onto an episode of "iCarly," appropriately titled "iParty with Victorious." However, he wasted little time branching out from Beck and Nickelodeon alike once "Victorious" wrapped up. Jogia's first lead TV role was on a program called "Twisted," where he took on the alter ego of Danny Desai until the series ended after one season in 2014. Undeterred, he moved onto his next project, one that would carry with it major historical significance and allow him to rub shoulders with a silver screen icon.
"Tut" arrived on Spike in July of 2015, a miniseries designed to tell the story of one of Egypt's most enigmatic rulers, Tutankhamun. Jogia signed on as the legendary pharaoh, joining famed thespian Sir Ben Kingsley on the cast list. Once that production came to a close, he became Roman Mercer for all 13 episodes of "Ghost Wars," proceeded by the only 10 episodes of "Now Apocalypse" as Ulysses Zane. As of this writing, his latest TV appearance came via the short-lived streaming service Quibi on its 2020 thriller "The Stranger," but chances are we'll see him back sooner rather than later.
Jogia's cinematic work is impressive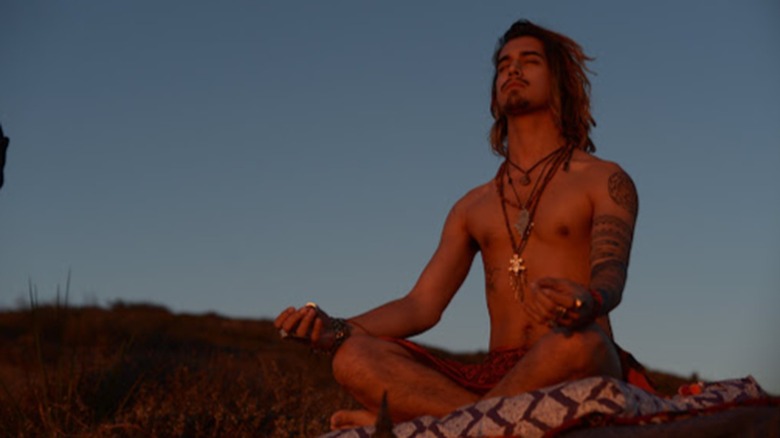 Brainstorm Media
Avan Jogia has put in some solid work on television since leaving Beck Oliver behind, but he hasn't shied away from leaping onto the big screen now and again. 2015 was a landmark year for the young actor, landing parts in "Ten Thousand Saints," "I Am Michael," and the short film "Here Now." He'd also swing by for "Shangri-La Suite" and "The Drowning" in 2016, as well as "The Outcasts" and "The Year of Spectacular Men" in 2017, before embarking on an impressive string of feature films at the tail end of the 2010s.
Jogia's most notable 2018 titles were an adaptation of William Shakespeare's "A Midsummer Night's Dream" and director Rebecca Addelman's "Paper Year," priming him for a varied 2019. He scored a minor role in the latest "Shaft" sequel, made the free-spirited apocalypse survivor Berkeley all his own in "Zombieland: Double Tap," and rounded out the year with the drama "The Artist's Wife." Jogia then took a cinematic hiatus in 2020 but will return in full force for "The Exchange" and "Resident Evil: Welcome to Raccoon City" in 2021.
It's also worth highlighting that Avan Jogia is looking to hone his writing and directing skills after a few successful short-form endeavors. "Door Mouse," starring Famke Janssen, Donal Logue, and himself, among others, is currently in post-production, with its release date still under wraps.
Jogia is a strong supporter of the LGBTQ+ community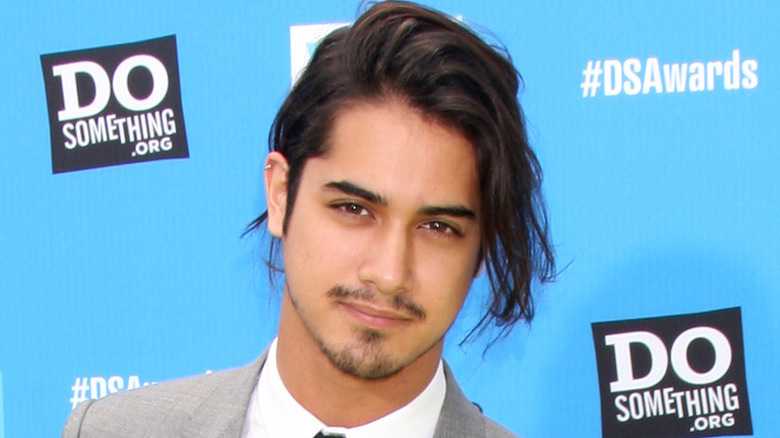 Shutterstock
It's no secret that Avan Jogia is committed to his on-screen work, but he has a lot going on away from the bright lights of Hollywood too. Case in point: his collaboration with Andre Pochon, Heather Wilk, and fellow actor Josh Hutcherson to establish Straight But Not Narrow in 2011. He spoke to Seventeen about the campaign at the time, explaining to the publication that "It's basically men talking to men about men who like men. It's about breaking down barriers and changing psychologies and being more open-minded."
Jogia went on to add that he has worked with and is quite close with several people in the industry who are a part of the LGBTQ+ community, and it's "weird to see them have to deal with a lot of stuff that they shouldn't have to deal with." This ultimately led him to create Straight But Not Narrow as a tool to educate folks outside of the community on how to be more respectful and supportive of their LGBTQ+ colleagues — unlearning harmful and dangerous behaviors. "Everyone just needs to chill out and relax. It's not that big of a deal," he concluded, and even though this interview is now a decade old, he continues to fight the good fight.
In 2015, Avan Jogia told Out that "If you have a gay friend who is being bullied for that fact and you say nothing, your silence is as loud as their violence," further driving home the fact that SBNN is about making positive change and promoting inclusivity for all. 
Avan Jogia has gotten in touch with his heritage and spirituality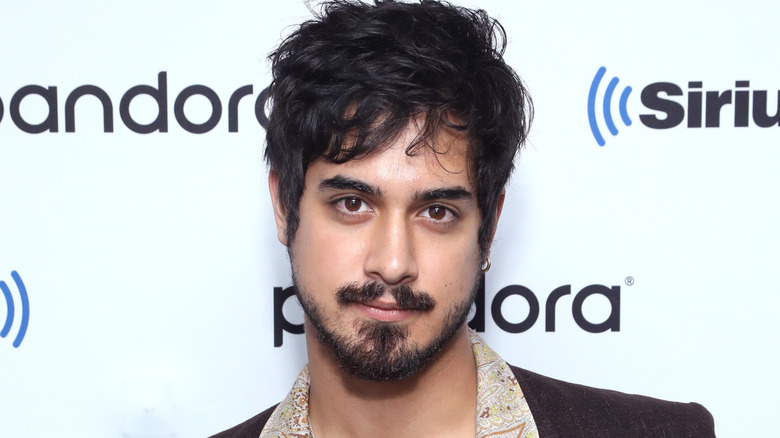 Robin Marchant/Getty Images
Though Avan Jogia doesn't leave much free time on his schedule, he has made sure to explore who he is whenever possible. Born in Vancouver, British Columbia, Canada, and raised by a British Indian father and a mother of English, Welsh, and German descent, Jogia has embraced his diverse background by learning to speak English, Gujarati, and French and becoming a dual citizen of Canada and the United Kingdom. He even published a book in 2019 titled "Mixed Feelings," comprised of short stories and poems about his multiracial identity.
When it comes to Jogia's stance on religion, the "Victorious" alum has maintained an open mind and taken a vested interest in the human experience as a whole. In promoting Spike's "Tut," he revealed to Out in May of 2015 that he's "a spiritual person," adding, "I've spent months as a Buddhist, and I have roots in Hinduism. I've looked at all kinds of ways of being because I'm curious about what it takes to be human." He even provided a bit of homespun wisdom, reminding us all that we'll always ask questions of our world and that "Change is inevitable. Change is the only truth."
Jogia is an aspiring musician
Throughout "Victorious," it wasn't unlike Beck Oliver to pick up a guitar and work his vocal cords while chasing his acting dreams. Whether he was on his own or jamming with some of his fellow Hollywood Arts High School students, he didn't disappoint, thanks to Avan Jogia's penchant for making music. The actor hasn't hidden his gifts away from the world either, forming the group Saint Ivory with his equally talented brother Ketan. The duo's most recent album debuted in 2020, titled "Mixed Feelings," and it is currently available on all major music streaming platforms.
As you can see, Avan Jogia has found success no matter what he has chosen to do. He continues to wow audiences as an actor, — no matter the medium — he's proving himself as a skilled musician, he's campaigning for a cause that will benefit the entire world, and he's still managing to stay in tune with himself, his family, and his relationship with the universe at large. Sure, to an entire generation of TV watchers, he'll always be Beck Oliver, but in reality, Jogia has grown far beyond his Nickelodeon roots.