Ian Bohen Gushes Over Elizabeth Henstridge's Directorial Choices On Superman & Lois - Exclusive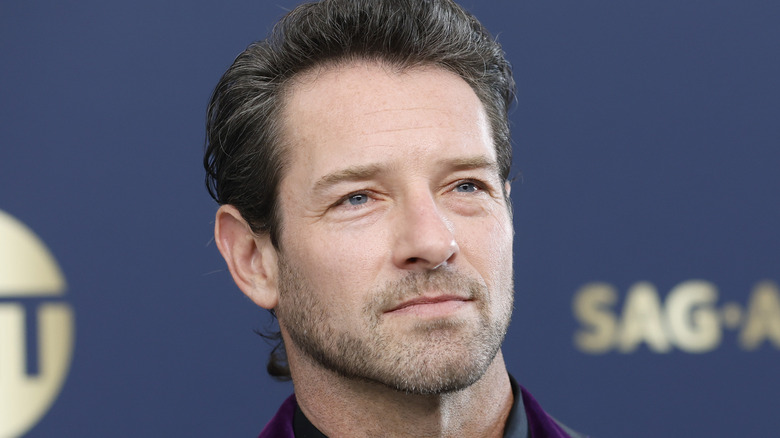 Frazer Harrison/Getty Images
Elizabeth Henstridge is no stranger to the superhero world, but she traded in her Marvel status for a dynamite DC directorial role in The CW series "Superman & Lois." In fact, the "Agents of S.H.I.E.L.D." actress-turned-director took the reigns for Season 2's seventh episode — and she couldn't have picked more of a bombshell episode. 
Between Tyler Hoechlin's incredible performance as Bizarro and Ian Bohen's further descent into villainy as Lt. Mitch Anderson, the episode is one of the most jam-packed of the series thus far. Henstridge may have had a lot on her plate during the episode's wildest scenes, but she was certainly up to the task if you ask the "Superman & Lois" cast. 
During an exclusive interview with Looper, Ian Bohen revealed what it was like getting directed by Henstridge. He also dished on his friendship with Hoechlin and on whether or not their good times off-set give them the giggles during scenes. 
Elizabeth Henstridge: From superhero to superhero director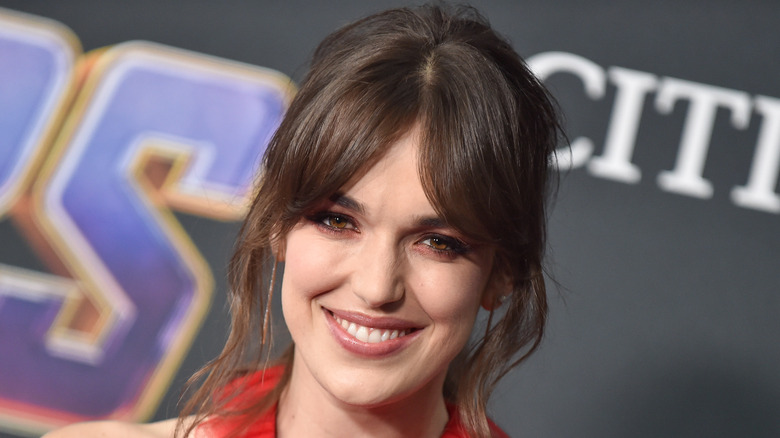 DFree/Shutterstock
On working with Elizabeth Henstridge as the director of a recent episode in "Superman & Lois," Bohen said, "She is so lovely. She's so very posh. She has this wonderful accent. She's caring. She listens when it's time to rehearse, and she asks for your input, and is curious about how you see things." The best projects come from an atmosphere where directors work with the actors who know their characters best, and Henstridge apparently did just that. 
"She has her own ideas, and she's done all of her work. She's incredibly well prepared. She has absolutely lovely energy. Everyone felt comfortable and at ease with her. She was definitely like a superstar," Bohen added. "I would be happy to work with her again. We were constantly laughing and having a good time. She's a princess." If we're lucky, maybe we'll even get to see Henstridge in front of the camera at some point in "Superman & Lois."
The real-life Superfriends on the set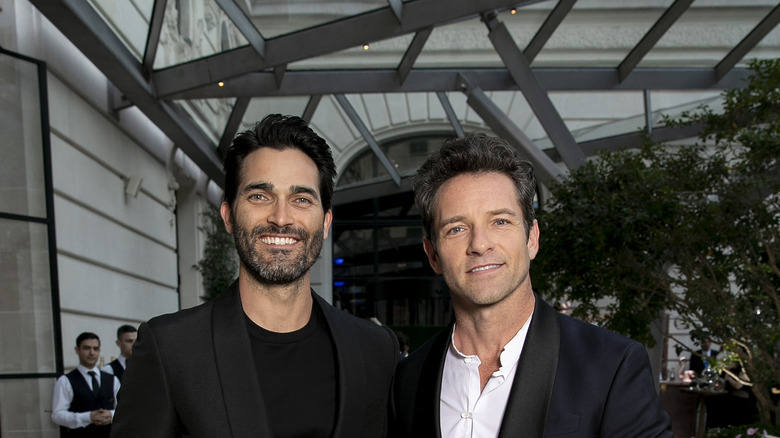 Kevin Tachman/Getty Images
Of course, Elizabeth Henstridge isn't the only coworker Ian Bohen gets along well with. On the actor's friendship with former "Teen Wolf" co-star Tyler Hoechlin and whether or not the duo ever breaks scenes, Bohen said, "We travel together. We're really best of friends. We often joke that we got to start planning New Year's now, and that's our running joke. For New Year's and every year, like in January, [we joke that] we should probably start planning next year. We have a good time traveling and being together."
However, the pair are consummate professionals when working. "On set, he's as professional as you can be. Even if we're doing lighthearted stuff, there's always this seriousness of work where we don't really break character, certainly not in the middle of a scene because there's too much going on," Bohen explained. "There's not enough time, so it doesn't really happen, but as soon as they yell, 'Cut!' the two of us will cackle, like a couple of chickens. That's pretty funny. We have almost too much fun on set."
"Superman & Lois" airs Tuesdays on The CW with episodes streaming on the website the next day.